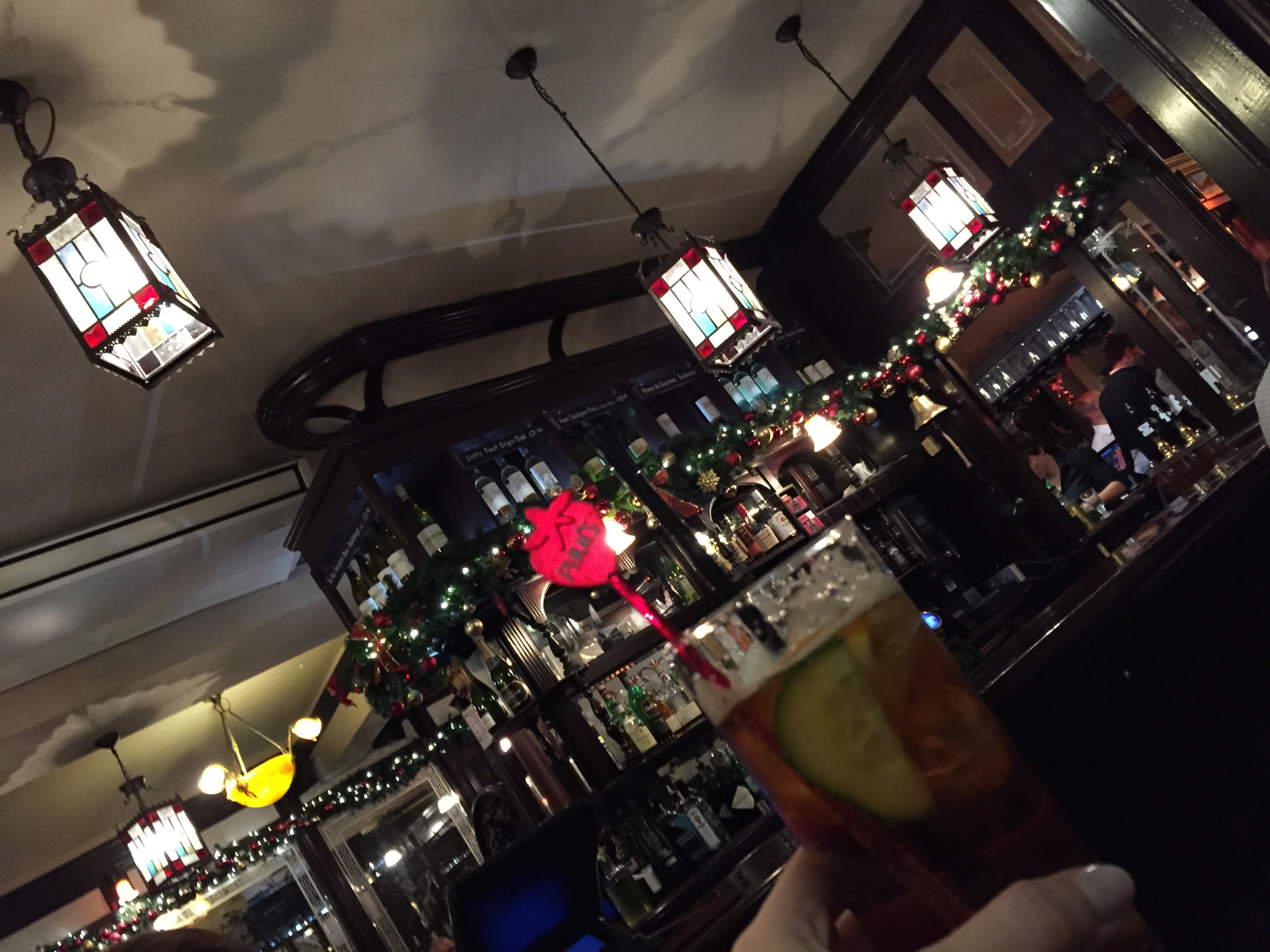 When I got back from my skiing holiday there were a few things that I missed while away. I missed my flat with my comfy bed, a Banana Bread at Kaffeine, Harrods of course and a Pimm's at my favourite Pub which is The Bunch of Grapes in Knightsbridge. If you have no idea what Pimm's is – you should definitely try when when in London. Most of the Pubs have it on their menu. I always call it the british Sangria, because it has fresh fruits in it as well as cucumber. It is really Yummy.
Cheers to the new year 2015.
Happy New Year everyone. How did you celebrate?