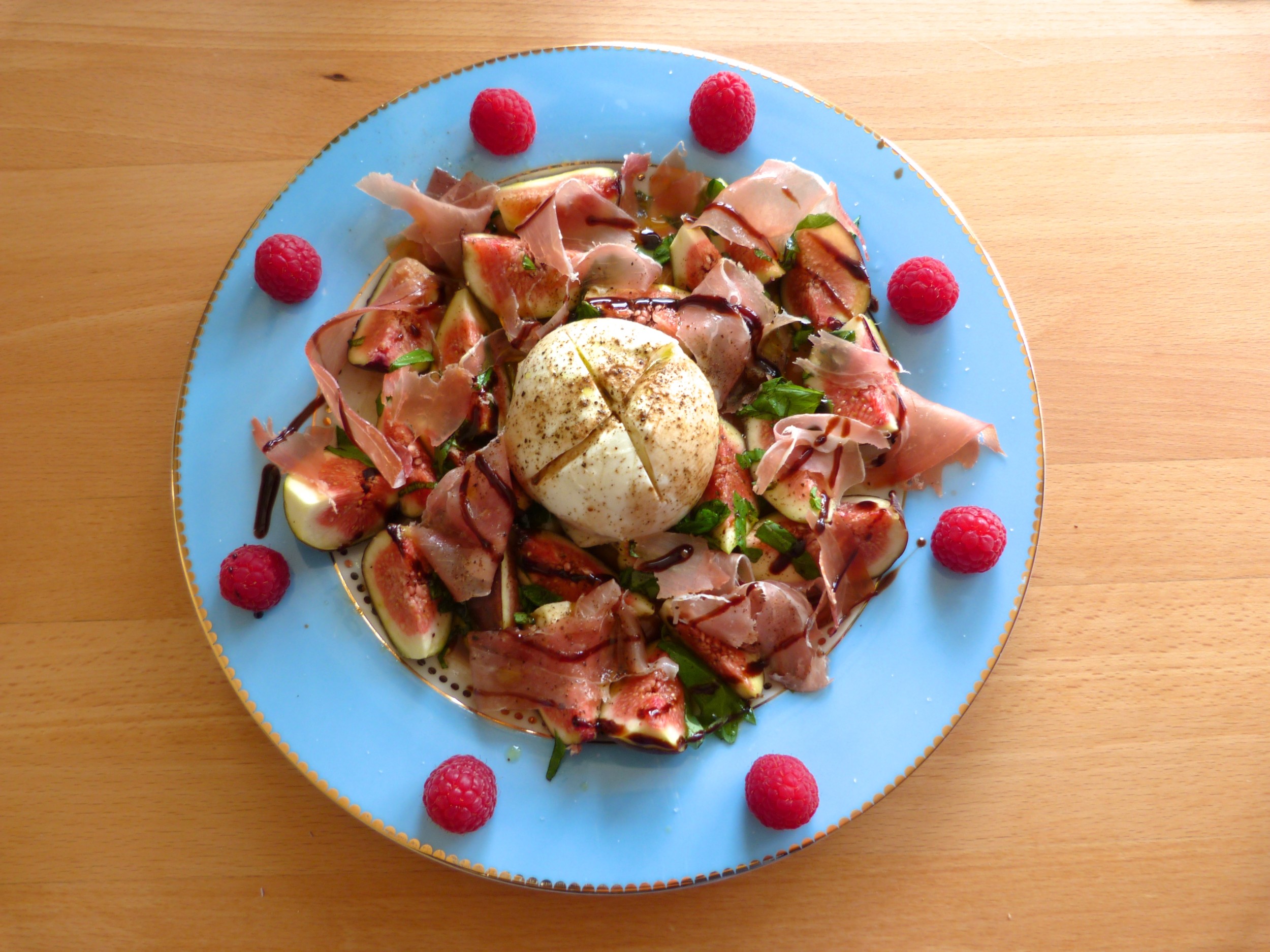 Figs are in season – Yay.
I love the sweet taste and that you can eat them sweet and savoury. This salad is both and if you like fruits in your salad – you will love this.
Here comes my Buffalo Mozzarella, Fig and Parma Ham Salad
---
What you need?
---
Buffalo Mozzarella
Parma Ham
Rucula Salad
Figs
Raspberries
Lemon Juice
Olive Oil
Balsamic Vinegar
Honey
Salt & Pepper
---
How to prepare it?
---
Wash the salad and place it on a plate. Afterwards I always remove the fat from the ham and rip it in pieces and also place it on the plate along with quartered figs. Now when everything is assembled place the buffalo mozzarella in the middle and cut a cross into the mozzarella so that it absorbsthe dressing better. Finally drizzle the dressing over the salad and put the raspberries on the edge of the plate.
Now it is ready to eat – Enjoy!