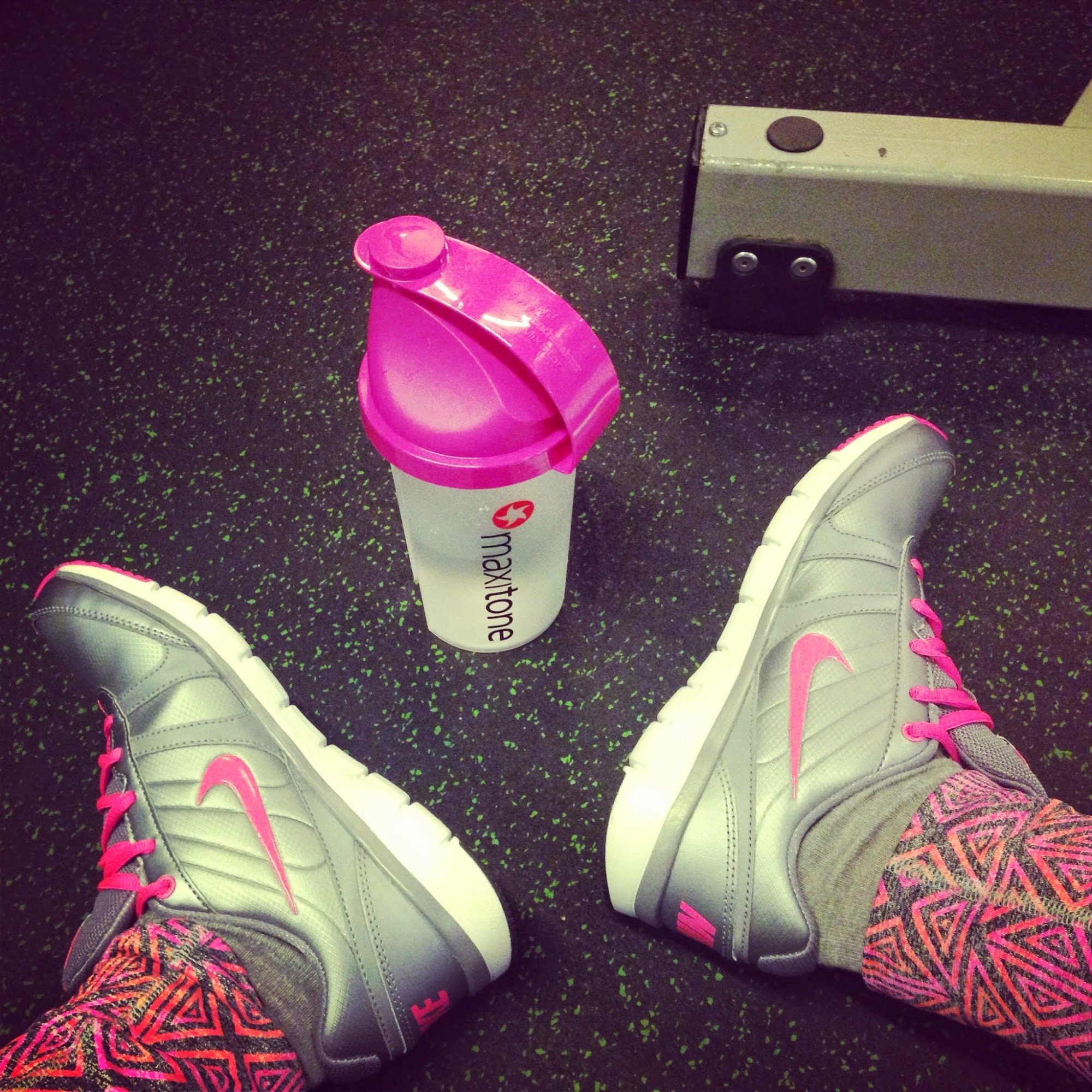 I am a Foodie, and Christmas Time usually means gaining weight because I don't want to miss out on all the lovely treats. The only way to stay in shape is hitting the gym. But how do I motivate myself? Here are six tricks that bring you in sports mode.
Sport stands for motivation, discipline and strength – three things that I am usually not really good at. But the German saying "Wer schön sein will, muss leiden" tells me I have to do something and not only eat all day. But motivating myself to go to the gym is terrible sometimes.
Here are 6 of my tricks to make you go to the gym:
1. Buy some fancy sports cloth!
Fancy does not mean expensive – what I mean by fancy is colorful and crazy. Bright Colours and pattern are motivating and brighten up my mood.
2. Book Classes
If I don't have a particular gym time – I won't go. So that is why I book classes on my gym days. I choose between Yoga, Pilates, FreeStyle or BodyBalance.
3. Change your workout
Do not do the same things over and over again – This is booooring and you won't have fun and that's what you want while getting fit which leads me to my next point.
4. Have fun and enjoy itIf I am not in the mood for something – I suck at everything that I am doing. So I try to motivate myself that when I plan to go to the gym I am in a great mood. It makes a big difference believe me.
5. Try Protein Products
I know that most of the people think that they do not need protein powder, pills or bars. That might be true but for me it is a pre sport essential. If I drink a protein shake or eat a Protein bar I will leave the house and go to the gym because I have more power and I am more motivated. (Maybe that's just in my head but it works) Imagine if you waste all the energy by eating a protein bar and don't work out afterwards.
6. Get the perfect sneakers
If you buy new sneakers do not go by the color or design. Try every model they have and see what is the most comfortable one. I bought so many sports shoes in the last few years but they turned out to be rubbish after all. I get blisters, my feet hurt after a while because they are slightly to small (but I had to buy them because they are pink) or other uncomfortable problems. I have the feet of my dad which means that I have wide feet and I have a hallux so narrow shoes is a killer for me. Last time I bought sports shoes they did not have the style for women so I tried the smallest mens shoe size and they are perfect for me. They are wider in the front and are utterly comfortable. My perfect fit.