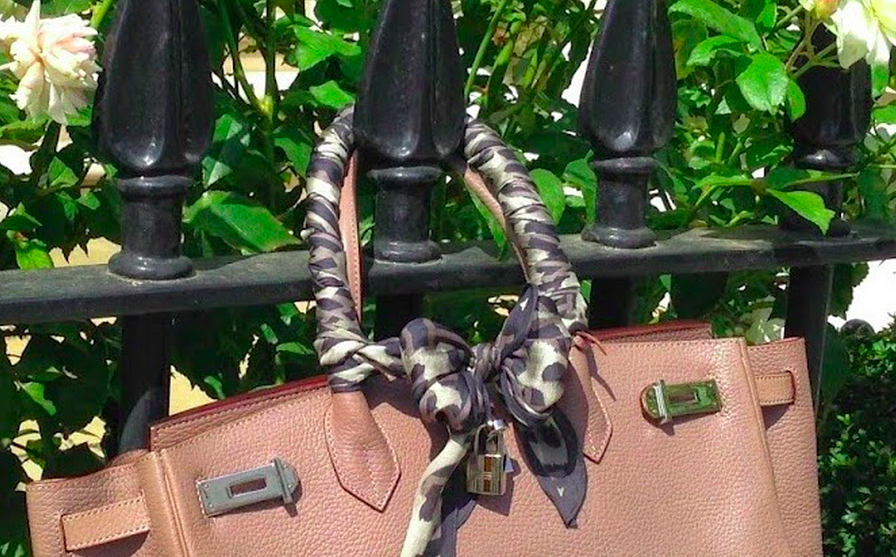 I last wore a foulard when I went to carnival as a granny. But they are back. Foulards are not worn around your neck anymore. They are used to accessorise your bag. I saw that quite often her in London and I had to try it myself. It is very unique and gives any bag the perfect personalisation. It's like monogramming your bag because no one will have the same scarf and the same bag at once. So you definitely stand out with this trend. I am a fan and will try it on more bags. But somehow it works very well with the Birkin.
////
Was ich hier auf London's Straßen beobachte sind Foulards die plötzlich nicht mehr um den Hals getragen werden, sondern an den Henkeln von Taschen.
Bevorzugt an Hermès Taschen wie dieser Birkin oder auch am Modell Kelly. Wer keine Hermès Tasche besitzt, keine Sorge. Man kann den Trend auch mit anderen Taschen mitmachen. Wichtig ist nur, dass sie einen kurzen Henkel hat. Da mein Seidenschal sehr lang war, habe ich an den Enden einfach noch eine Schleife gemacht. Ich finde es eine super Idee, um seiner Tasche einen persönlichen individuellen Touch zu geben. Was sagt ihr dazu?