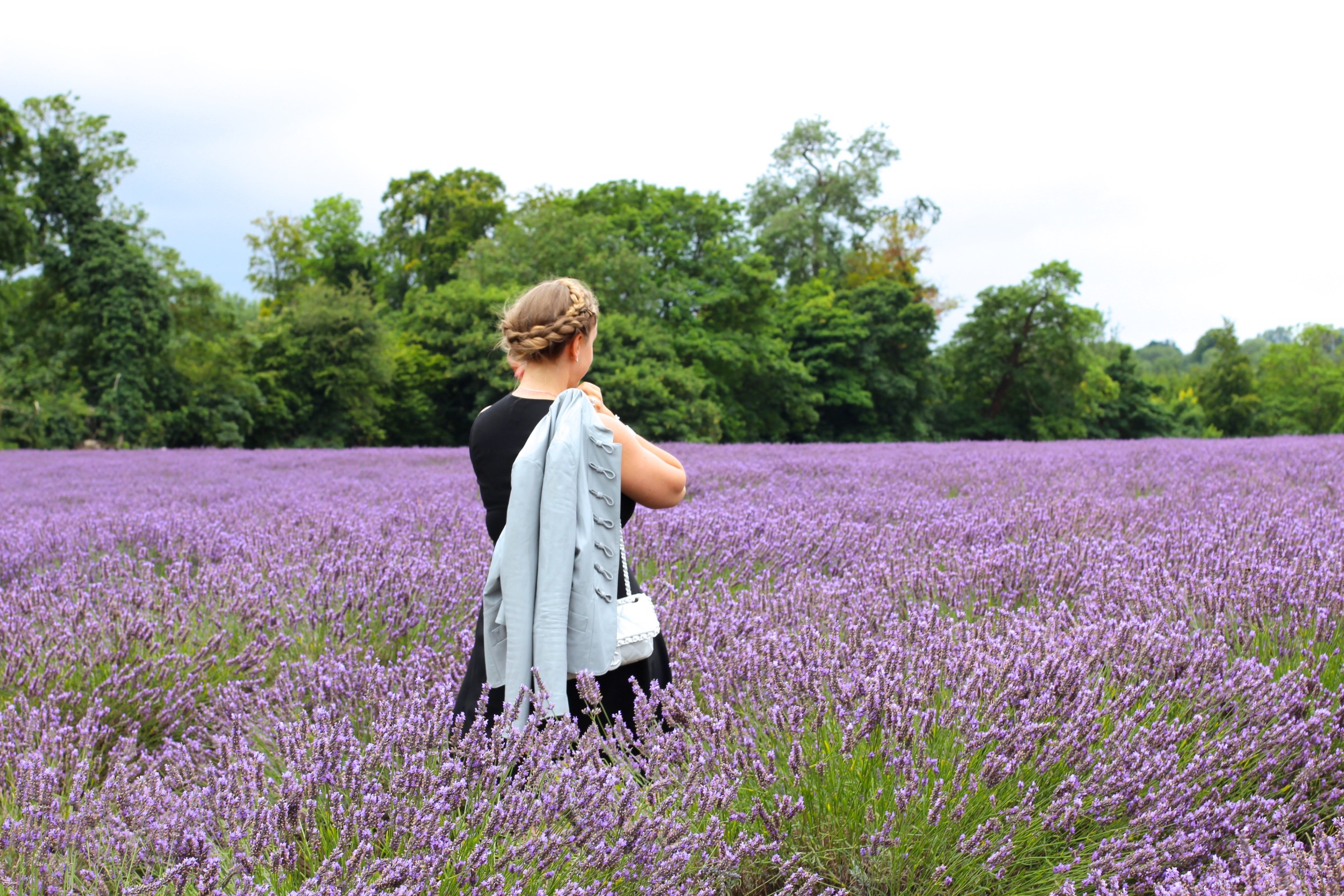 I closed my eyes and just took a deep breath and felt like I was in the south of France. Being in the middle of this purple sea of lavender was simply stunning. This Lavender Farm is 1,5 hours away from London where they plant and sell everything that you can imagine. Lavender candles, creams, flapjacks, pillows filled with the purple blossoms and they also sell the plant itself. The drive was quite the hustle but the nature, the smell and the colours totally made up for it. And I overcame my fear of bees and other insects. The Lavender was blooming at their best ( July and August is high blossom season for Lavender ) but this means that the millions of bees were there to pollinate the blooms. Don't get me wrong – I love bees and we really need them but I was really afraid of them because I did not want to get stung. We were there for a while but the bees were so friendly that nobody got hurt. Vicko from Stories & Smiles suggested that we should drive all the way out there – she was my partner in crime on this trip so she took the following pics. I hope you enjoy the purple overload pictures.
---
CREDITS
Jacket  ///  Shanghai Tang
Dress  ///  Cos
Bag  ///  Chanel
Earrings  ///  Chanel
Bracelet  ///  Tiffany & Co.
Shoes  ///  Chanel
---