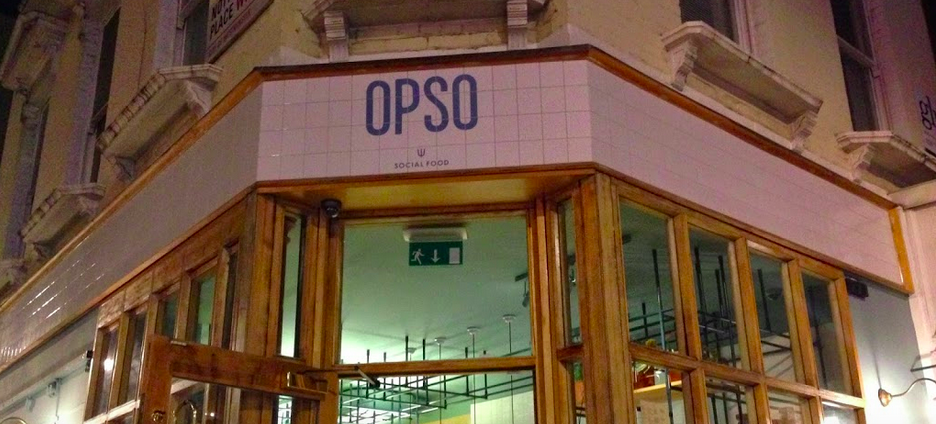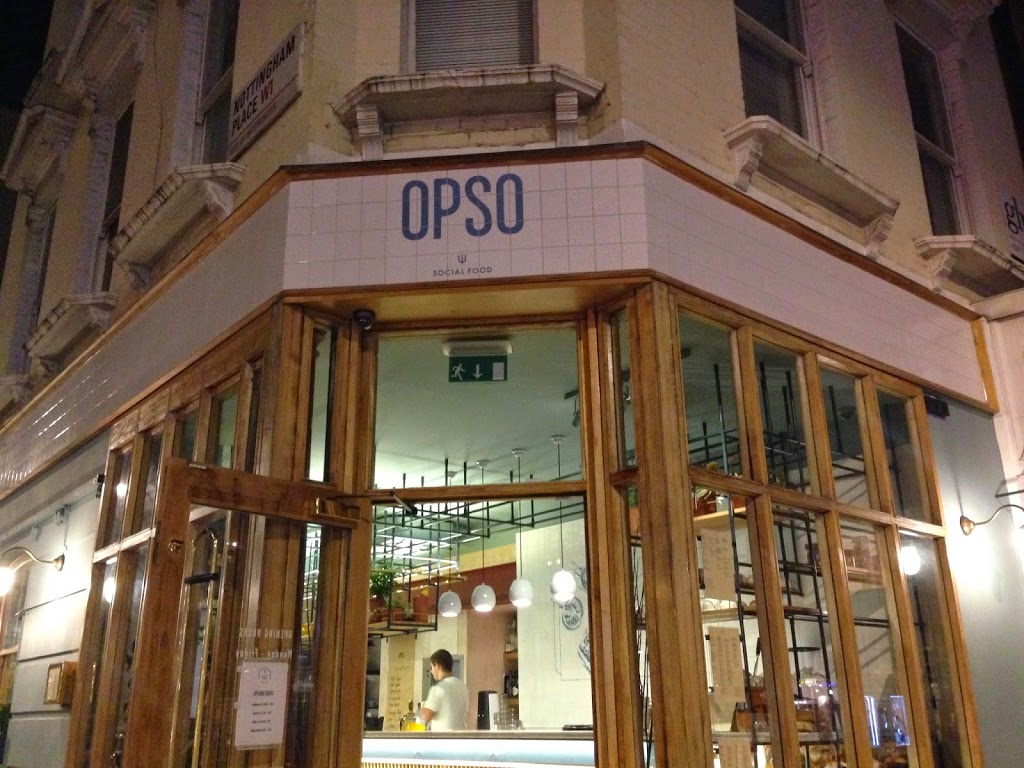 I love Greek Food – there I said it. Tzatziki, Dakos, Feta or Baklava – these mediterranean dishes can be amazing, when you have the right ingredients. They are simple to make but hard to accomplish. If Opso is a real greek. The recently opened greek restaurant OPSO is just off Marylebone Highstreet. Locationwise a very good spot to open a restaurant because the neighborhood is lively and vibrant. I spotted OPSO on my way to the sunday farmer's market and had to try it. I made reservation and brought my friend Teresa along. We had a wonderful evening in a very cozy atmosphere.The Interior is also very nice and modern. What I like in particular is that the restaurant is light and not too big. As a corner building they have lots of windows where you can do people watching and have a wonderful meal at once. Furthermore I love their outside area because I prefer to sit outside when the weather allows it. Sitting inside is not bad at all here at OPSO, as the interior design combines traditional and modern elements.
---
 OPSO
10 Paddington Street
W1U 5QL London
---
 We ordered four starters and only one main, that we shared. In London it seems that every restaurant wants their customers to share the dishes like Tapas, they also do it here. Actually I am a fan of sharing dishes, don't get me wrong but it is quit annoying, when every restaurant in London thinks they are hip if they serve Tapas. It should be my desicion if I like to share or not. For me it seems to be an excuse to make the portions smaller and charge the same for it as for normal dishes. Never mind – that's just my theory. OPSO is a nice Restaurant and the food is also very good and authentic greek with a little modern twist.