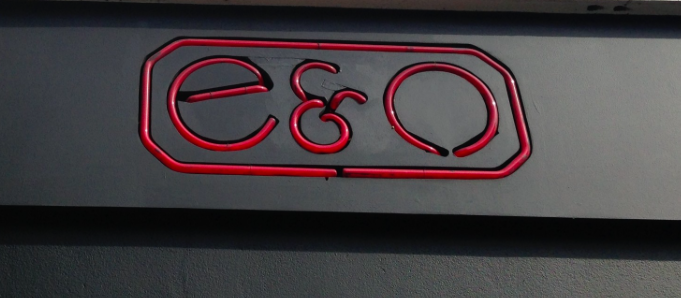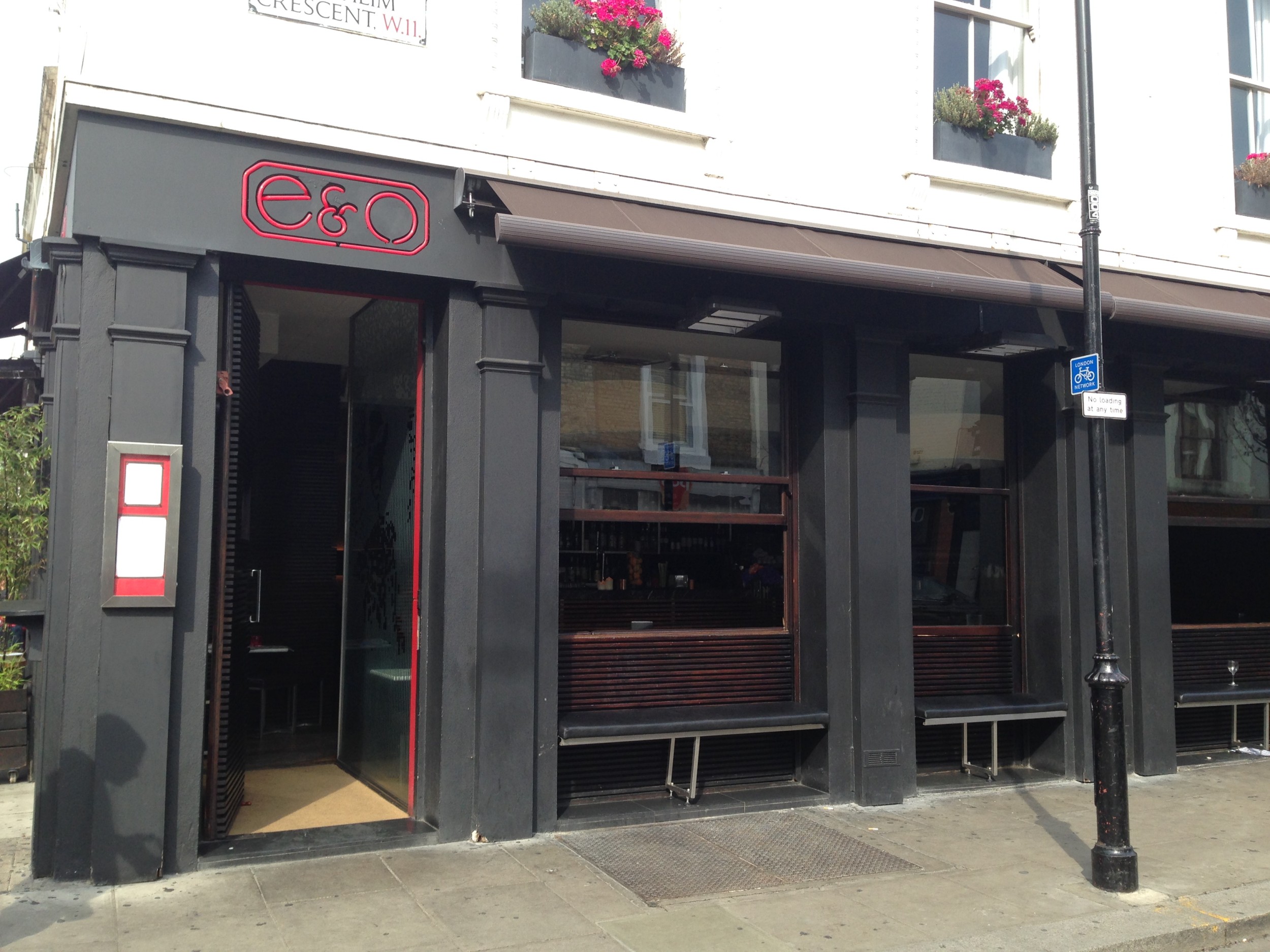 After a long pause in the Eat Out London Ressort I have a very special restaurant for you. The E&O in Notting Hill is not only known for their delicious asian cuisine, it is the place to be for fashionable Food People on sunny weekends. So if you love yummy asian fusion food in a lovely atmosphere and a nice sunny outside sitting area, you should definitely visit E&O.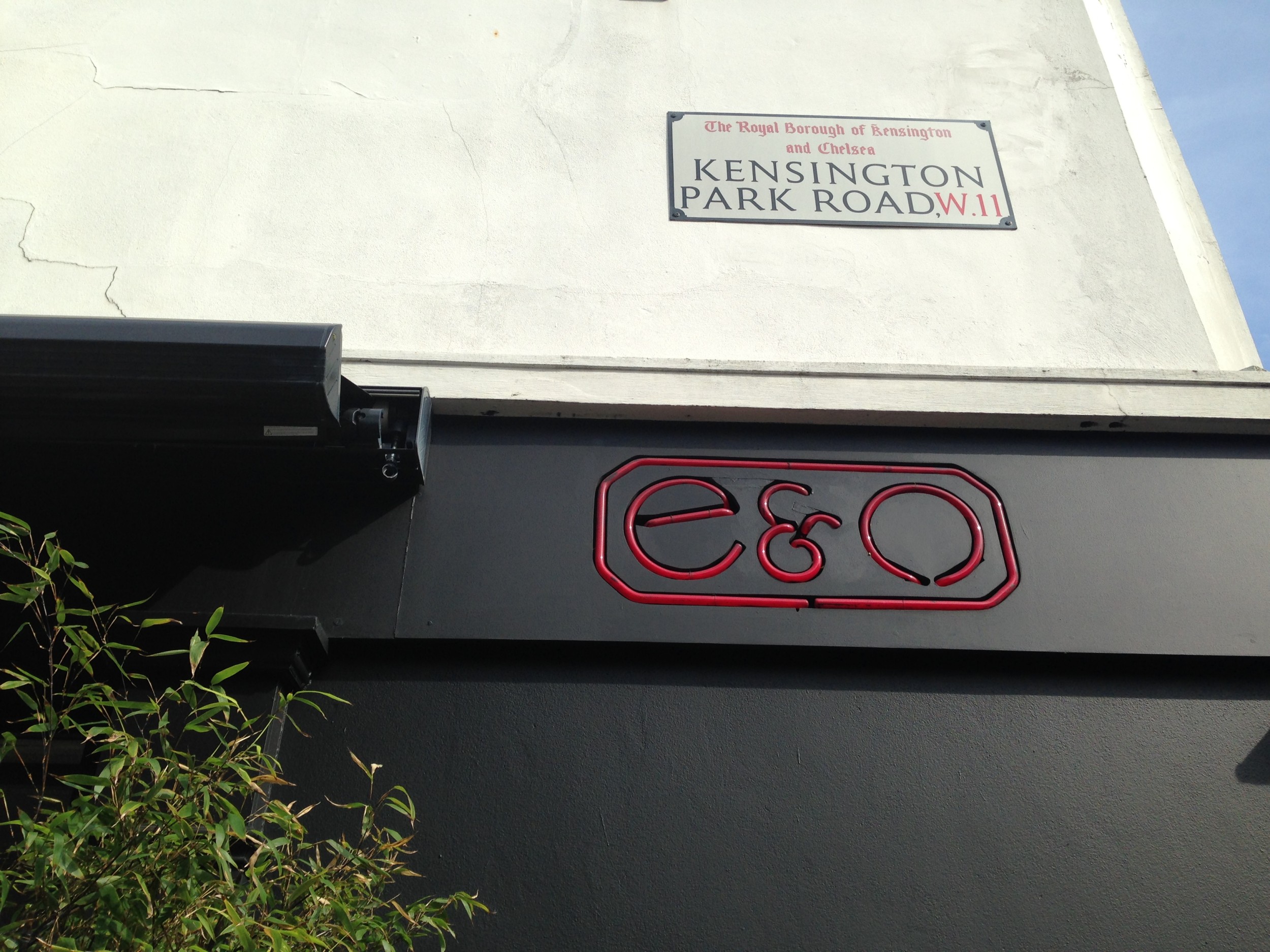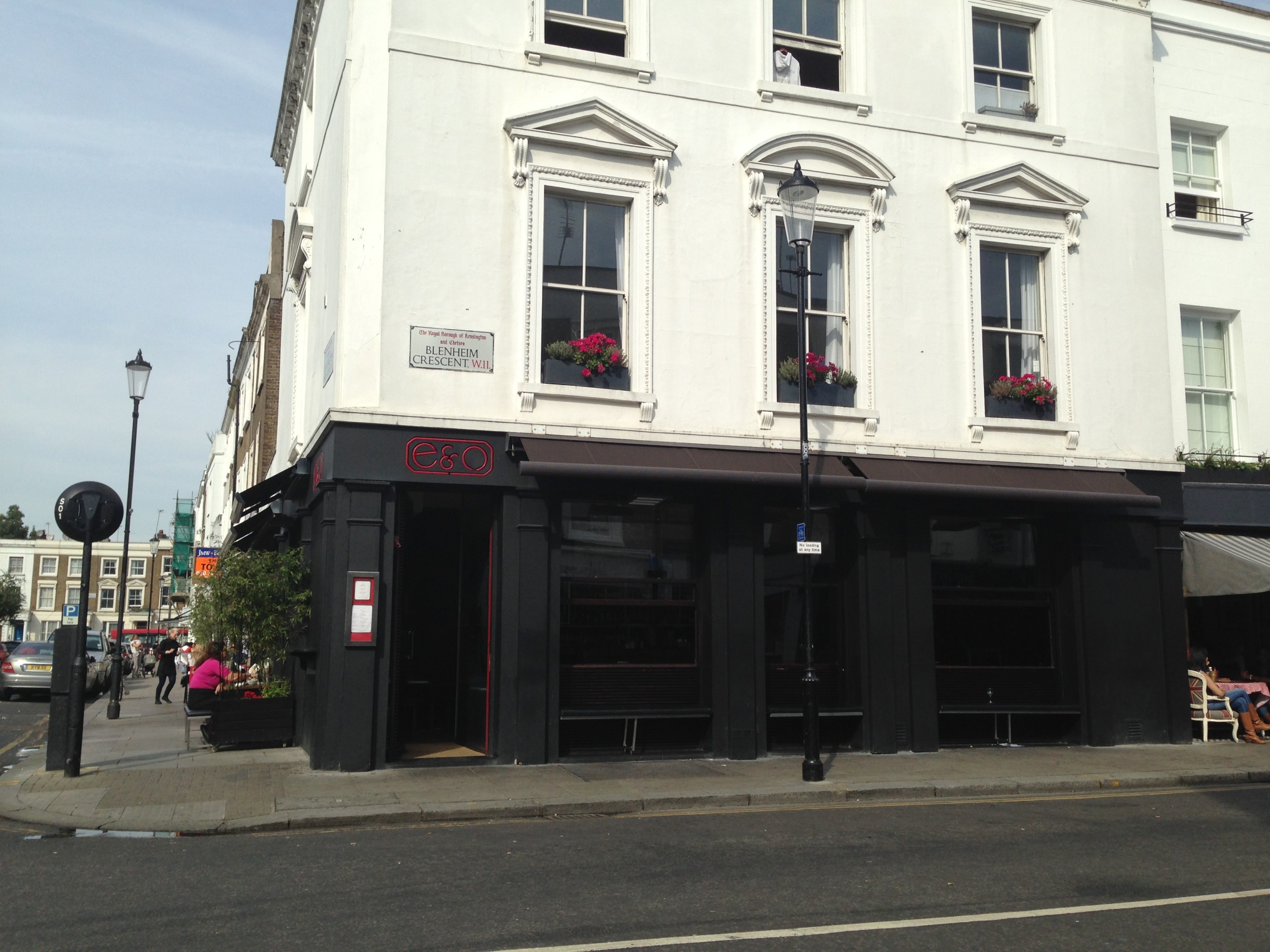 Finally I made it to the E&O, I heard so many wonderful things about the place which were all true. I was there for lunch last weekend and was totally amazed by the food and the experience. It was warm, sunny and so we took a table outside, best choice ever. I could sit there forever next to the bamboo, being kissed by the sun and enjoyed an extraordinary lunch, good times. I will definitely come back, that's for sure.
Let's talk about the food, shall we? As I mentioned the E&O serves asian fusion food including dim sum, sushi, salads and curries. My absolute favourite dish was the duck salad with mint, watermelon and cashew nuts, which was so delicious that we ordered it twice. I really liked the flavours in the dishes. Sometimes when I eat asian food I find that the flavours are too european, maybe in order to suit everyones taste. That's rubbish – asian food should be authentic, spicy and should taste diverse and different. I found exactly that at E&O. Thanks for that.
---
E&O
14 Blenheim Crescent
W11 1NN London
www.rickerrestaurants.com/e-and-o
---
Duck Salad with watermelon, cashew nuts and mint
Peppered Tuna with miso aioli
Spicy tuna sushi
Chicken Curry with pumpkin
Chicken Curry with egg fried rice
Chopped salad sesame & soy (your style) with avocado, tomatoes and chicken
Here is the second Duck Salad – it was so yummy
Even the local water tasted amazing, very refreshing that they do not serve the boring Pellegrino