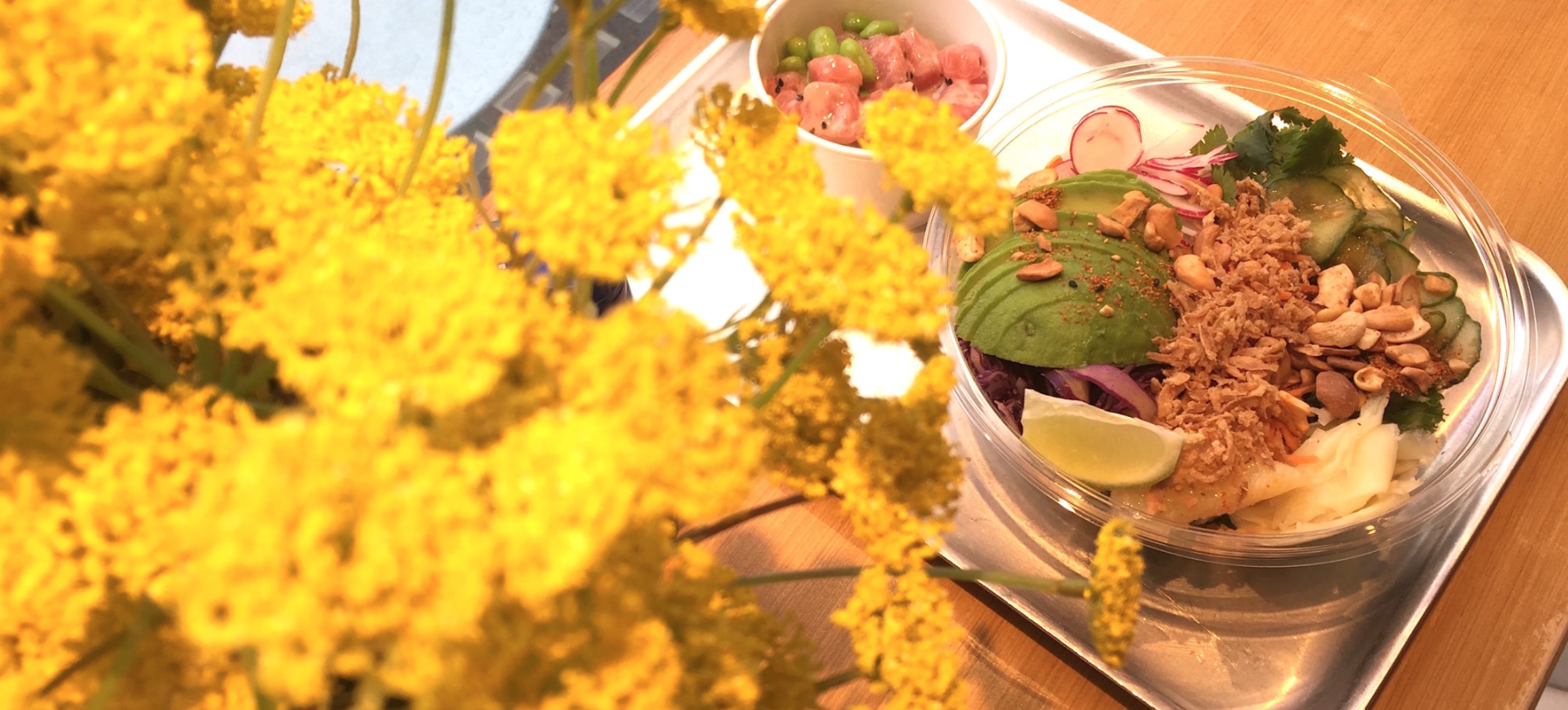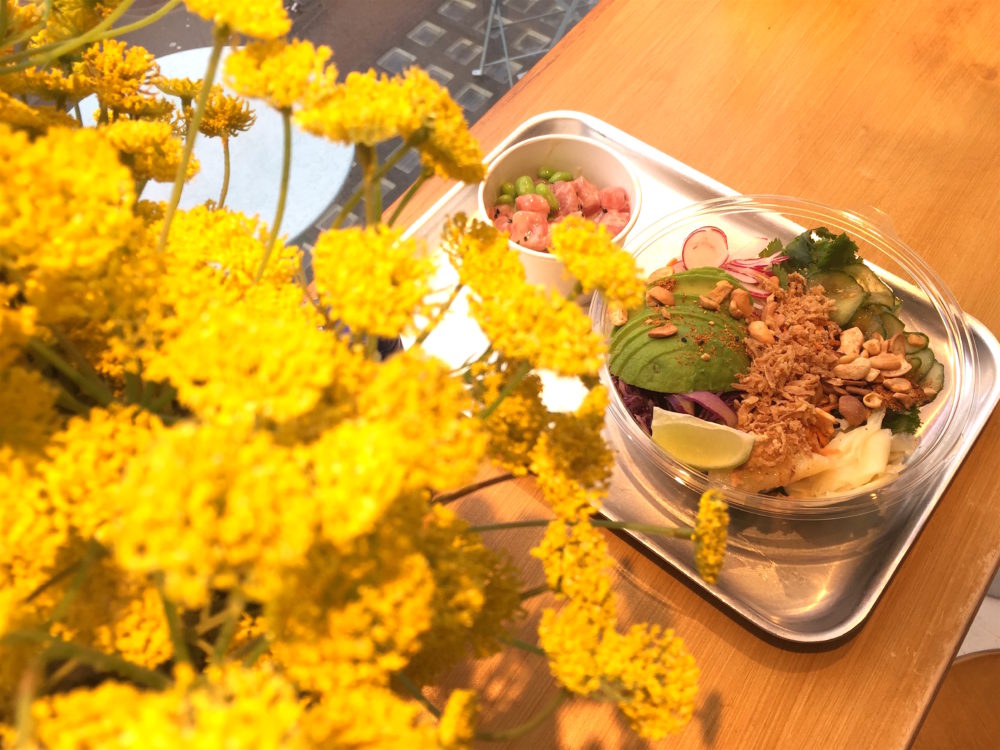 Poke is the new thing in London! if you haven't tried it yet – you should do so quick. It is healthy, light and super delicious. Especially the Poke Bowls at Ahi Poke in Fitzrovia. Located near Elizabeth Street is is the perfect spot to grab your Poke Bowl and enjoy it while sitting outside or eat it in.
But you might ask yourself what is poke and would I like it? SURE is the answer to that. Everyone loves it. Poke comes from hawaii and is a national dish there.  It is a raw fish salad  consisting of pieces of tuna traditionally with soy sauce, sesame oil and green onions. It is a bit like sashimi so you must like raw fish but other than the japanese dish it is dressed with different flavours to create a sauce. Sesame, ginger, lemon etc. can be added to the fish as well. And the bowls that you can find all over London now are topped of by fresh veggies, pickled veggies, nuts, herbs and some healthy carbs like edamame beans, glass noodles, quinoa or brown rice.
So what did I put in my bowl?
Quinoa
Kale
Edamame
Tuna
Avocado
Radish
Carrot
Pickled cabbage
Cashew Nuts
Coriander
Lemon
Sushi Ginger
Fried Onions
Cucumber
Chilli Grapefruit
Sweet Ponzu Sauce
Sesame Shoyu Sauce
Doesn't that sound amazing? All in one bowl… YUM
From all the restaurants around I prefer Ahi Poke when I want a Poke Bowl. Their ingredients & sauces are just yummy and you can create you bowl as you like. Also I love the location. Elizabeth Street is just around the corner which is a nice neighbourhood to stroll through and grab a coffee afterwards ( my fav cafe is Lantana ).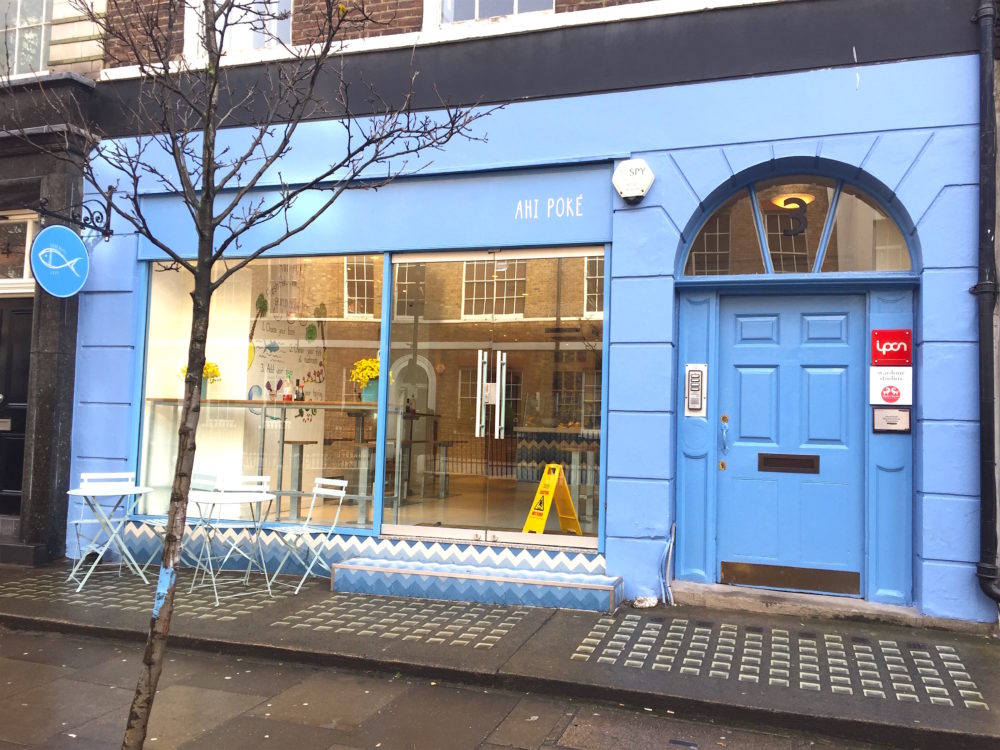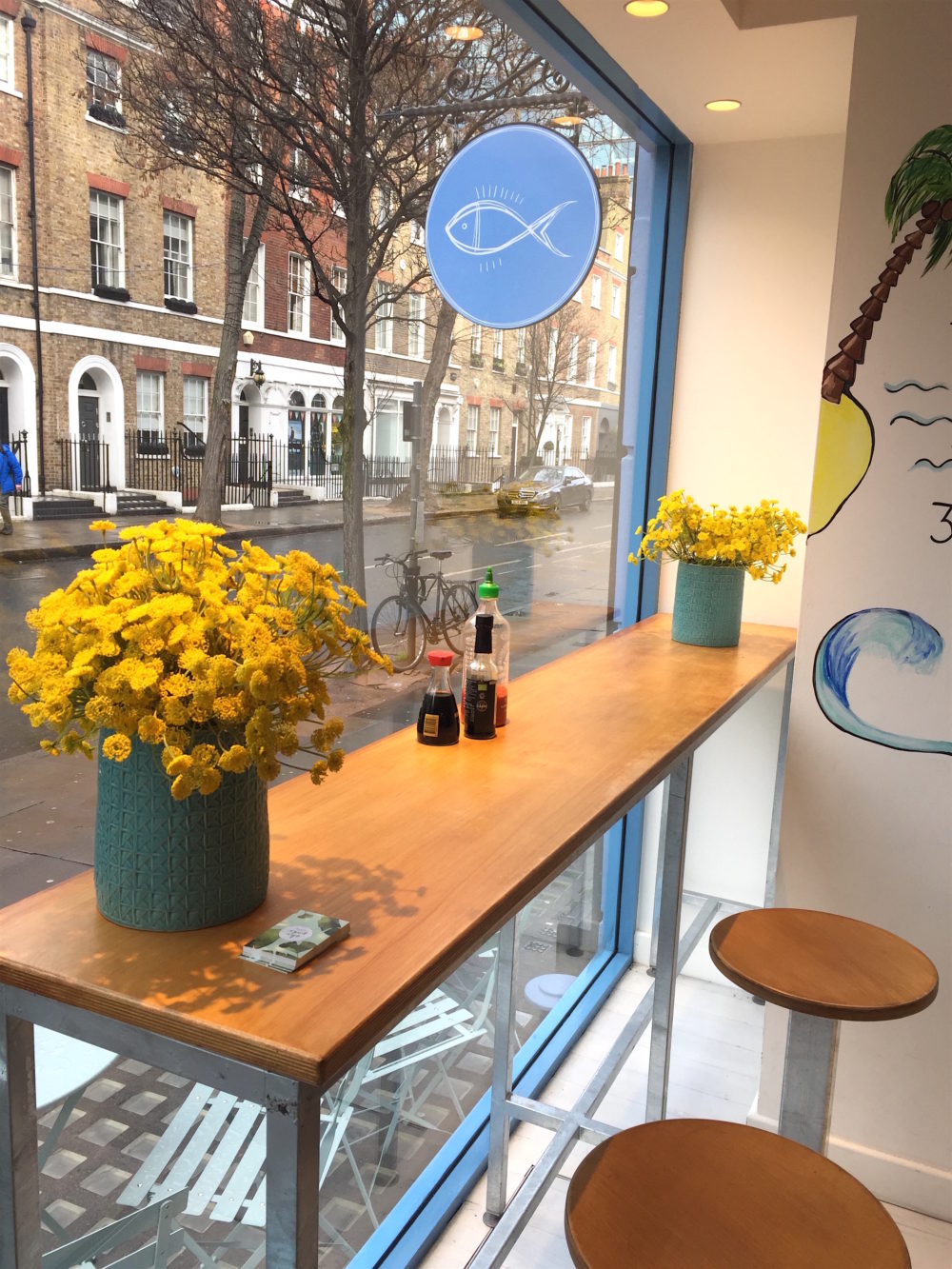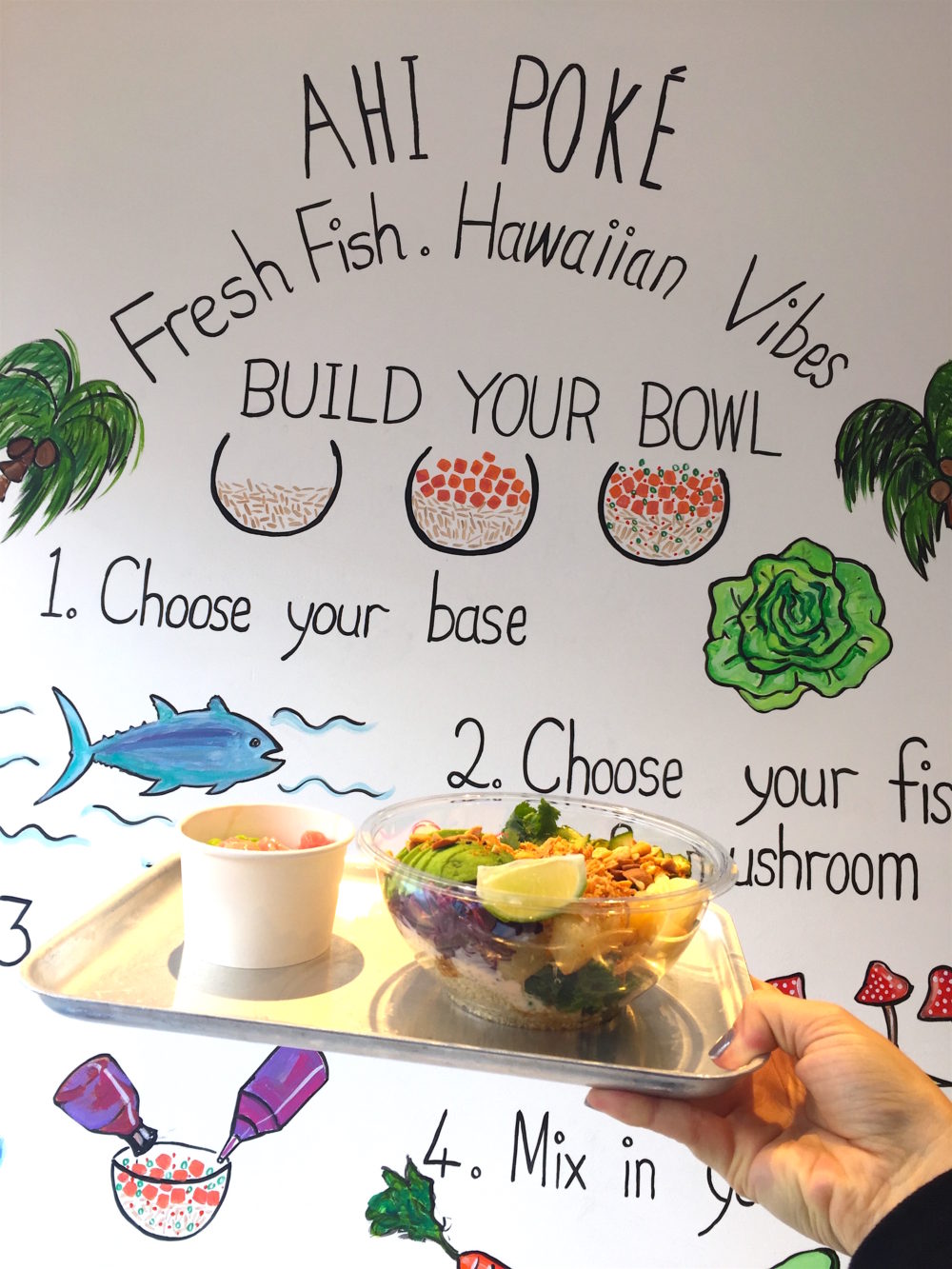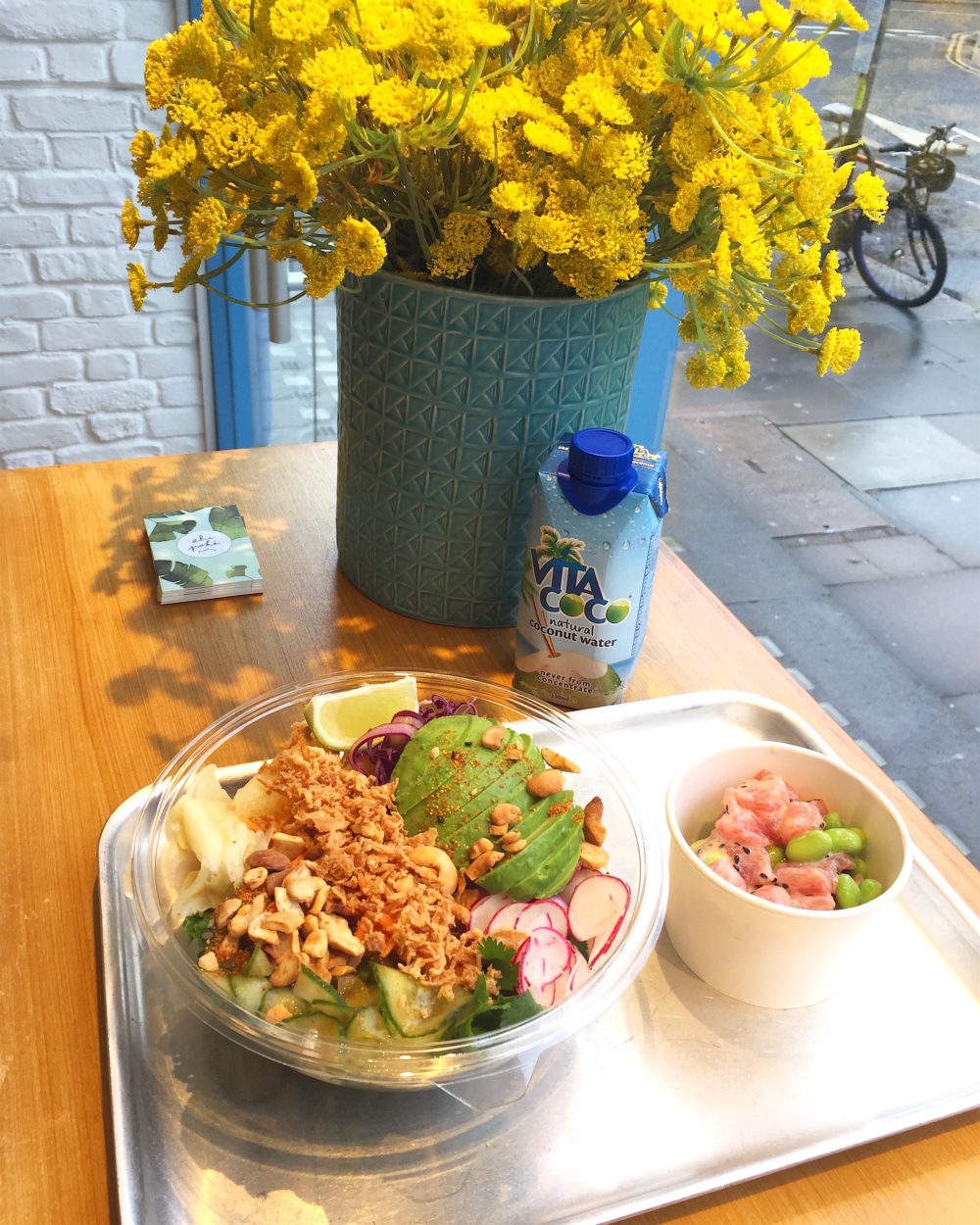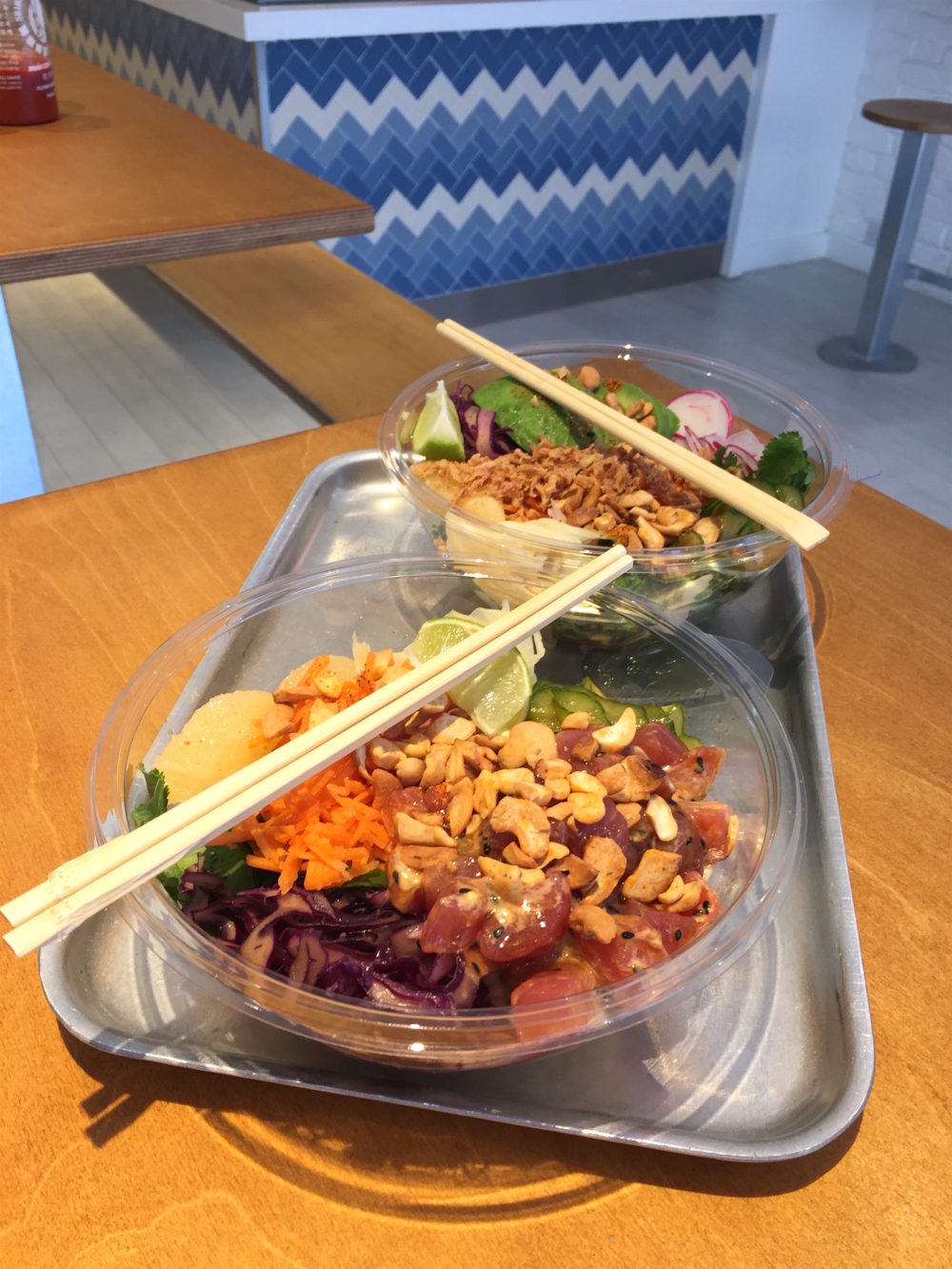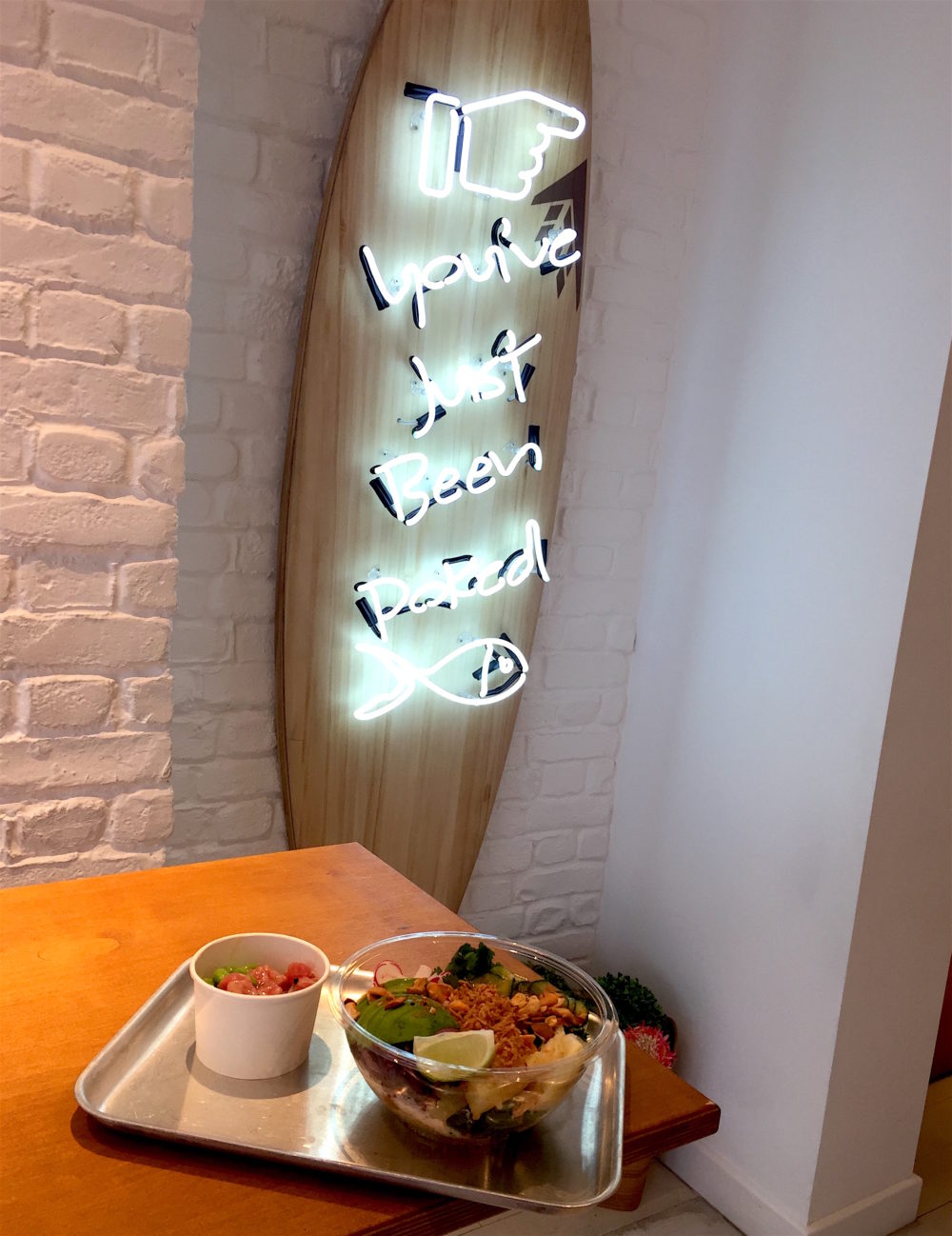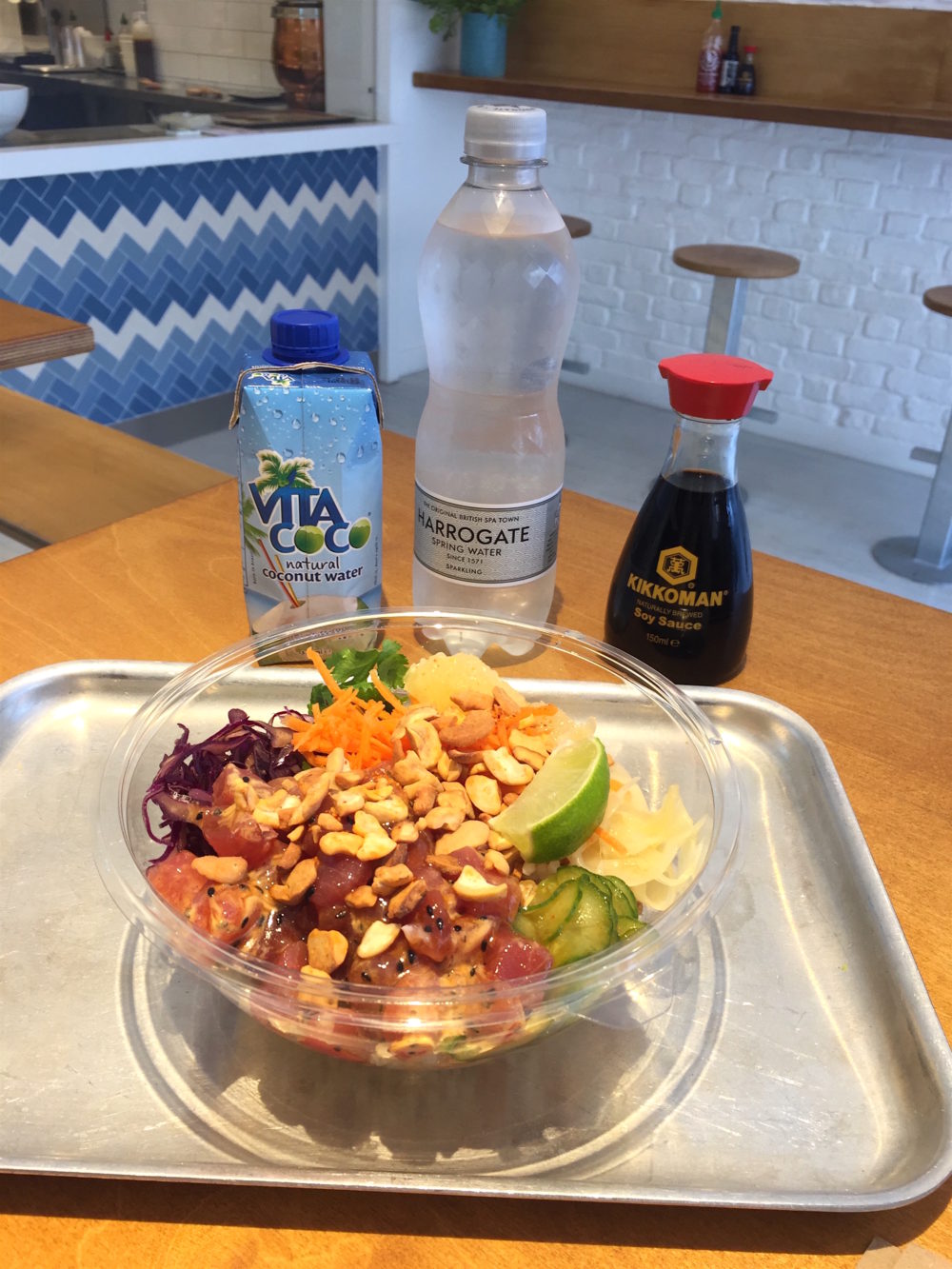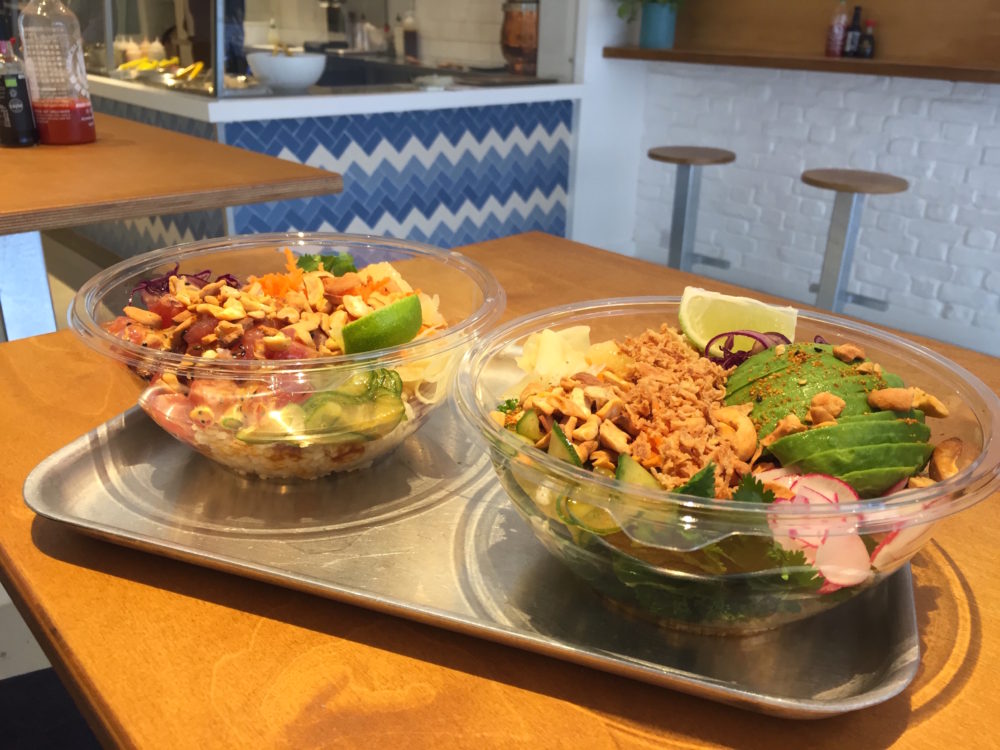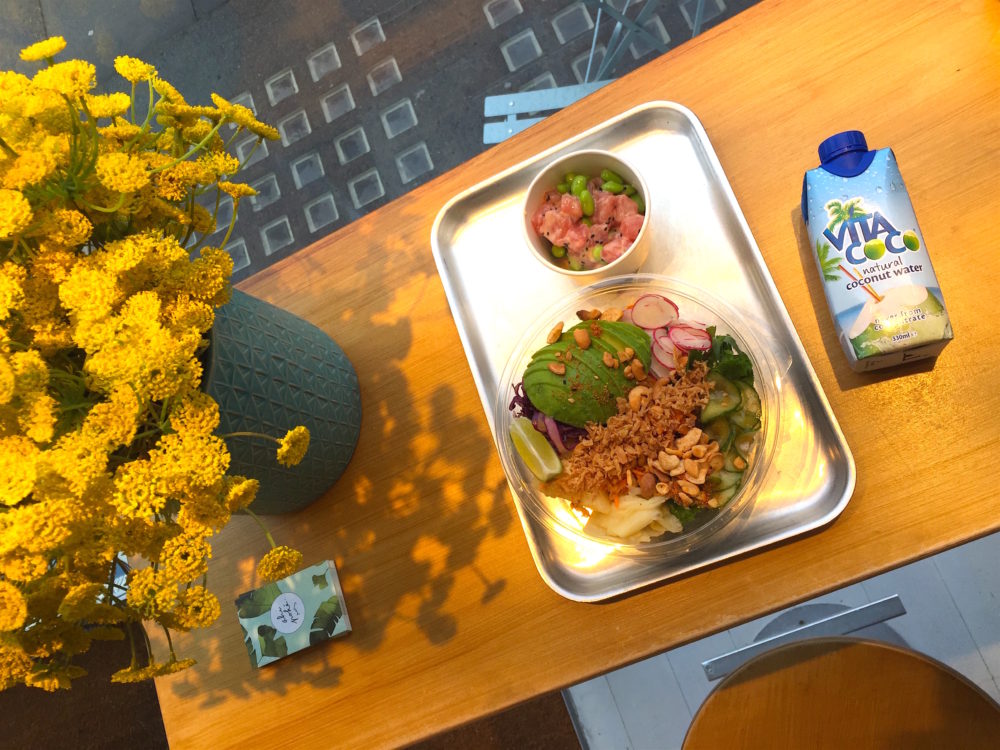 AHI POKE
3 Percy Street
W1T 1DF Fitzrovia
London