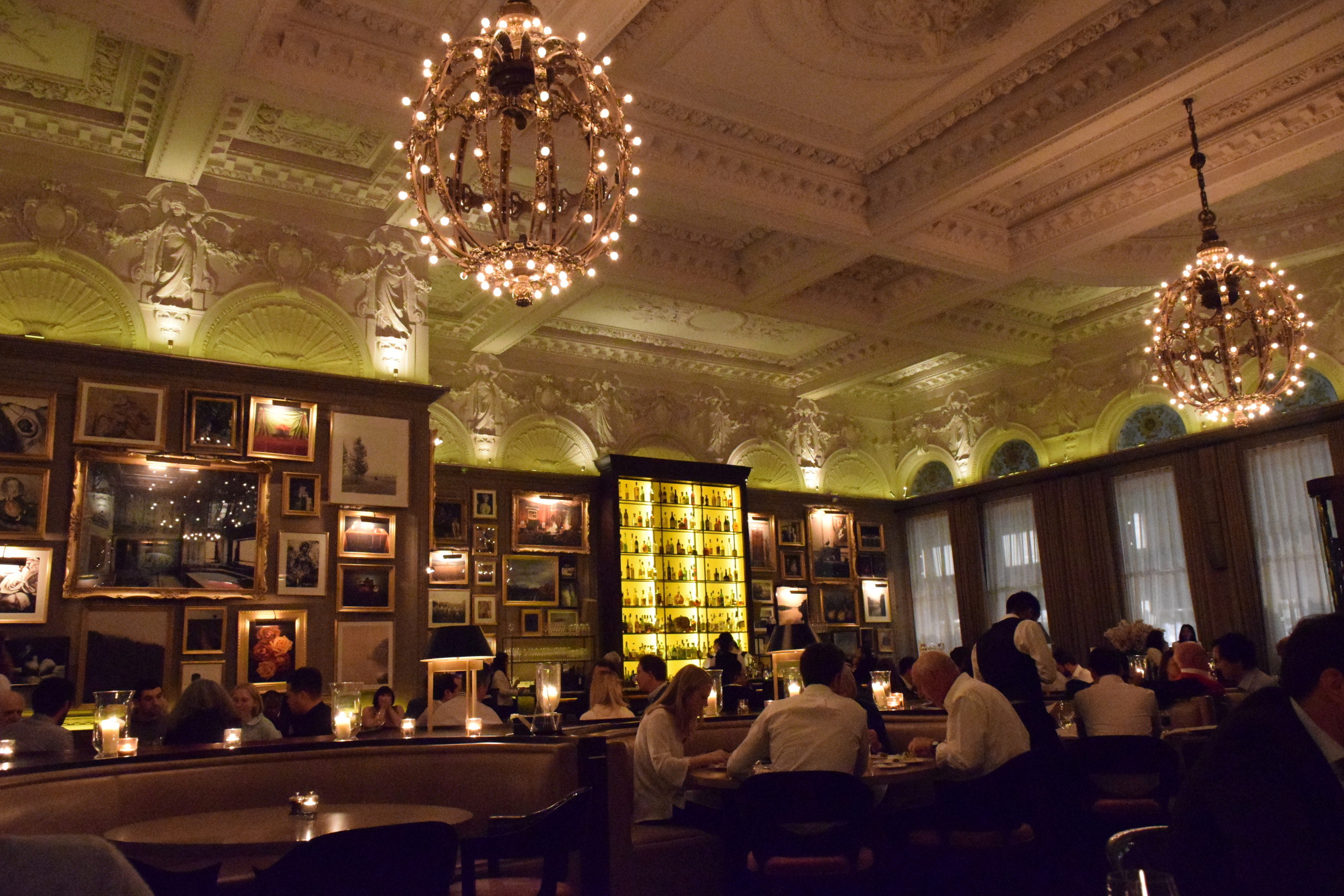 This is Berners Tavern – the restaurant of the Soho based London Edition Hotel and if you like the look of this room you will love this post. I will show you every single detail in this venue. I am totally in love with this place. Since I first came here with my fiancé a few month back I could not stop thinking about this place. I wanted to come back, dine and drink there again and I even thing about having my wedding here – that's how much I love the Berners Tavern.
Most of the restaurants in London are nicely done and have a very stylish interior but this one is exceptionally beautiful with its extremely high ceilings, the white stucco elements and these pretty chandeliers. It felt like dining in a small ballroom at the Buckingham Palace. This room is almost royal and is so elegant but at the same time so calming and comfortable. Furthermore there are lots of pictures, paintings and art pieces that just give this room its finishing touch.
I would go there for a meal anytime but I have to say that the food is good but not great. In this restaurant the interior and the venue itself is worth coming for. But don't get me wrong I had a lovely filet steak and the carrot soup was also very good. I just disliked the veggie salad because of the lack of dressing or taste and also the crispy lamb was a bit greasy as all deep fried dishes are. But I would come back for the soup and the steak and the cocktail. Very yummy. Maybe I will try brunch there next time when I am in the mood to eat like a queen.
---
Berners Tavern
10 Berners Street
W1T 3LF Soho
London
---