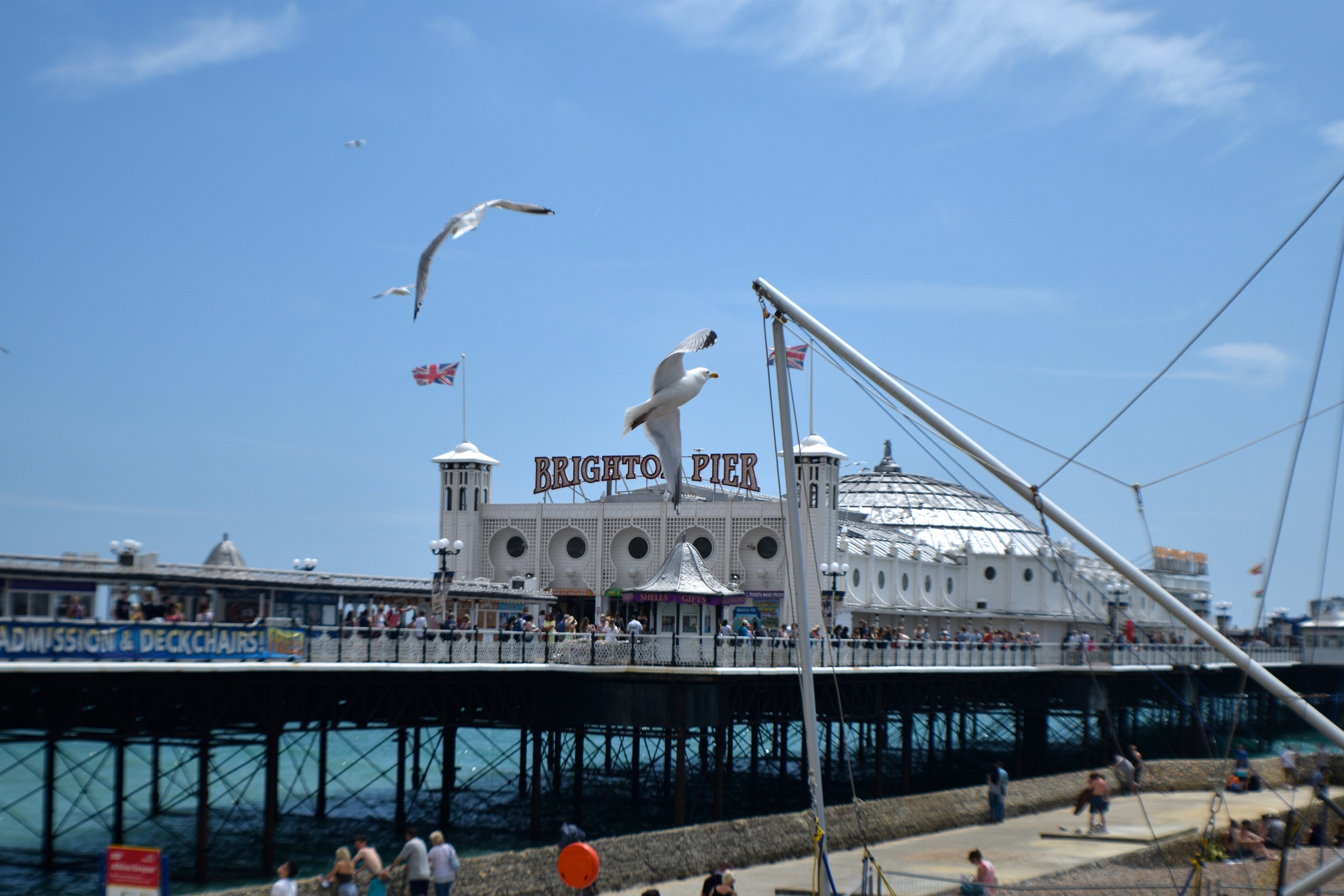 London is surrounded by pretty little cities and has also a stunning coastline that I wanted to explore for a long time. I have been to the northern coast of Whitby last summer, which was really lovely, but the south of England also has a lot to offer. Only a two hour drive separates the small town of Brighton with buzzing London. I usually never want to get away from London but I thought that I just could not live in the UK without seeing the sea and some British must see towns. And one of which is Brighton – a lovely town where the people are relaxed, the street art scene is big and where the people like to hang out at the pier. Sounds good, right?
My highlight was that I saw a real Banksy – I was amazed that I spotted the two kissing police men on the wall of a former cinema called Astoria when I was on my way to the Brighton Pier. I stopped and took at least 20 pics. I am a big Banksy fan – remember the post about the Banksy Exhibition at the Sotheby's S/2 Gallery? Street Art is my passion and Brighton has some good ones when you are able to find them.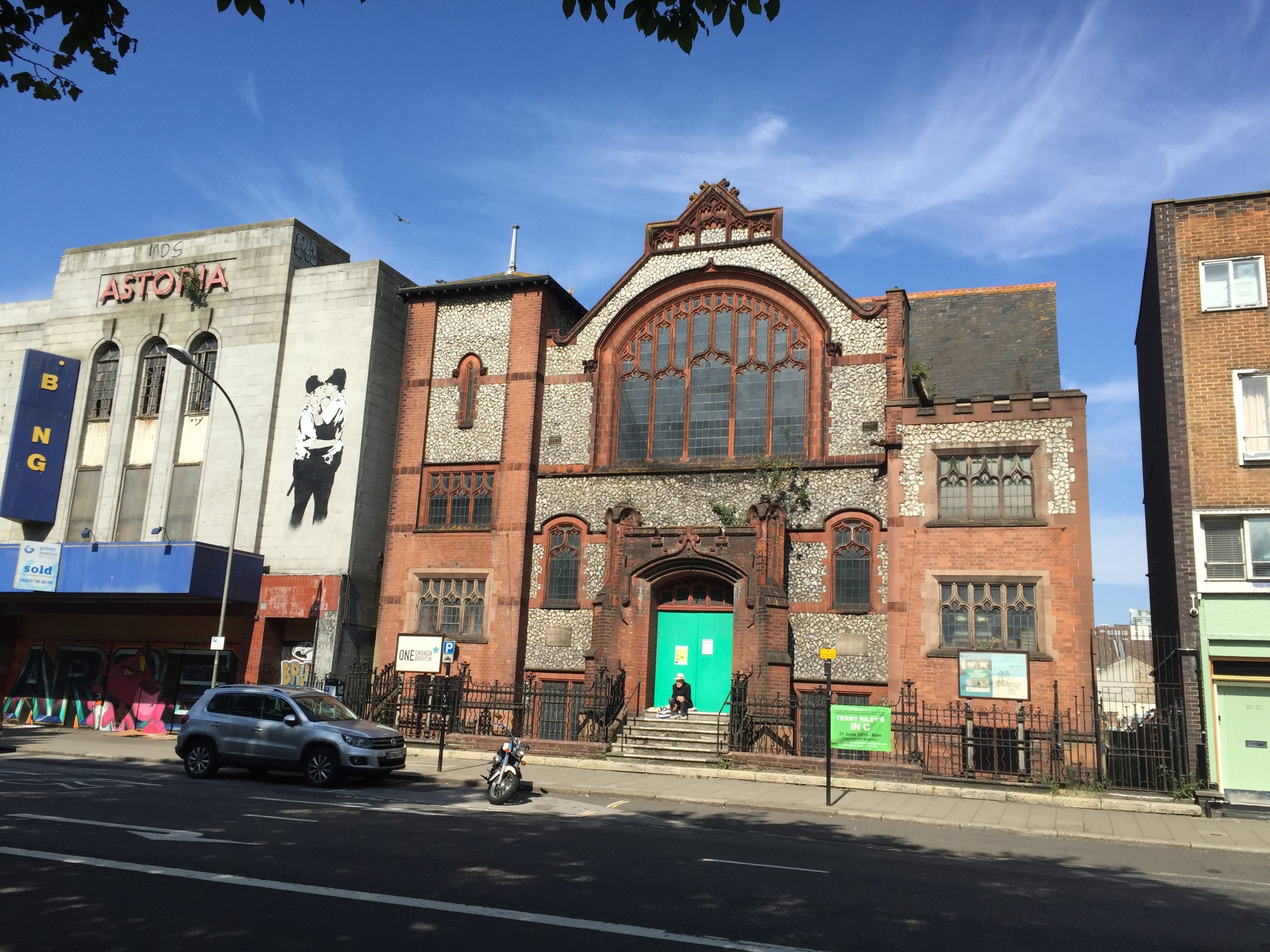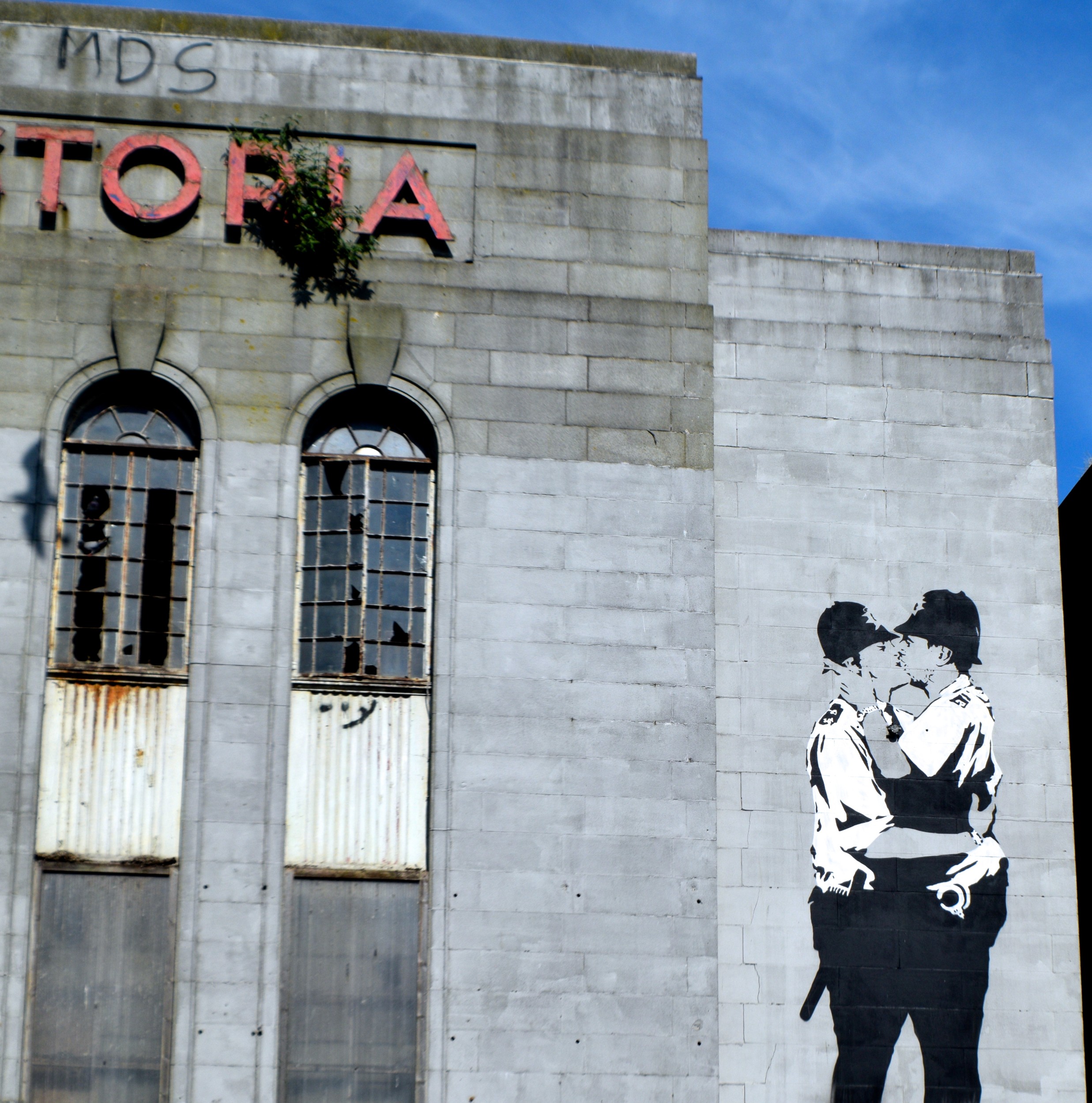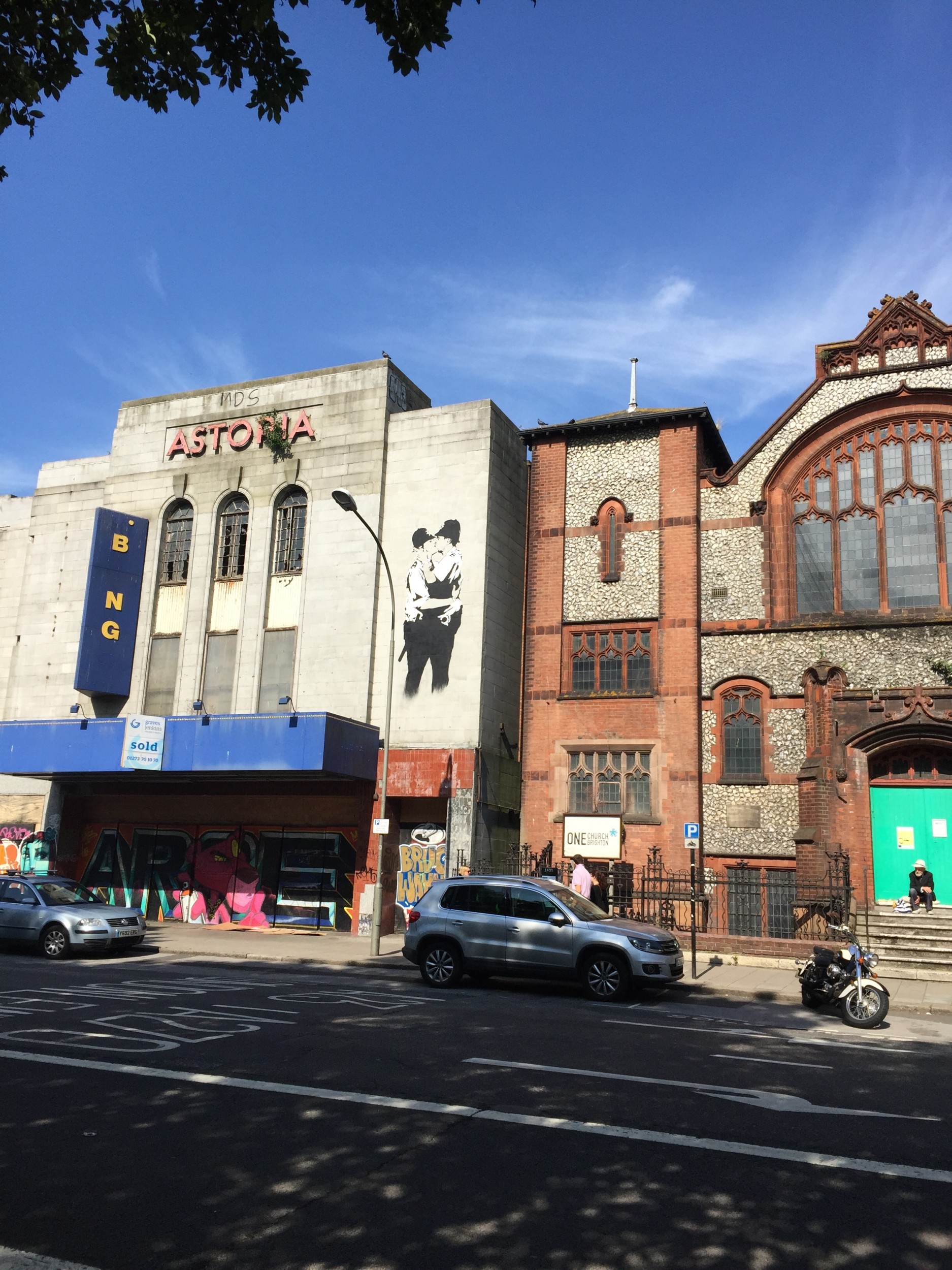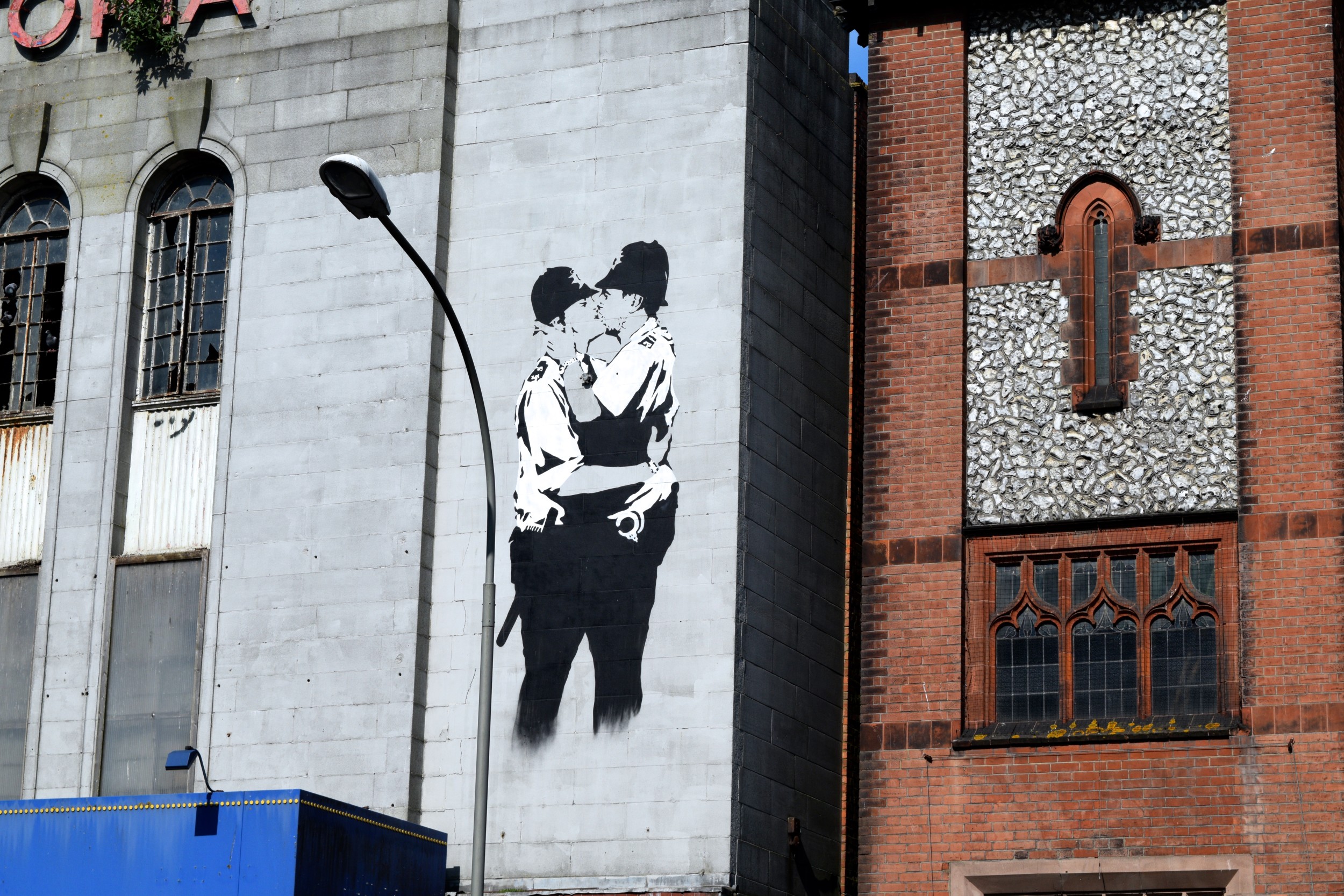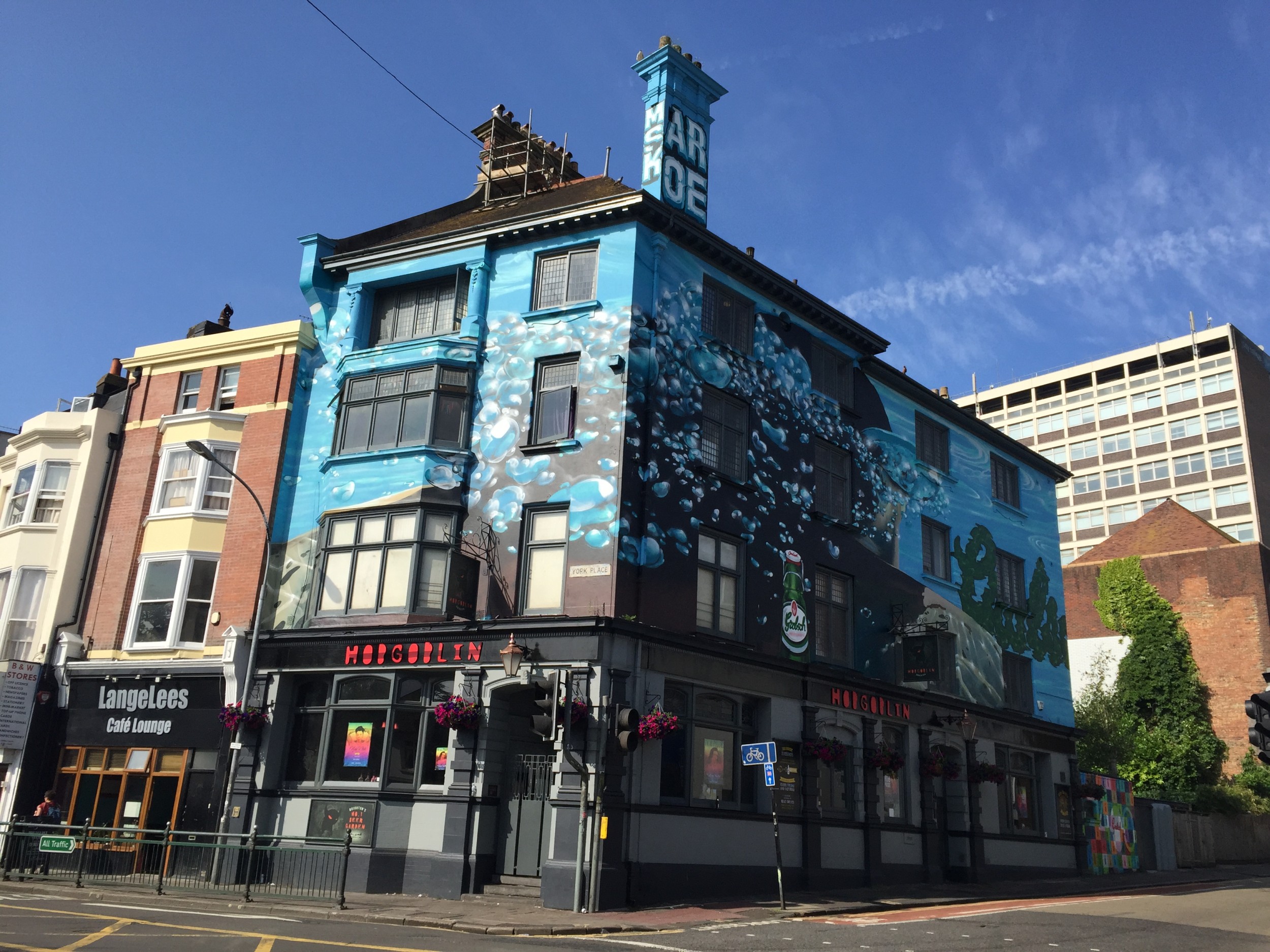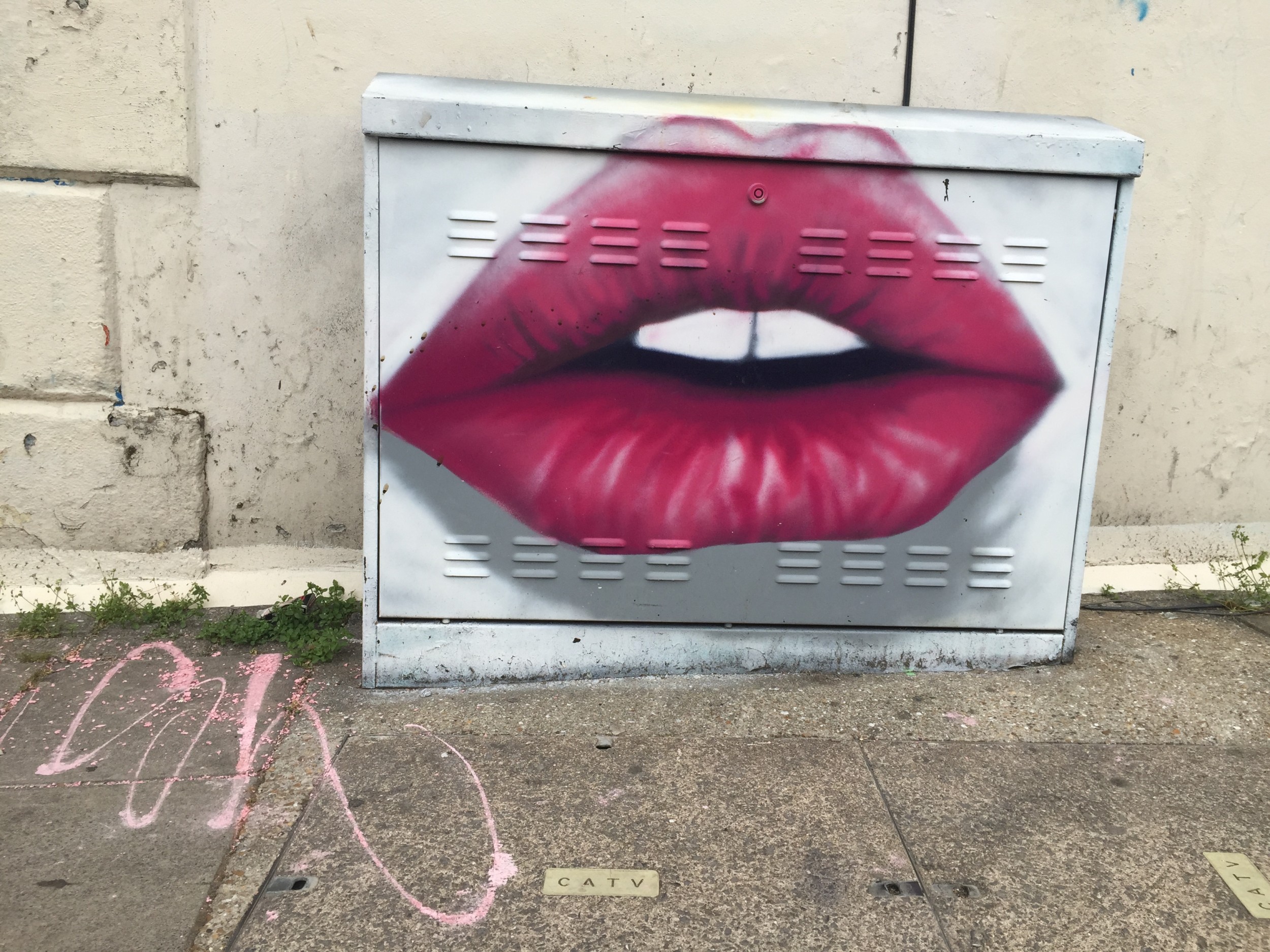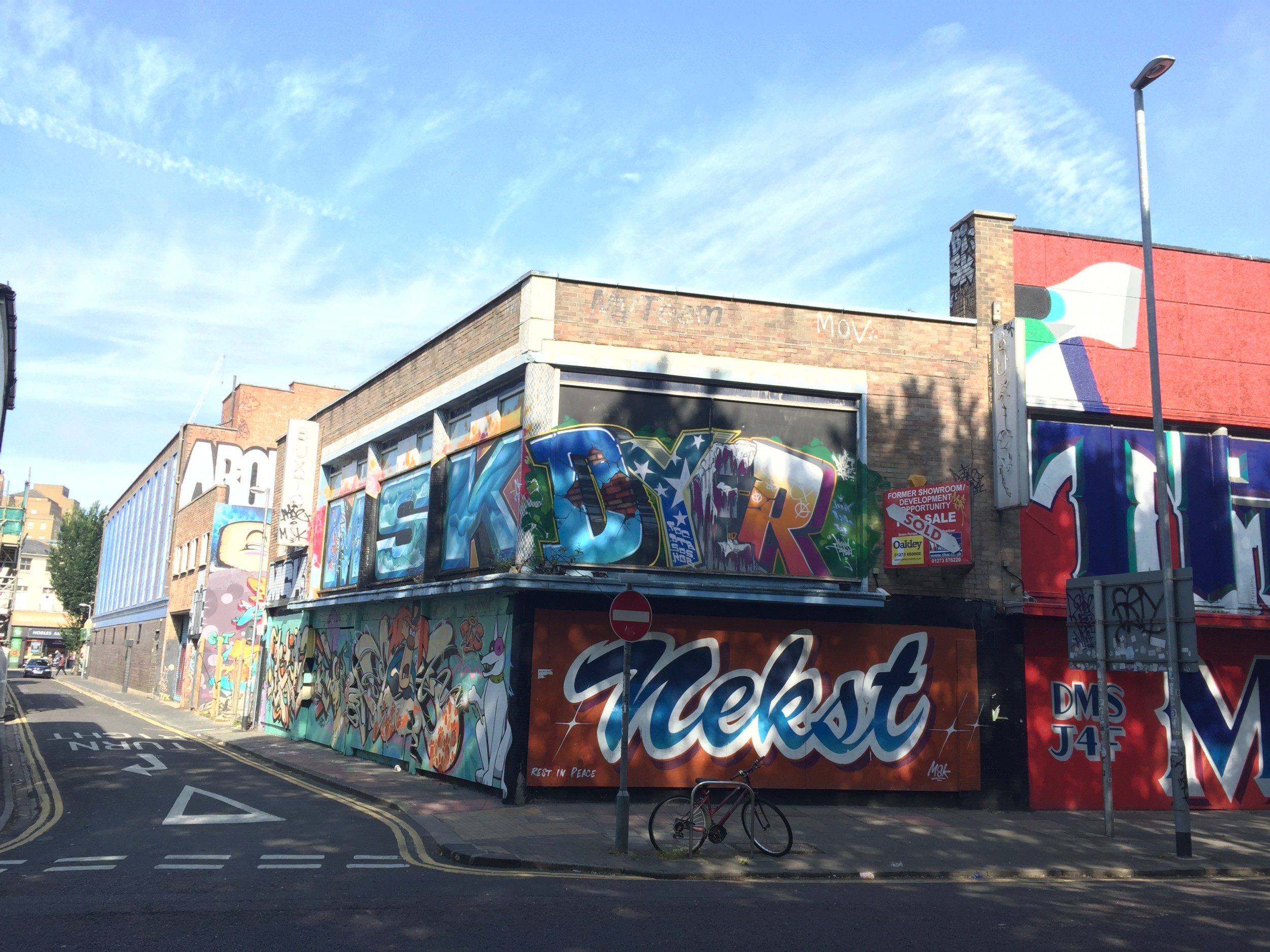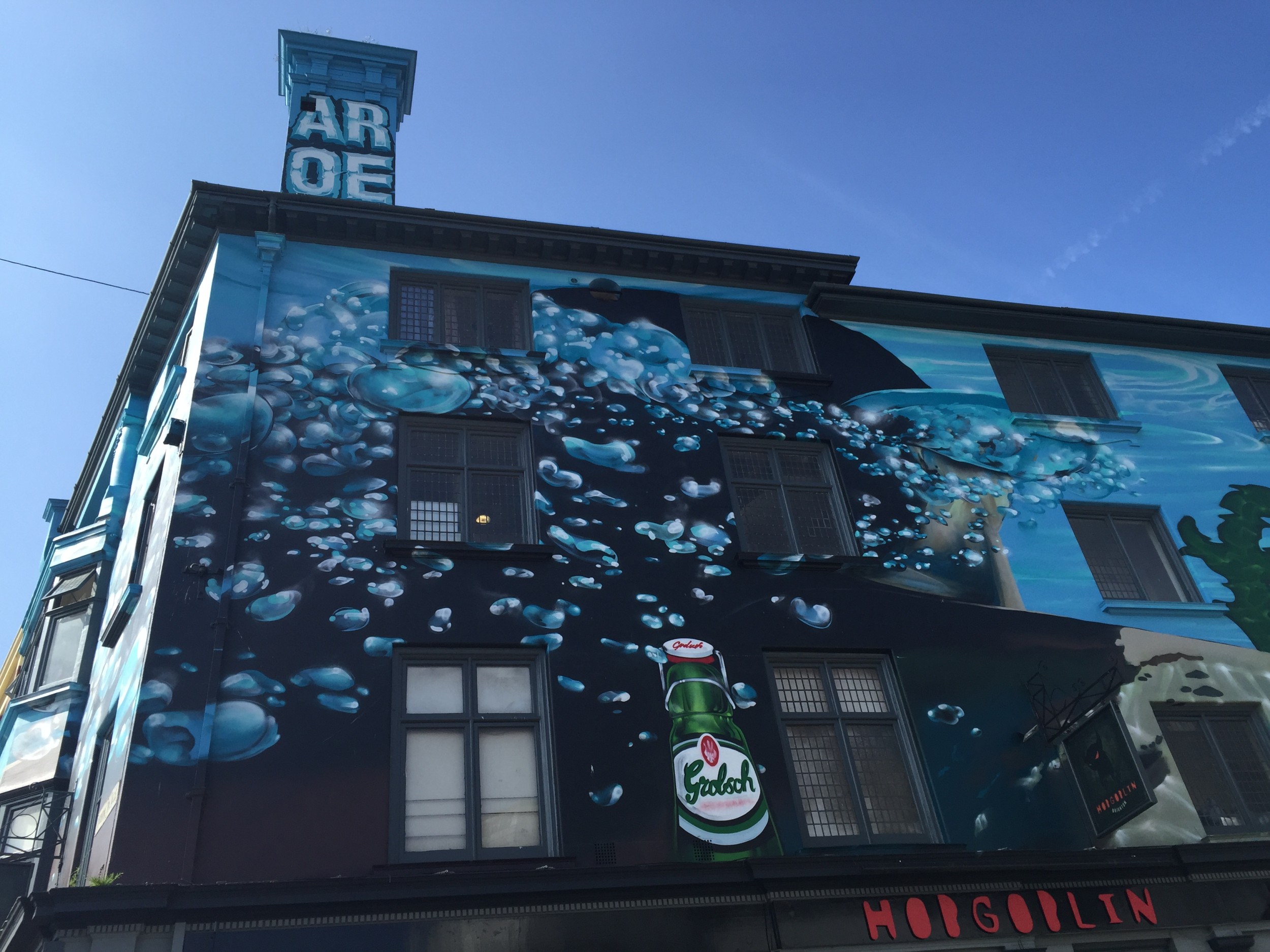 The architecture in Brighton is also very pretty, especially the Brighton Royal Pavilion which was built in 1815 by George IV. The architect John Nash built an exotic indian palace which is probably the biggest tourist magnet besides the Pier. Walking through the park is just breathtaking – you have amazing different perspectives which makes the palace even more pretty.
 Brighton Pier is one more highlight in this town. Actually I advise you to come here early – on the weekends it is very crowded. Hold on to your bags (lots of pocket pickers are around) if you still have to go there when it is packed. But it is a MUST. I love when I can hear the waves as well as the birds and can breath the air of the sea.