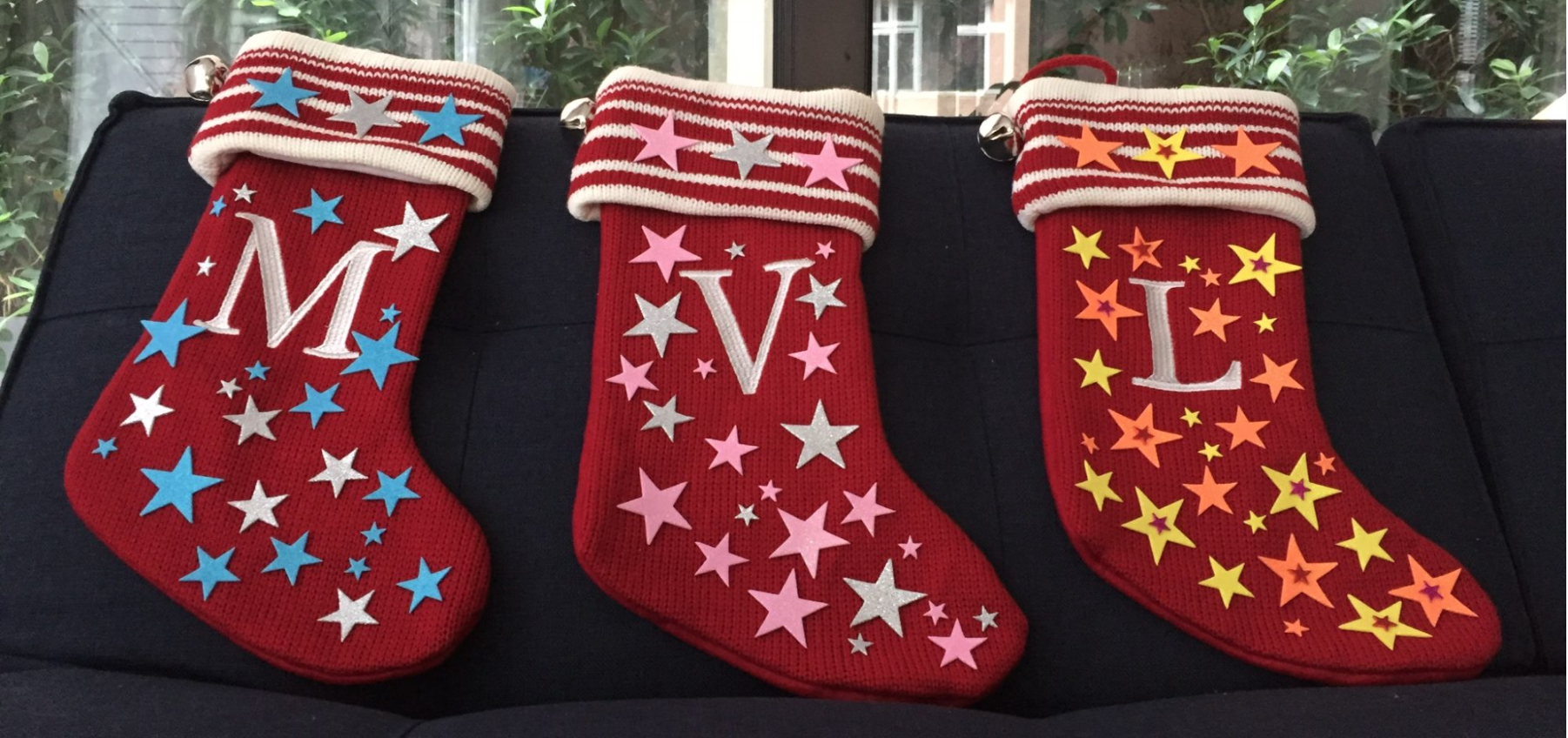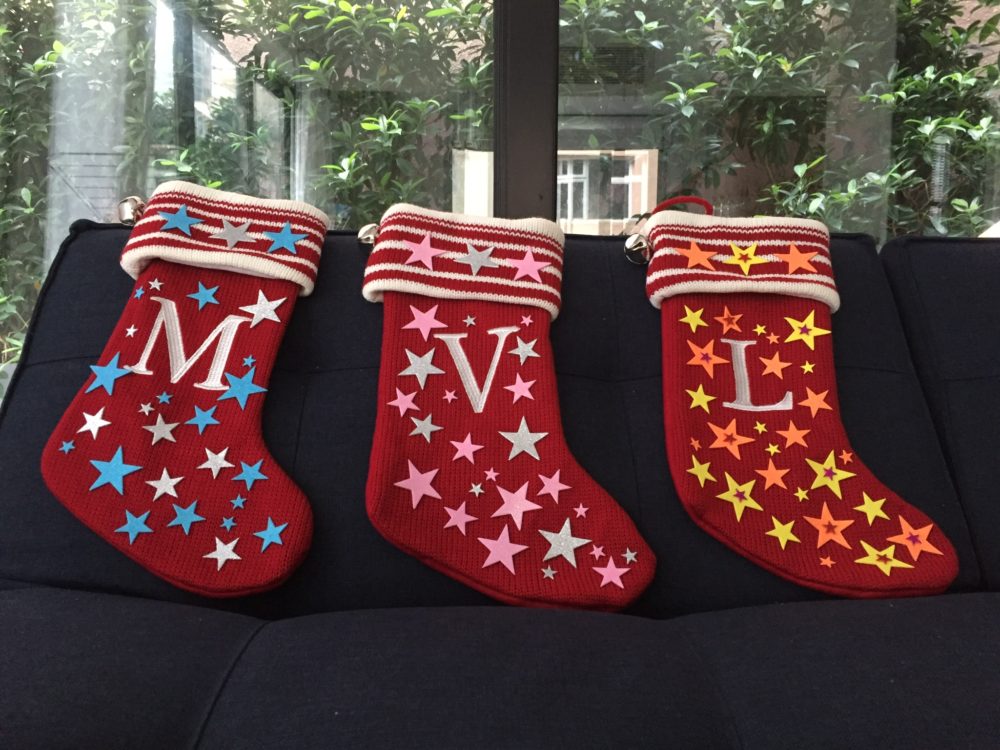 The Christmas mood here in Hong Kong is like….. not really present. So in order to get emotionally ready for the festive season I thought I could decorate some stockings that I picked up on a christmas fair here in Hong Kong. I bought stars & stockings and thats it. Since the stars  are sticky already I didn't even need glue. Pretty easy right?  Look how they turned out.
I made them to put on our chimney back in home in London but a shelf or something else where you can hang them would work just as fine. And with the spare stars I made some small Christmas Trees as you can see in the pics.
I will update the post once they hang on our chimney… so keep an eye out for that.
You can watch the video or just keep on reading… Here is my X-Mas DIY.
This DIY is Easy Peasy Lemon Squeezy – Right?