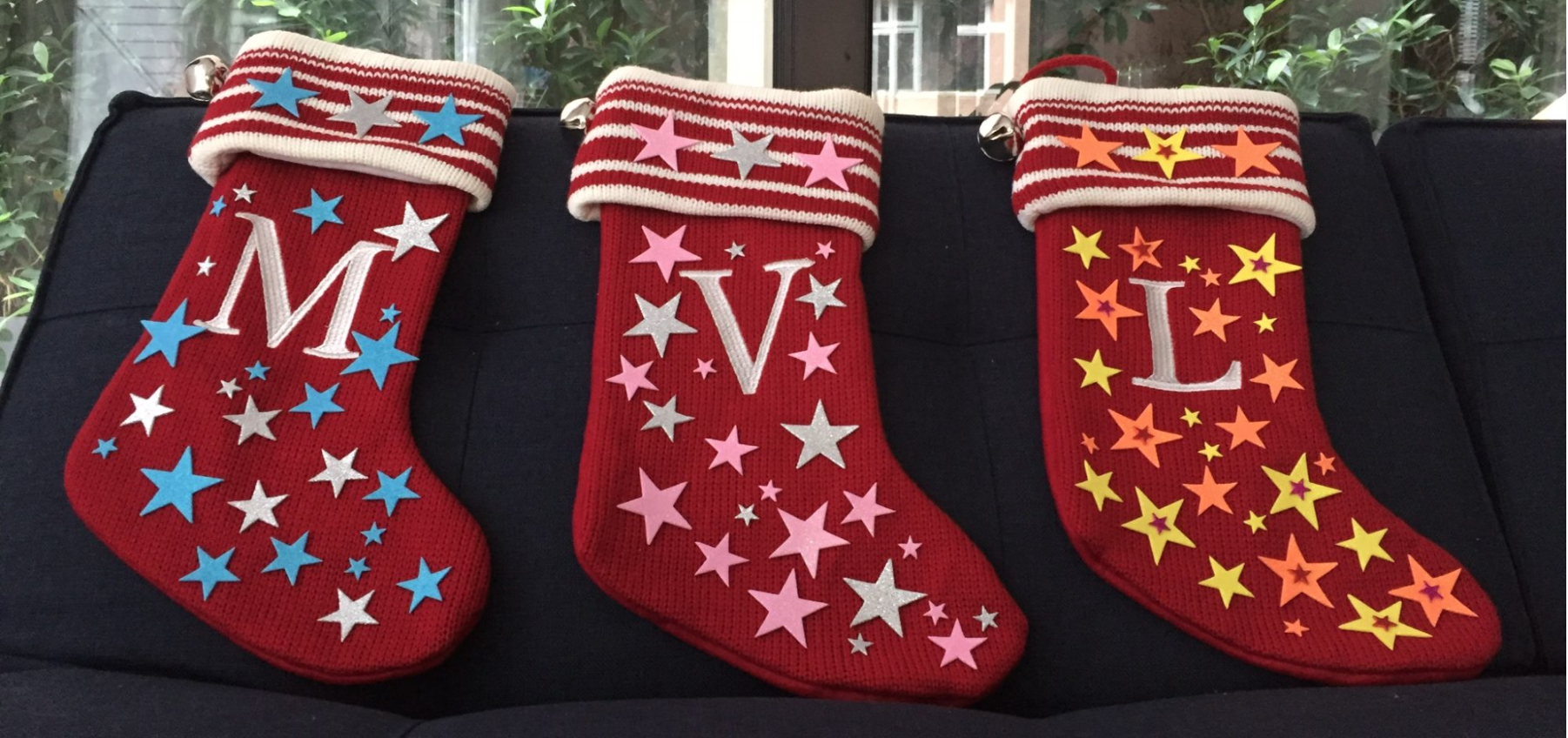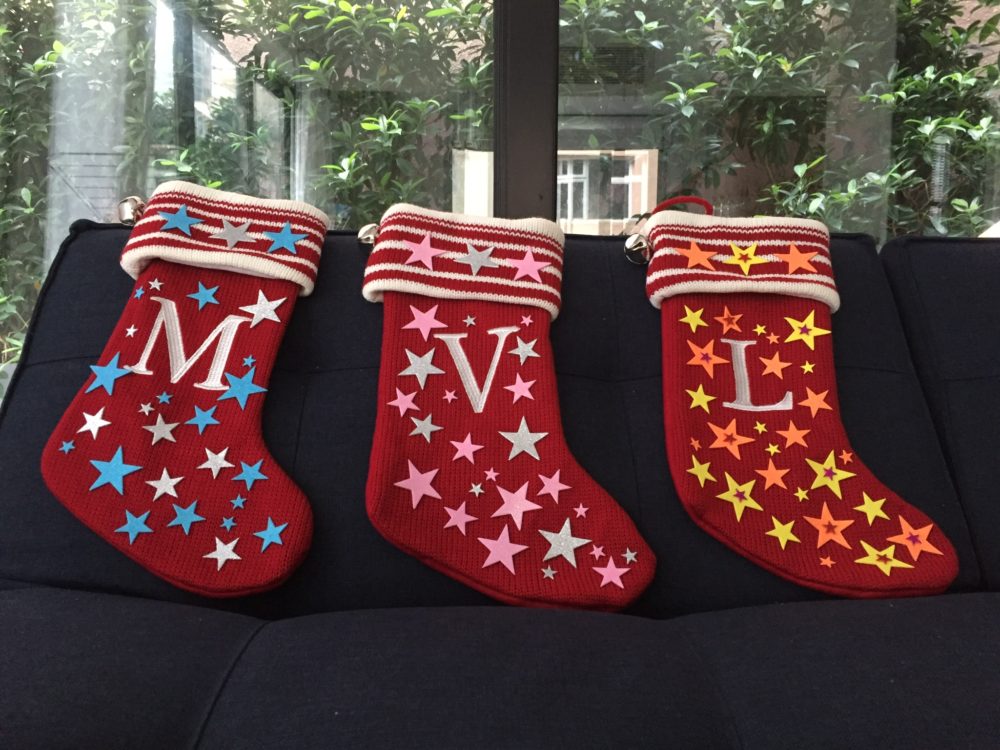 The Christmas mood here in Hong Kong is like….. not really present. So in order to get emotionally ready for the festive season, I thought I could decorate some stockings that I picked up on a christmas fair here in Hong Kong. I bought stars & stockings and that's it. Since the stars are sticky already I didn't even need glue. Pretty easy right? Look how they turned out. Stockings are essential for Christmas, so I just had to get some. When I told my friend I was decorating some stockings myself, she told me that I should look into getting some christmas embroidery designs next time. She said that would make my stockings look even nicer and more festive! That's such a lovely idea and one I'll definitely keep in mind. It's so fun decorating your own stockings, I'd recommend doing it as a fun Christmas activity. The more festive, the better!
I made them to put on our chimney back in home in London but a shelf or something else where you can hang them would work just as fine. And with the spare stars I made some small Christmas Trees as you can see in the pics. The stockings can be hung up just about anywhere, as long as they're out of reach from children or pets! They are a lovely Christmas decoration, a house doesn't look decorated without them. So, be sure to find yourself some stockings and personalise them however you want to. Whether you chose to glue stars on like me or embroider some Christmas designs on them, they need to be special to you and they need to look festive.
I will update the post once they hang on our chimney… so keep an eye out for that.
You can watch the video or just keep on reading… Here is my X-Mas DIY.
This DIY is Easy Peasy Lemon Squeezy – Right?