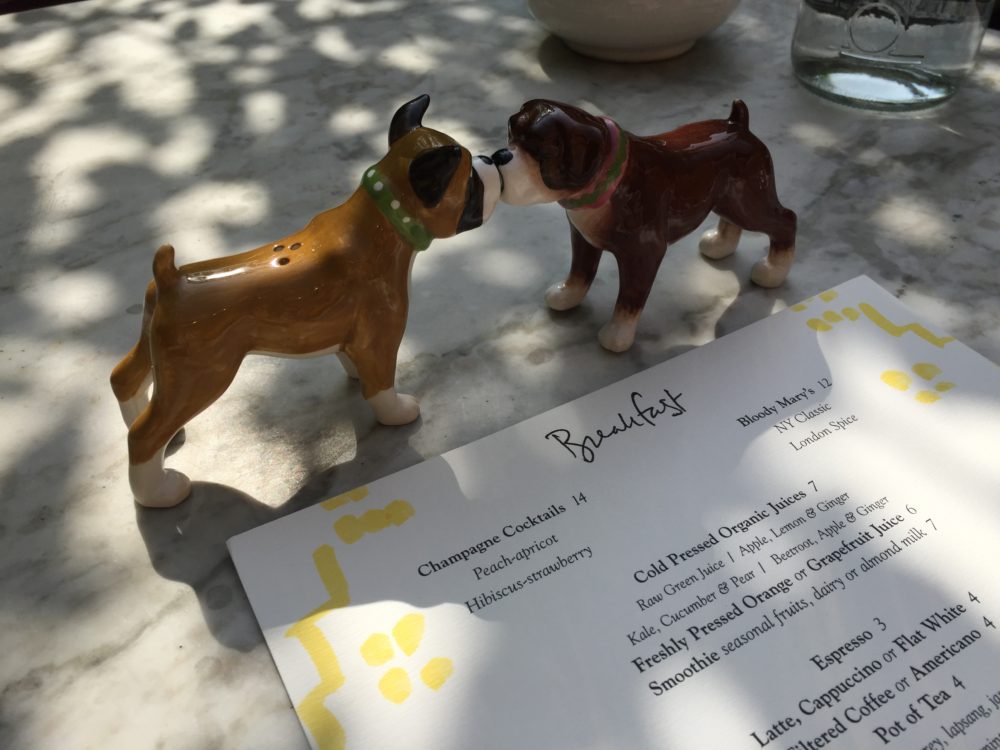 We were always on the hunt for the perfect breakfast place that has it all – fantastic food, a nice atmosphere, good service and some kind of an outside space. Well now we found it – it is called Chiltern Firehouse. Londoners might say that I discovered it a bit late because they opened over a year ago and that this is not really a secret hidden place. Every Londoner knows this chic Marylebone restaurant. They are very popular and you could even say it is a London Food Hotspot – it is very trendy and even a bit chi chi. But I just love it. In fact I always loved the location but the rest was a bit undeveloped and I'll explain why. Back in 2015 where we checked it out right after they opened, we were blown away by the design of the interior and the garden. It is a beautiful hideaway in the middle of buzzing London. But there was something wrong with it and they changed it. We went there for breakfast on a saturday at 10 o clock, maybe even before that and they only offered a brunch menu which was totally different to the breakfast menu they had during the week. I wanted to try the pancakes and the granola and the eggs that I have seen on their website, but instead on the weekend you could only get meat dishes and more lunch-y stuff which I was not in the mood for. After asking for breakfast dishes they usually do – they said they cannot do it on the weekends – they only have proper breakfast during the week. Totally odd that they only serve breakfast during the week and not on the weekend where everyone has the time to chill and eat properly, right? I was really angry and therefore left just after having an orange juice.
But now they changed the menu and you can have regular breakfast dishes on the weekend instead of only having a brunch menu which is fantastic. Since then we are regulars. We go there every time the sun is out. We sit in the garden and have avocado on bread with poached eggs (my favourite <3) or the buttermilk pancakes which are devine. Marvin loves the Omelette with courgettes. Also the flat white is very good. And the service is lovely – very friendly and helpful.
What we ordered? Avocado on bread, Pancakes, Scrambled eggs with courgettes, Crab & Lobster Omelette and some coffee and fresh orange juice.
And girls don't forget to take some bathroom selfies 🙂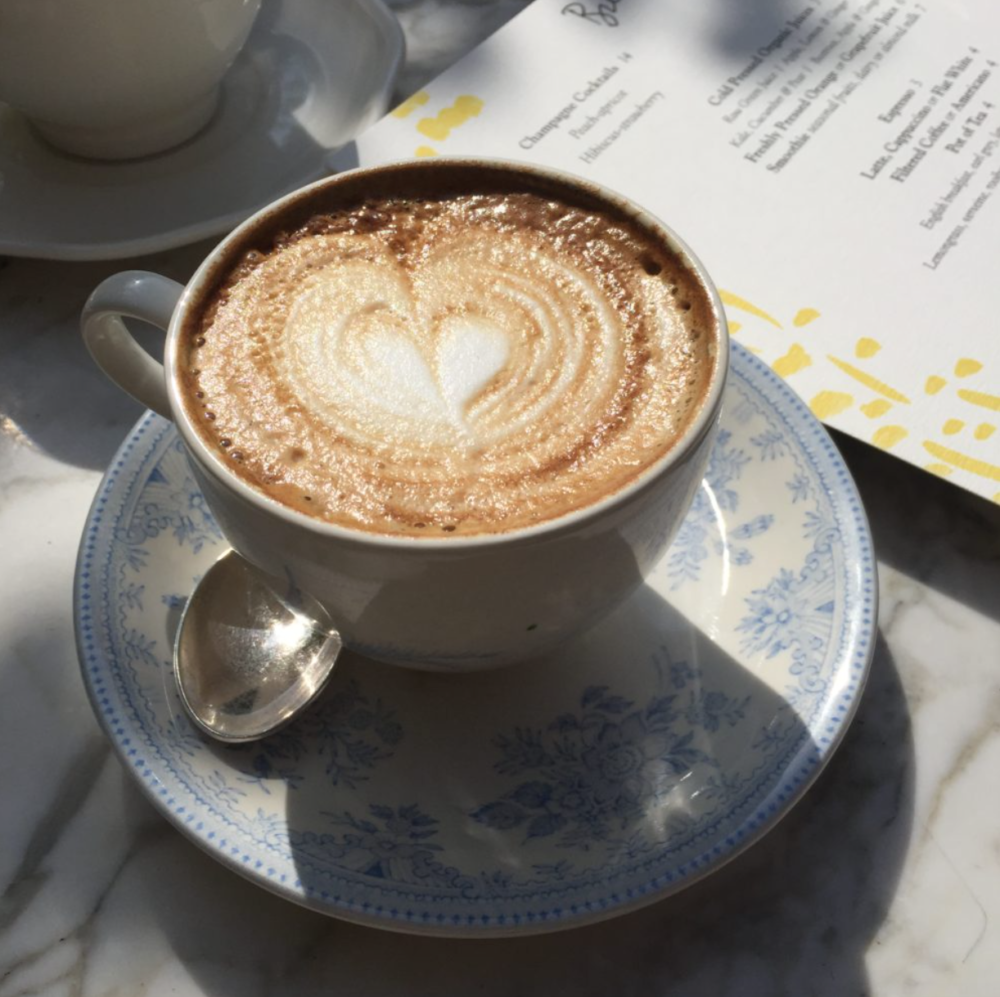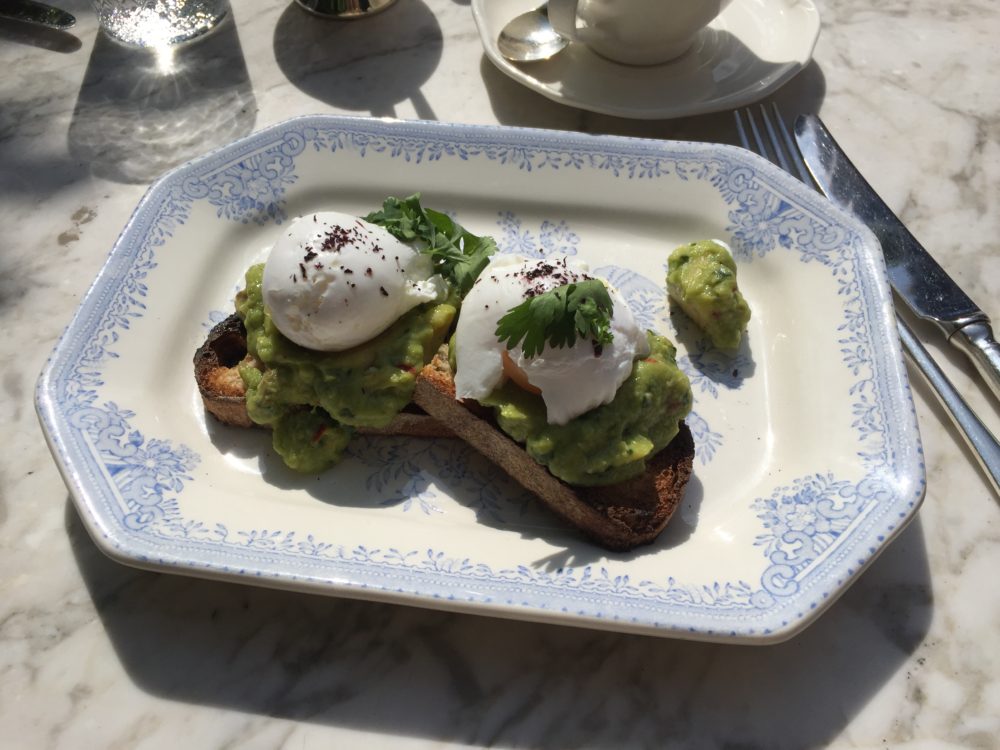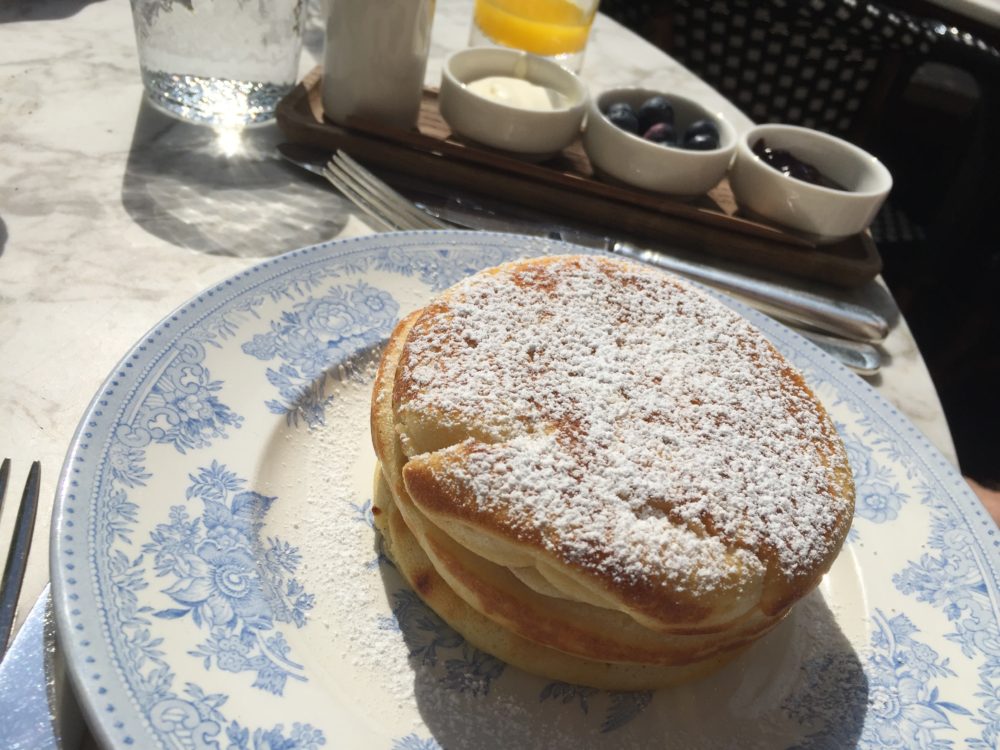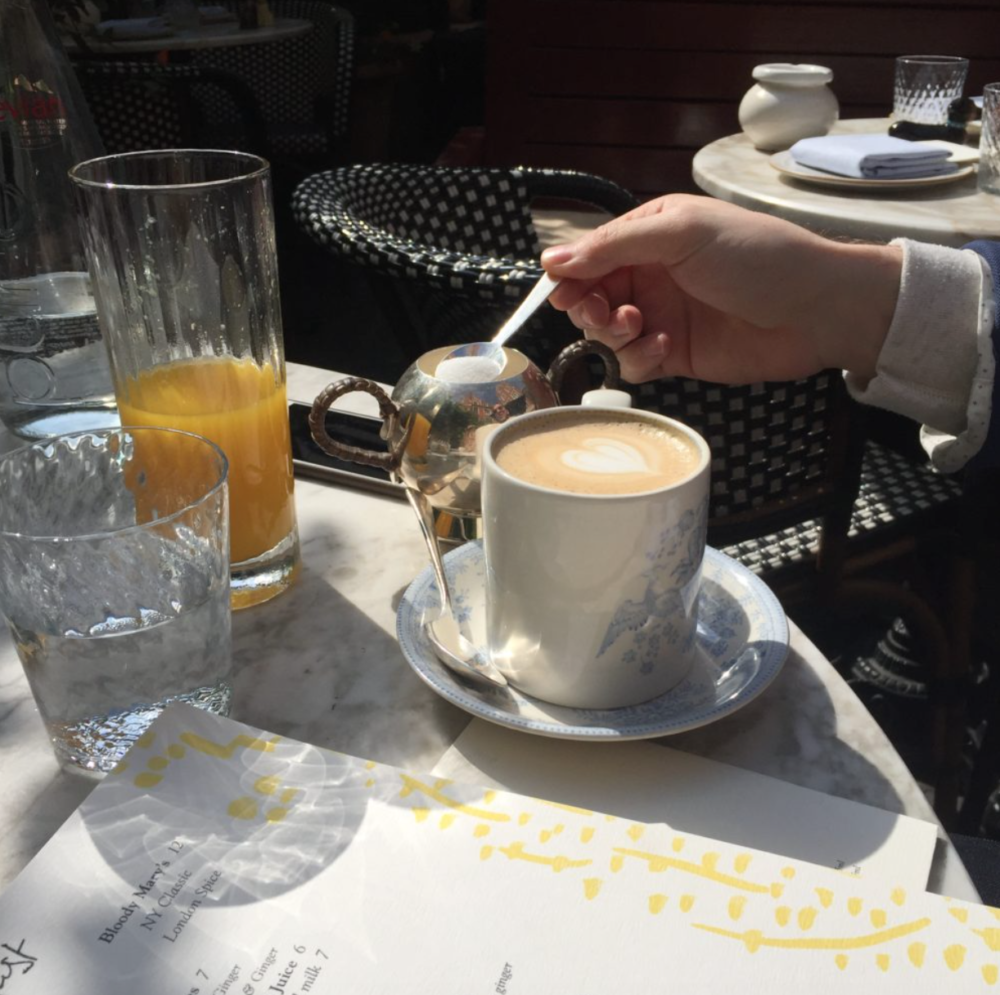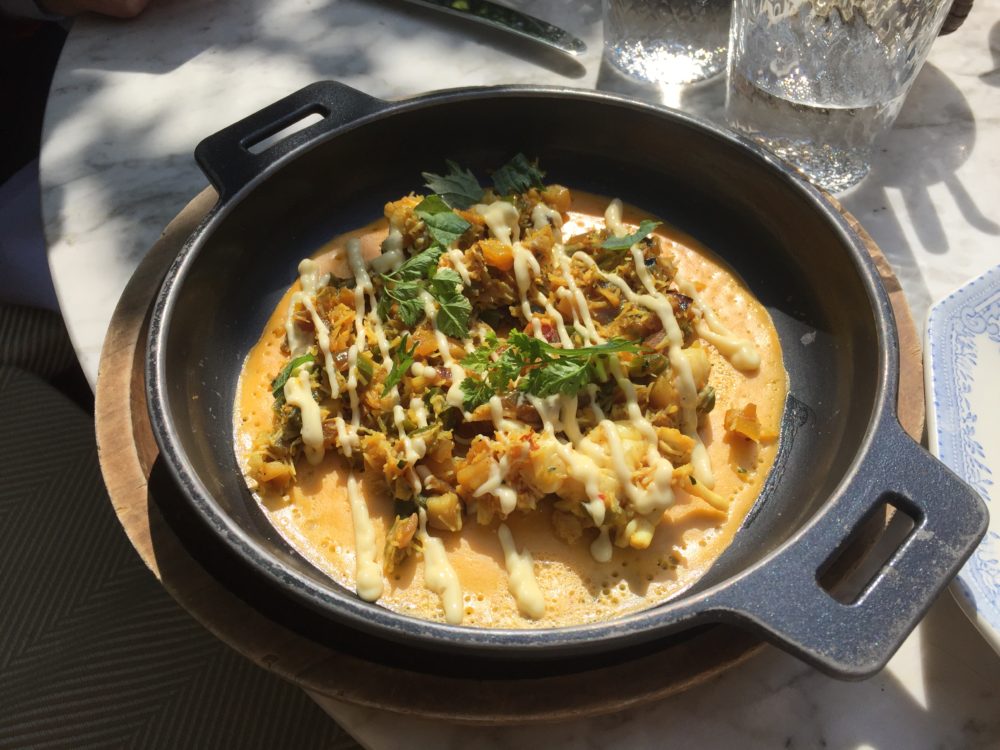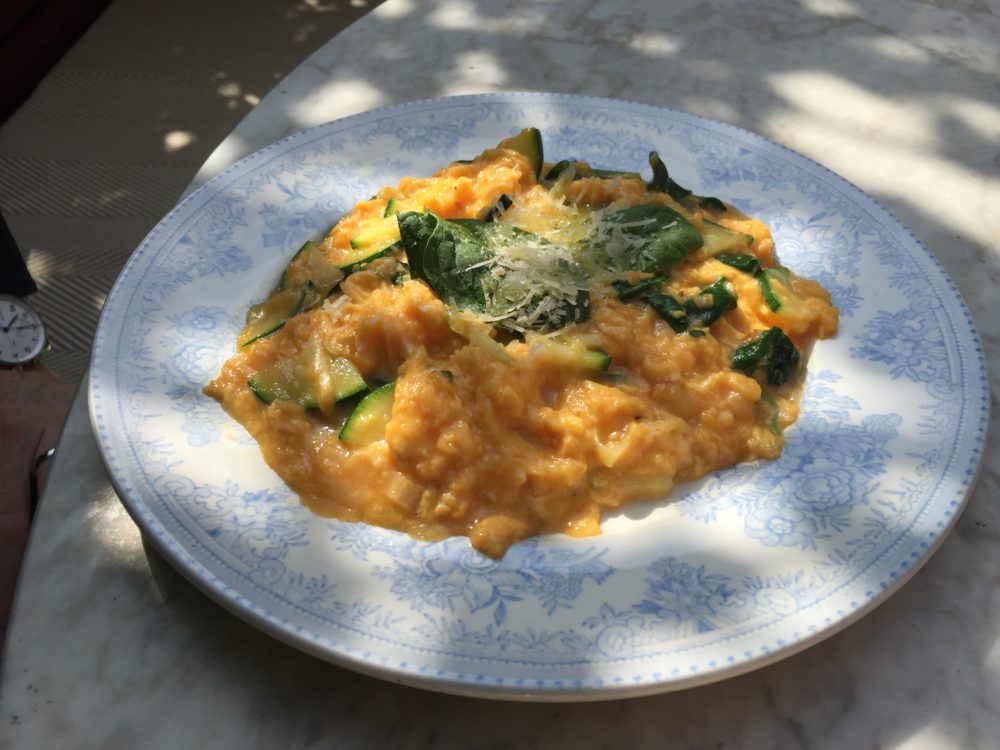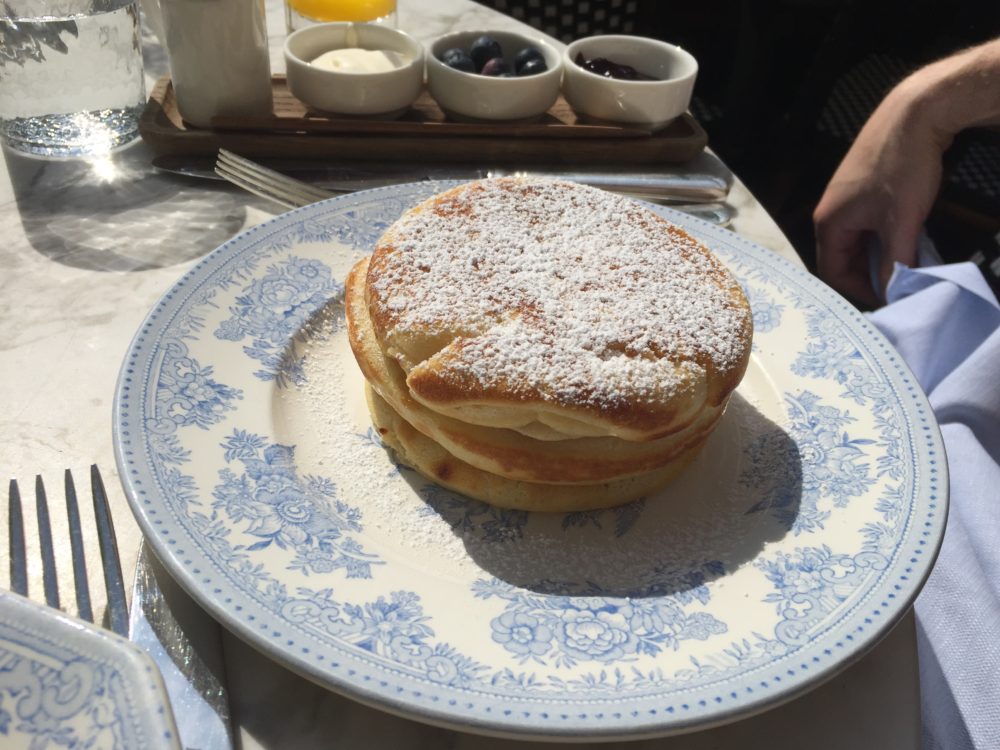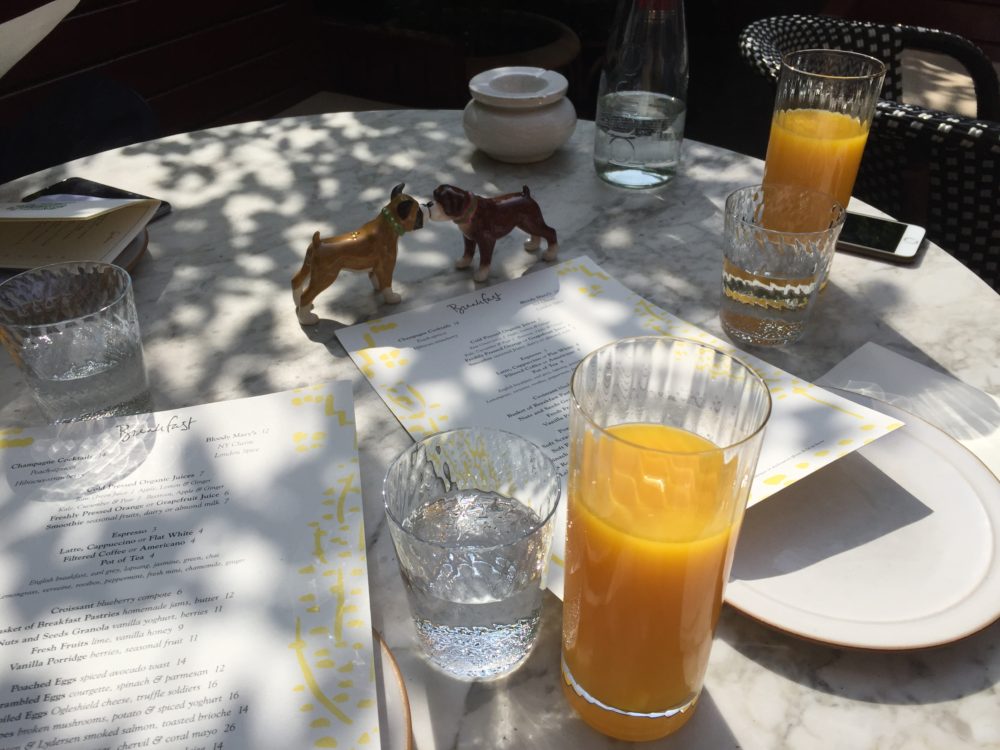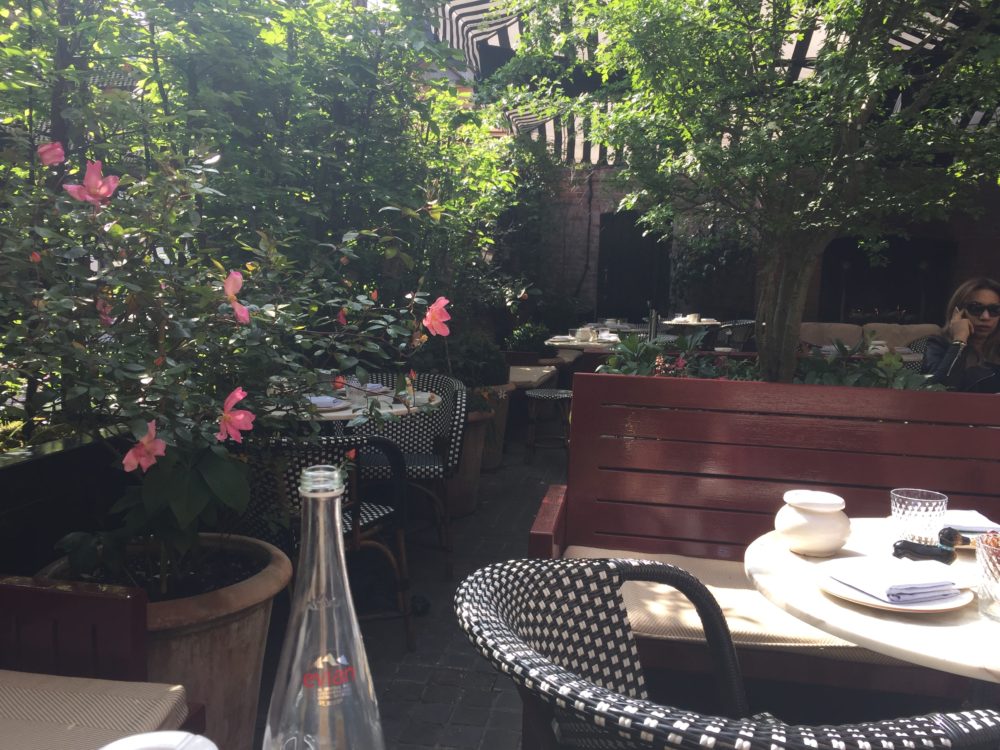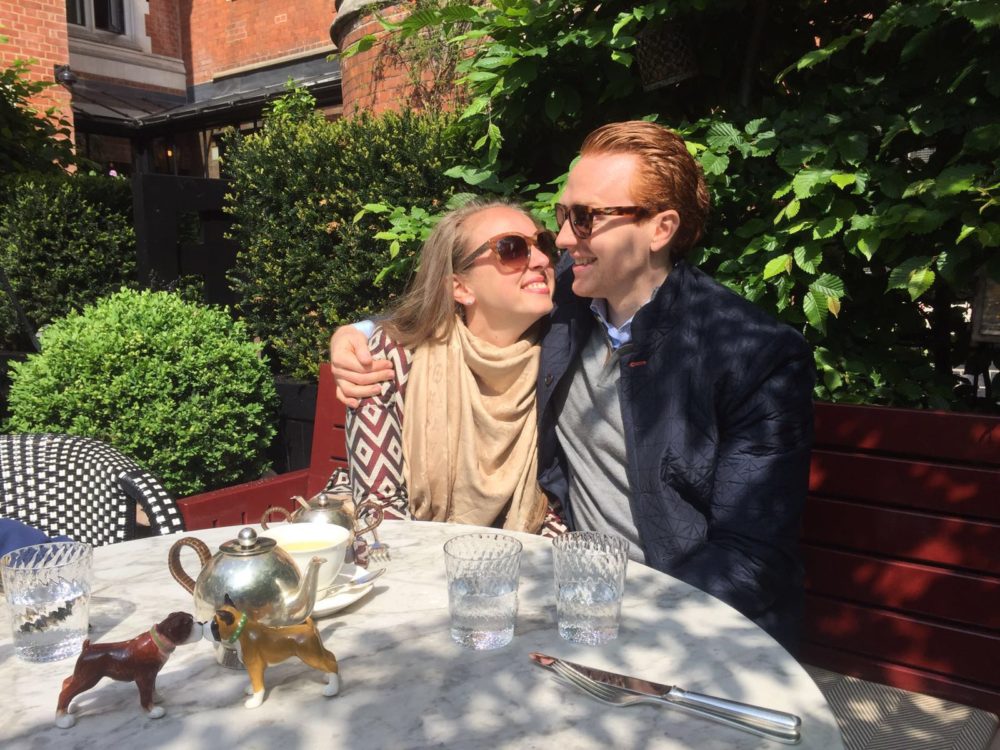 And now some selfies… This bathroom is just perfect for photos. I just love these pretty tiles and the mirrors everywhere.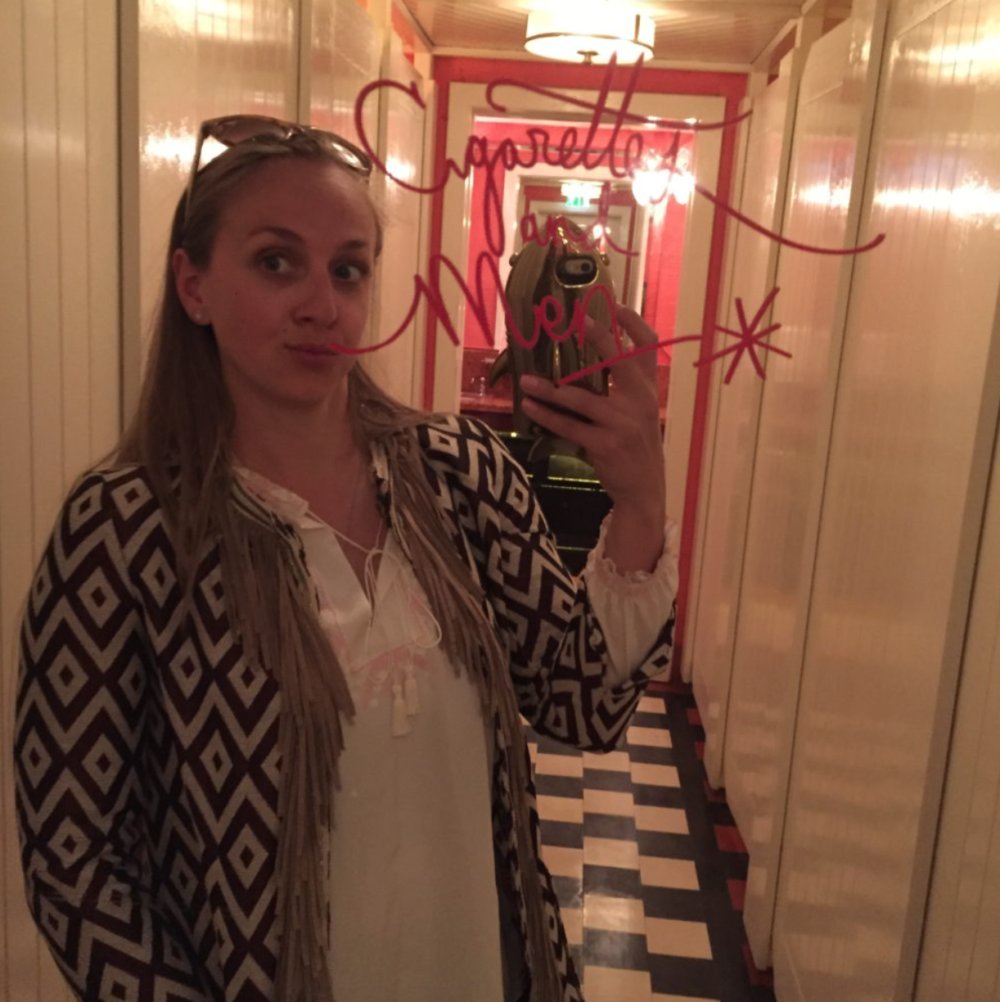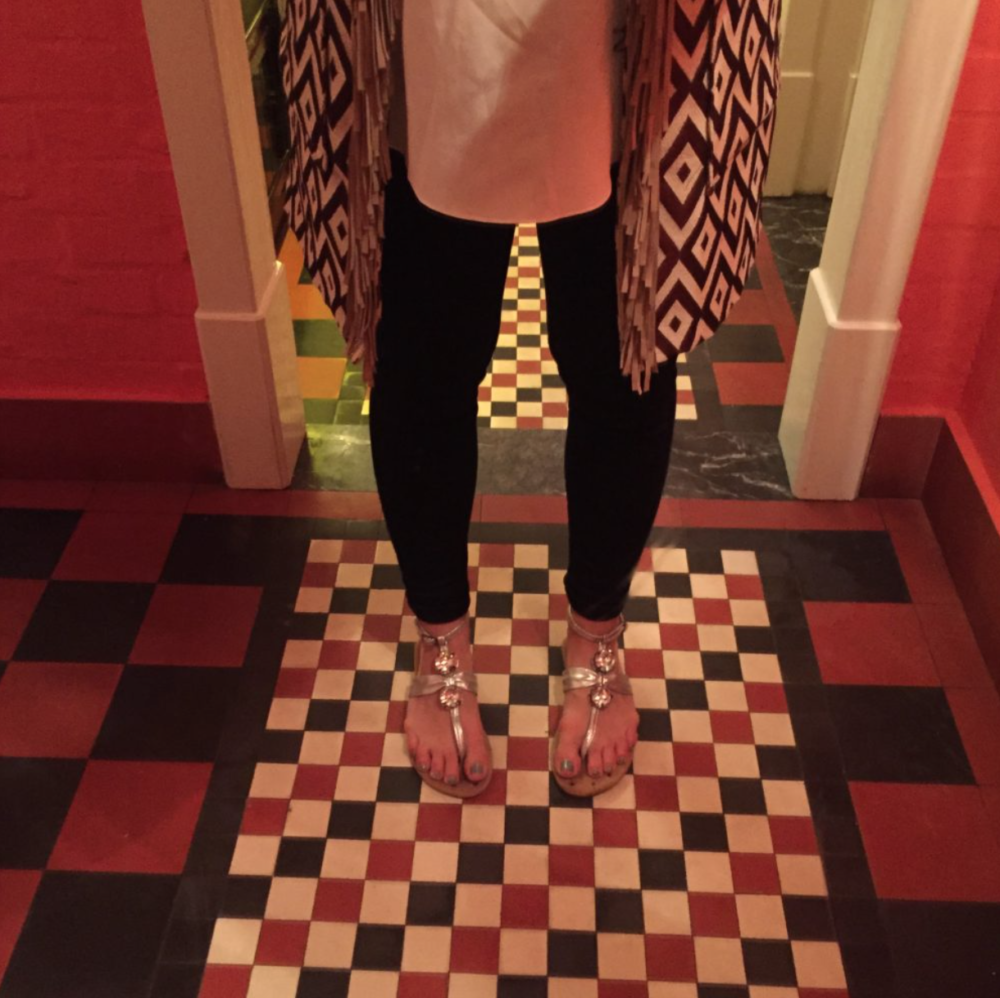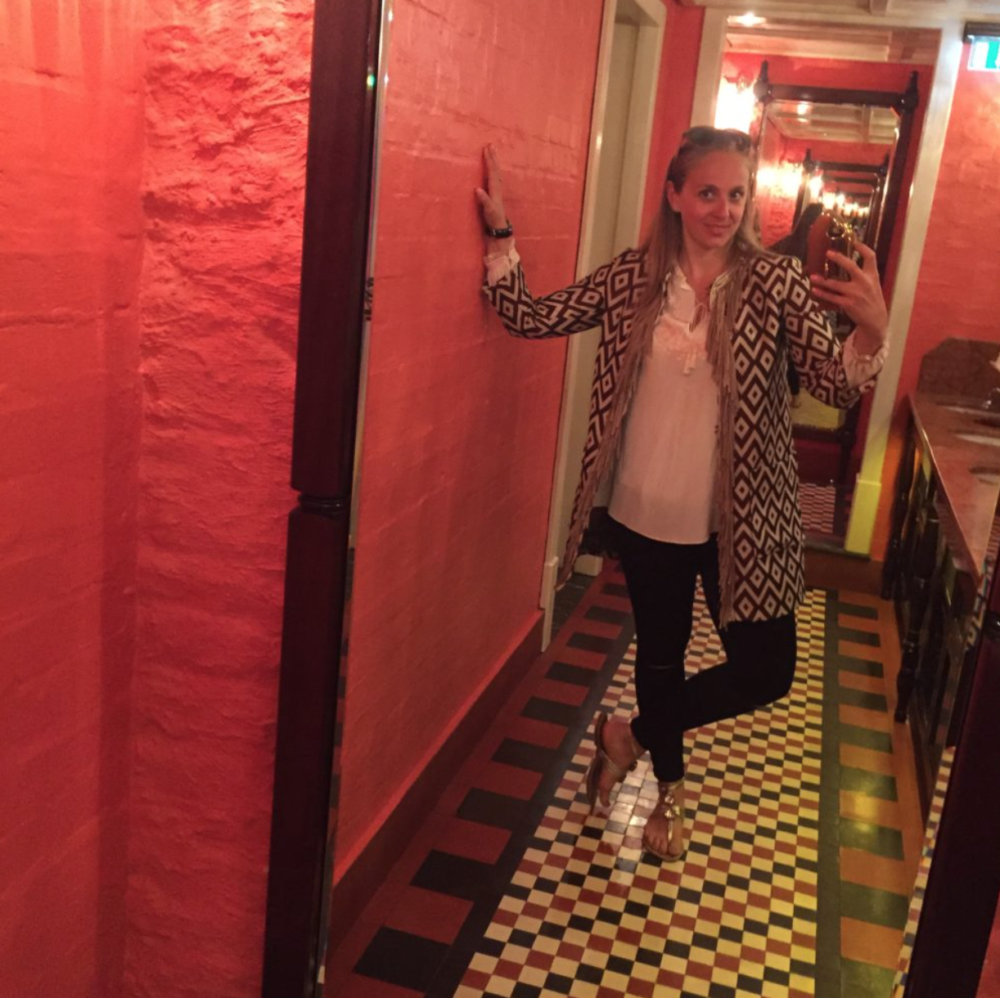 ---
Chiltern Firehouse
1 Chiltern Street
W1U 7PA Marylebone
London
---