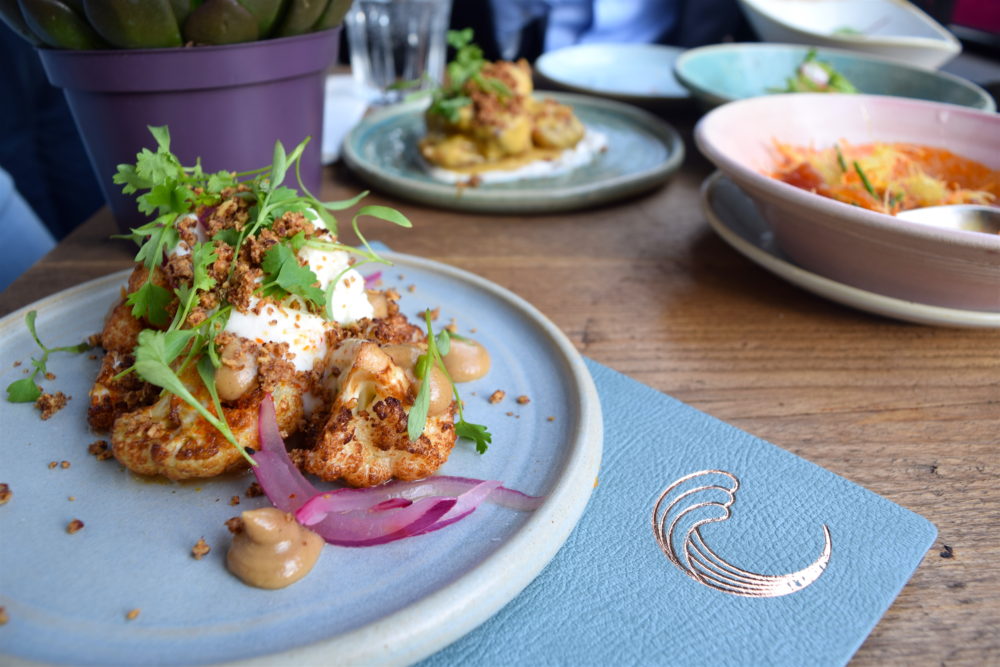 Yes another Peruvian inspired restaurant opened in London, I told you that it is popular to eat Ceviche and drink Pisco these days. Londoners go crazy for Peruvian food so after Casita Andina this new restaurant opened in the same week. (Sorry for the delay – I was on holiday in Tenerife and was busy sipping Pina Coladas. 🙂 )
Chicama is located on King's Road in Chelsea and if you ask me – Chelsea needed this new kind of vibe and cuisine. Usually the hip places open in Soho or East London – this one tried a different neighbourhood and this approach is great. I love it because it only takes me 5 minutes to get here and you will see me more often from now on. This is a promise.
Maybe you have been to Pachamama in Marylebone which has the same team behind it. ( I personally have not been there but I will try it soon…. )
But now back to Chicama. The Ceviche was amazing – in fact the Seabass Ceviche was one of the best ceviches I had so far and I had plenty. It was creamy, coconutty and so delicious that I ate the whole dish instead of sharing it with my husband ( although he is not that keen on seabass which is lucky for me. ) We also had the Salmon and the Tuna Ceviche – both dishes also outstanding. As well as the Aubergine and the cauliflower. The whipped chocolate dessert with white & pink raspberries was also a highlight. All in all – I was a very happy girl when we left this place – I would actually give it 9/10. Amazing food makes me smile and I did after eating at Chicama. The terrace is also a plus – it is very pretty and you can have a very relaxed evening outside.
---
What we ordered?
---