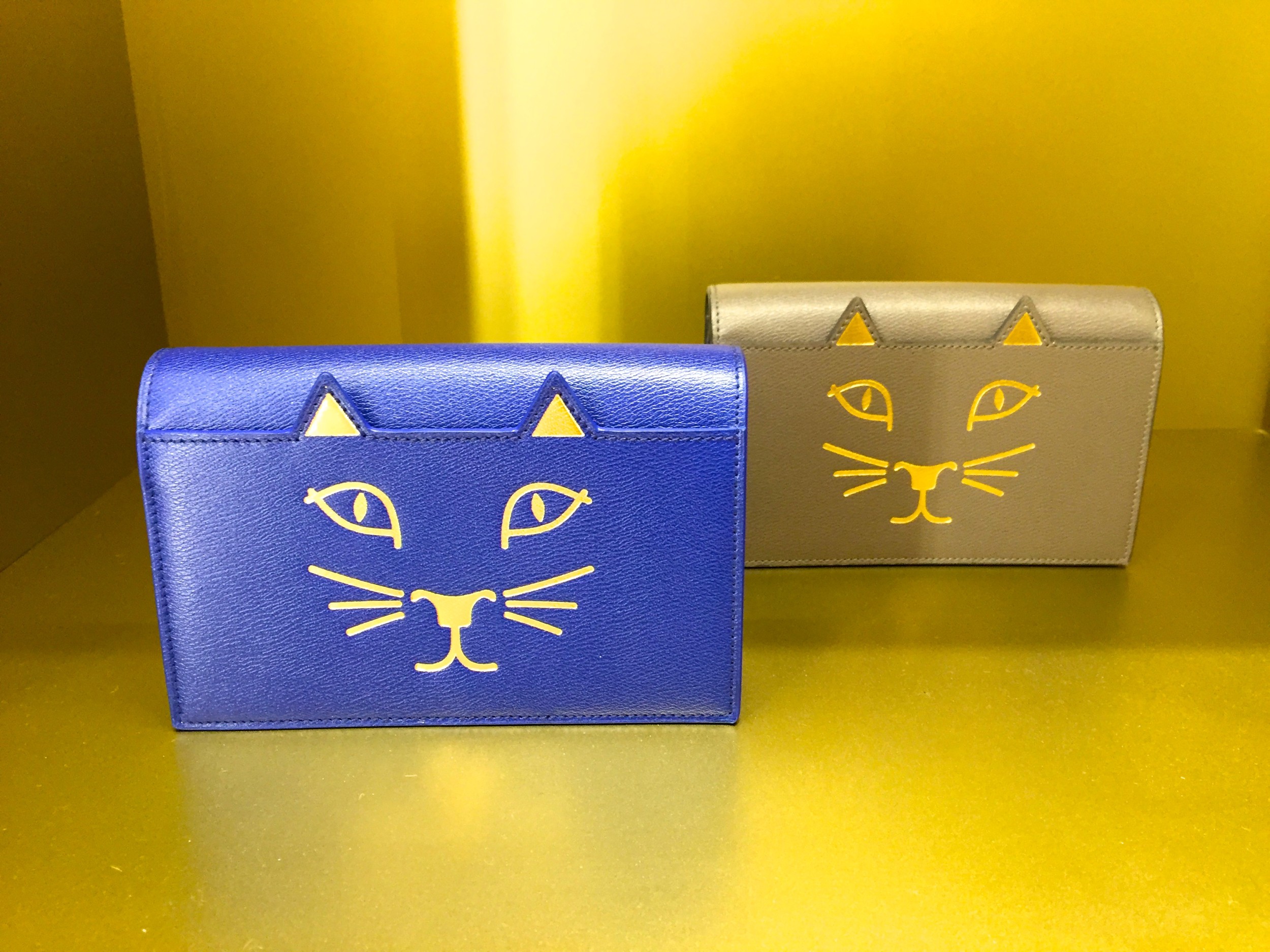 Charlotte Olympia has a new store in London on Draycott Avenue in the heart of Chelsea. Some of you will freak out and scream – at least that's what I did. Especially after I was invited to the Store Opening Event yesterday, which was lots of fun. Pimm's, Cucumber Fizz, Champagne & Ice Cream – that does sound fun right? And of course being part of this stylish fashion crowd which also amazing. Fashion Editors, Blogger, Illustrators, Friends, Family and London's most important shoppers were present. I could not take my eyes of their shoes – only Charlotte Olympia of course. Everytime I see Kitty Flats my hearts starts beating faster and I smile joyfully. I fell in love with her shoes and since I own my own pair which I bought last year I am a even bigger Charlotte Olympia Fan. (Remember I posted lots of Shoefies on Instagram showing off my Kittys – here & here for example). And I will guarantee you that these Kitty Shoefies won't be my last – many more are coming up.
You probably wonder why I love her shoes so much? Well they are creative, artistic and are simply super cute. Even if the Kittys aren't for you she also does lovely high heels with amazing details and always has an artistic twist to them. They are not only wearable – I would say they are a piece of art. Her clutches are actually collectors items and can understand why. The brand also started personalising shoes – you can choose from 51 patches and three colours of loafers and then you can get creative and design your own unique loafers. And on the sole of the shoes you'll find the famous trademark – a little gold spider's web, which is on every item in the collection.
 Finally I will show you her new Chelsea store, Bruce, the leopard and Charlotte herself. She is such a beautiful, talented woman with a great sense of humour and an amazing taste in shoes.
Meeting her in person was definitely my highlight of the Day.
---
Charlotte Olympia
114 Draycott Avenue
SW3 3AE Chelsea
London
---