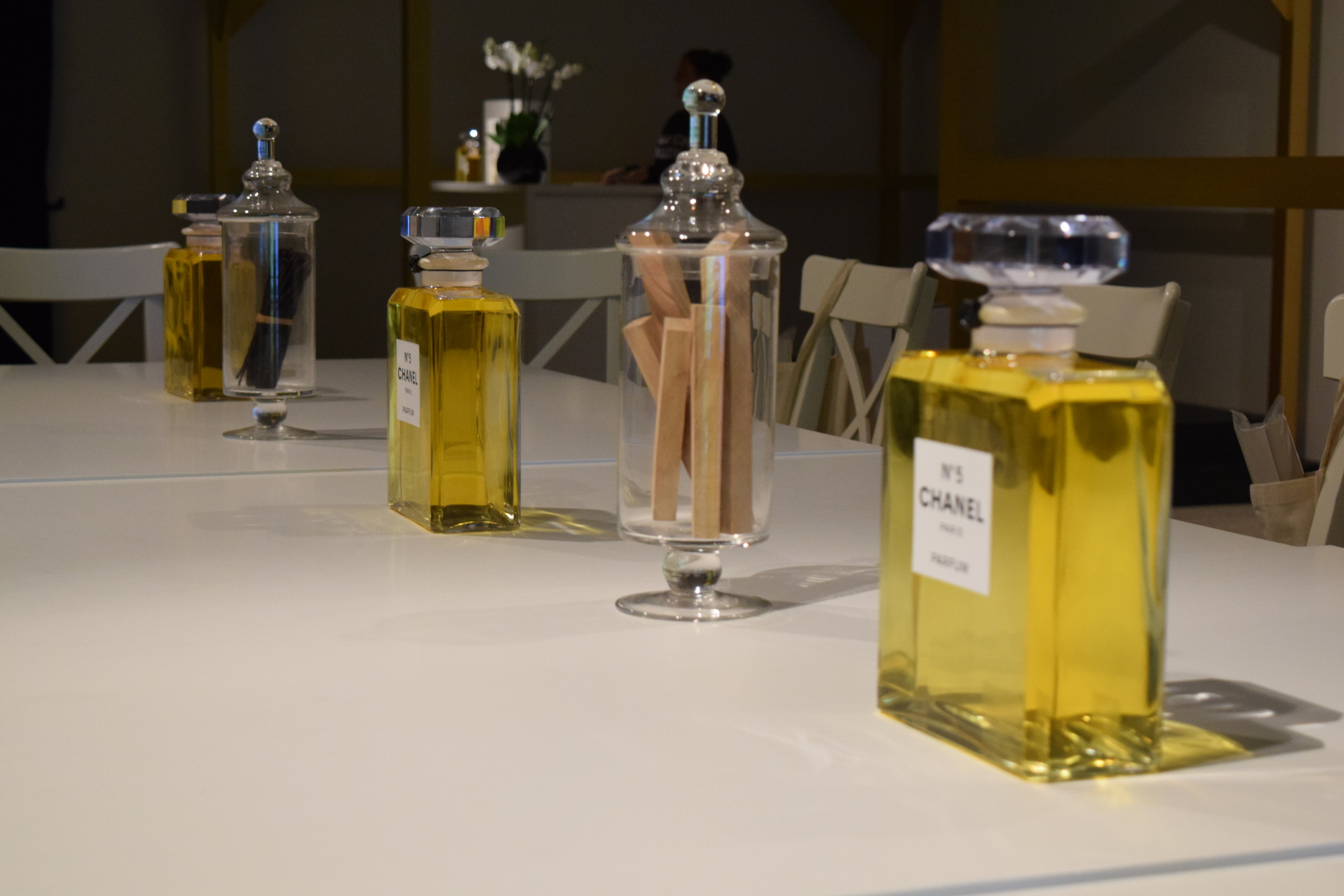 "A woman should wear parfum where-ever she would like to be kissed" Coco Chanel
Lilies, Sandalwood, Rose, Tonka Beans, Ylang Ylang, Orange Blossom and Yasmin are ingredients of the famous Chanel No.5 parfum by Coco Chanel. Chanel No.5 consists of 80 different ingredients which have been composed by Ernest Beaux – a french parfumeur from Grasse. He invented the composition in 1921 and presented 10 different parfum samples to Coco Chanel. She chose the 5th sample that Ernest Beaux presented to her and she believed that it is her lucky number – Chanel No.5 was born and in hindsight, Coco Chanel was right to select it. It was also the first parfum which was launched by a fashion designer and also was named after her.
No.5 is still the best selling and most famous parfum in the world resisting the whims of fashion and the passage of time. Coco Chanel had found a formula of the feminine eternal and she also created her legacy with this fragrance. Women of all ages and from across the globe wear this parfum and do not intend to stop. In 2008, No.5 got a relaunch with Jacques Polges' new composition of Chanel No.5.
The bottle has not changed dramatically – it is still the same diamond design like in the twenties when No.5 was launched for the first time. When you look at the bottle from above, you notice the diamond shape but Mademoiselle Chanel also thought about the rectangular shape of Place Vendome when she designed the bottle. No other parfum could survive for so long without changing the design or the scent. No.5 became in icon – the bottle was featured in the MOMA – Museum of Modern Art in New York and Andy Warhol used the bottle in his pop art pieces. But it doesn't end there – The hype was growing when Marilyn Monroe said that she only wears a few drops of No.5 when going to bed. Cathrine Deneuve was the second face of Chanel No.5 – besides Coco Chanel herself. Many famous women were testimonials for the parfum. But even a man represented the fragrance that is known to be the most feminine scent of the parfum world – Brad Pitt.
We also watched a short film called "For the first time" about Chanel No.5 which is available here.
This workshop was part of the Mademoiselle Privé exhibition at the Saatchi Gallery. I was so lucky that I got into the olfactive Chanel No. 5 Parfum workshop. It was such a lovely workshop with lots of interesting facts, figures and nice ladies. I enjoyed it a lot. Thanks Chanel for having us and thanks for the lovely goodie bag with the Parfum in it. I wear No.5 day and night since the workshop – You could say I am addicted to the smell.
Wan to freshen up your memory how the Mademoiselle Chanel Exhibition looked like – just click here.