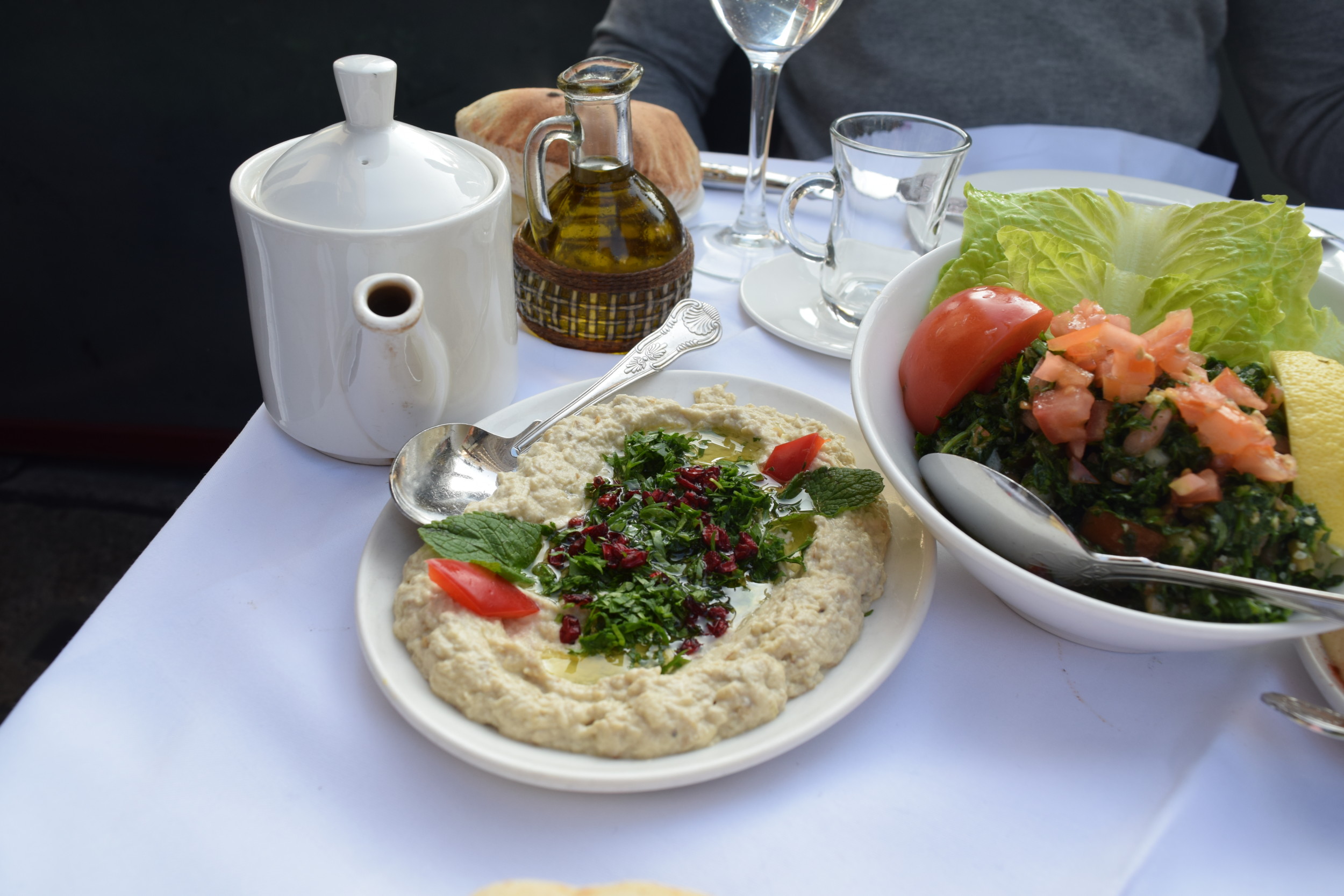 "Ishbilia" is the name of this Lebanese restaurant and if you ever come to London and want authentic arabic food – this is where you should go. My friends and family will be like – not again. We take each and every one of our visitors here – it is our all time favourite restaurant and even though I did a post about them before – I had the feeling that I should update the post and show you what we nowadays like to eat at Ishbilia. I am not lying when I say that we have tried every single dish on this menu and I can tell you it is big and long. But still, we managed to eat our way through the menu and in this post I am presenting our favourite dishes at Ishbilia.
Actually we have tried several other Lebanese places in London and all over the world in fact and still think that this is our first choice. We go there every week at least once. Every waiter knows us and we just feel at home when we eat there. The Lebanese are so friendly and welcoming as well as great hosts. We always get a salad with feta, arugula and tomatoes on the house as well as a fruit plate, a plate full of sweets, a veggie basket and the freshly baked bread – every time. These items are a meal in their own right. In no other restaurant I feel as valued as a customer like at Ishbilia. They really spoil their customers. We just love that place and we are so happy we found Ishbilia, thanks to our friend Ziad who took us there many years ago. We cannot thank him enough – since then we are regulars at Ishbilia and still cannot get enough of their mezze. Mezze are lebenese starters that you share and just put on the table so that everyone can help themselves.
Most of the time we just order a few mezze and thats plenty for us. Things we just cannot live without are hummous, taboule, halloumi and moutabal – these four mezze are always on our table and then we mostly just choose two more mezze and we are done. So if you also like to eat many small starters that you share with your friends – this is the right place for you. And I can guarantee you that you will never find better Lebanese food anywhere else in London.
---
Ishbilia
8-9 William Street
SW1X 9HL Knightsbridge
London
---