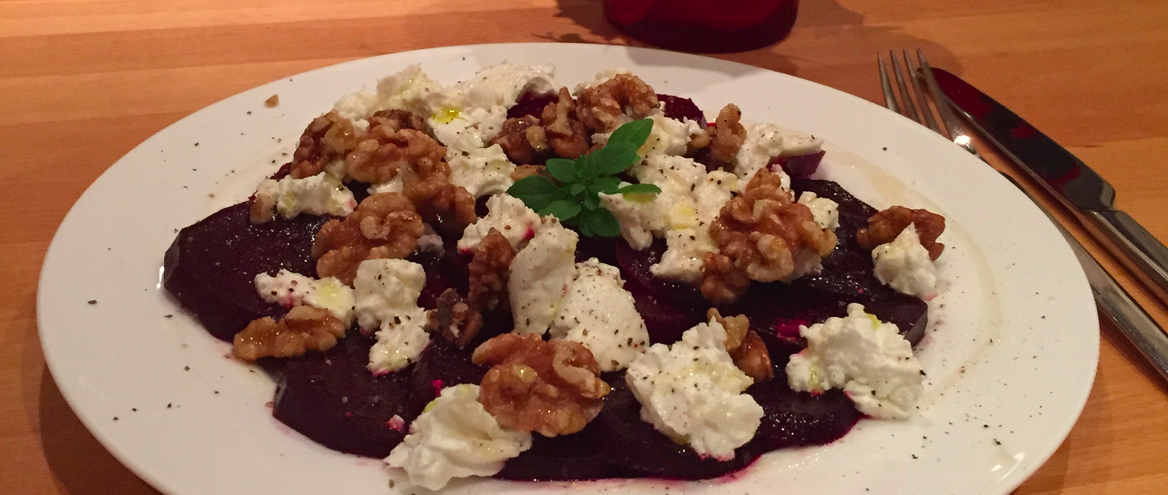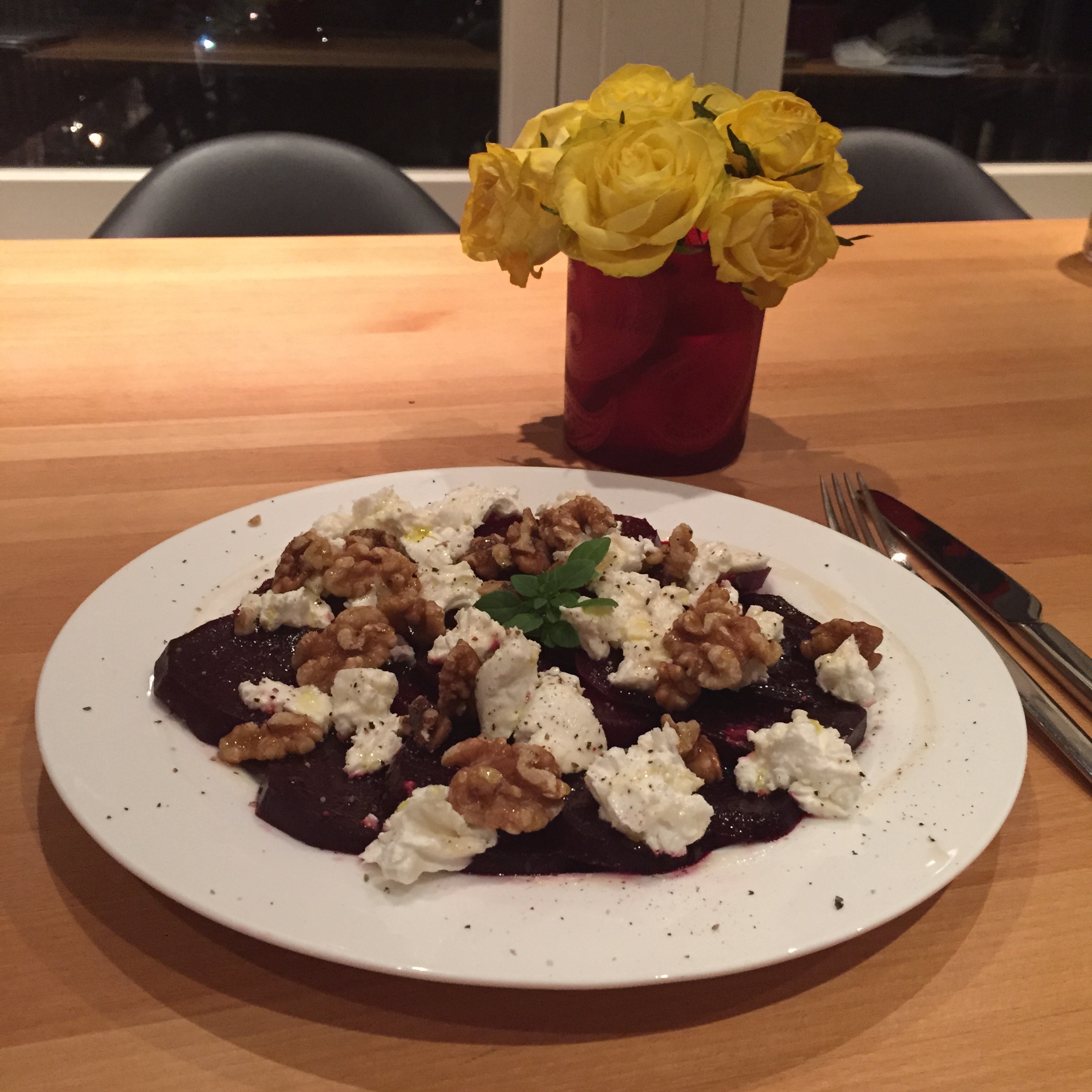 Hmmm when I look at this dish I really want to eat it now. You need to like Beetroot first of all but when you do this dish will be your favourite for sure. And also a good thing is that the dish is vegetarian. So one more recipe for the meat free week.
My boyfriend hates beetroots so I only eat it when he is away on a business trip or I'll eat it at restaurants. Beetroot is so healthy and good for you and I also love the color. I put it into my smoothies as well because they turn bright Pink and add a great taste to the smoothies. But now back to this lovely and simple dish. My Beetroot & Goat's Cheese Salad with Walnuts is well balanced and is just perfect together.
Ingredients
Beetroot
Walnuts
Goats Cheese
Olive Oil
Balsamic Vinegar
Honey
Salt
Pepper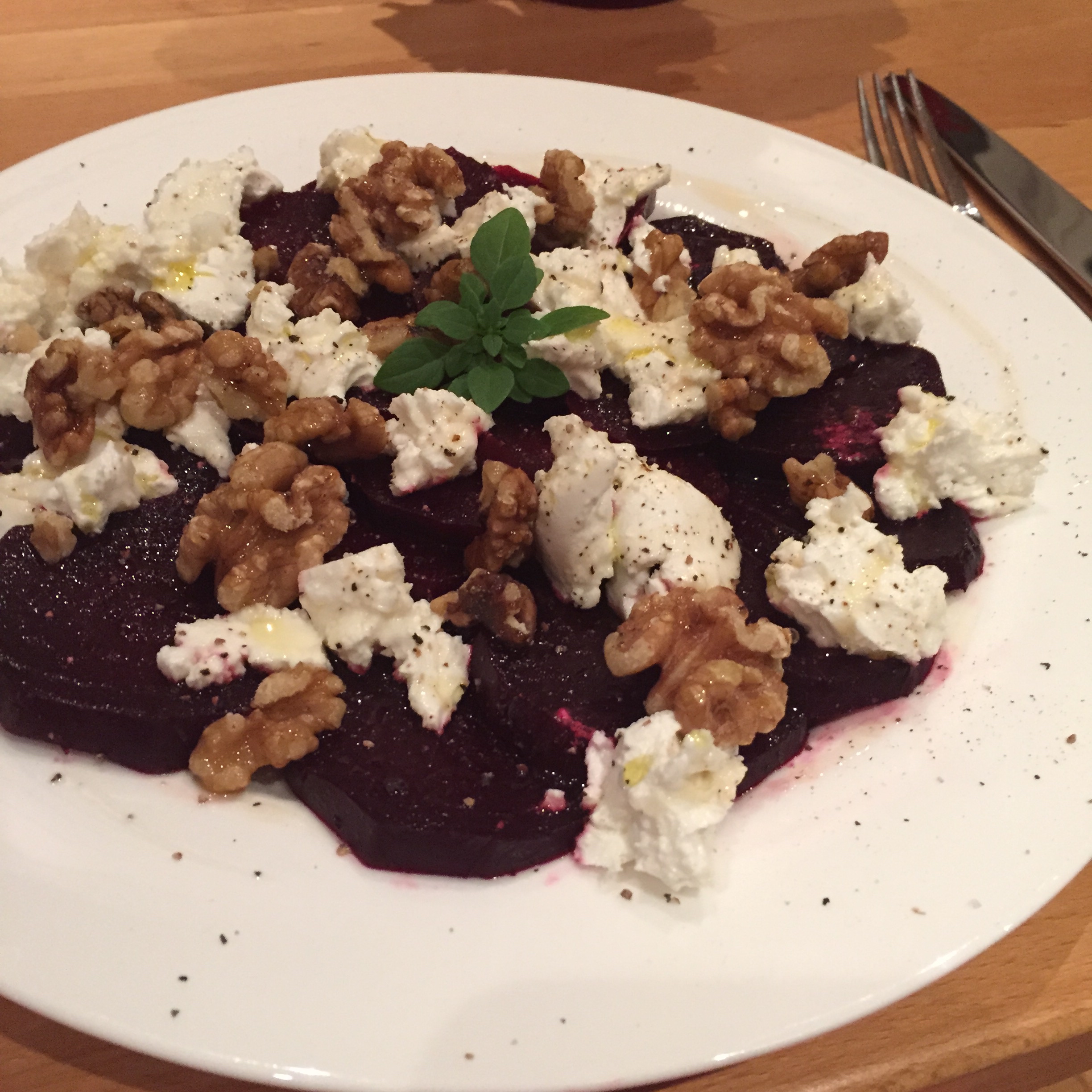 How to prepare it?
First cook the beets in water. You can peel them first and then boil until they are soft. Depending on the size it will take up to 30 min. You could buy the already cooked ones but they tend to be overcooked. But it is your choice. When they are cooled slice them up and put them on a plate like carpaccio. Afterwards crumble the goat's cheese over the beets, place the walnuts on the plate as well. And then drizzle the dressing on and place some basil leaves in the center. Isn't that simple?
Enjoy your vegetarian healthy salad.