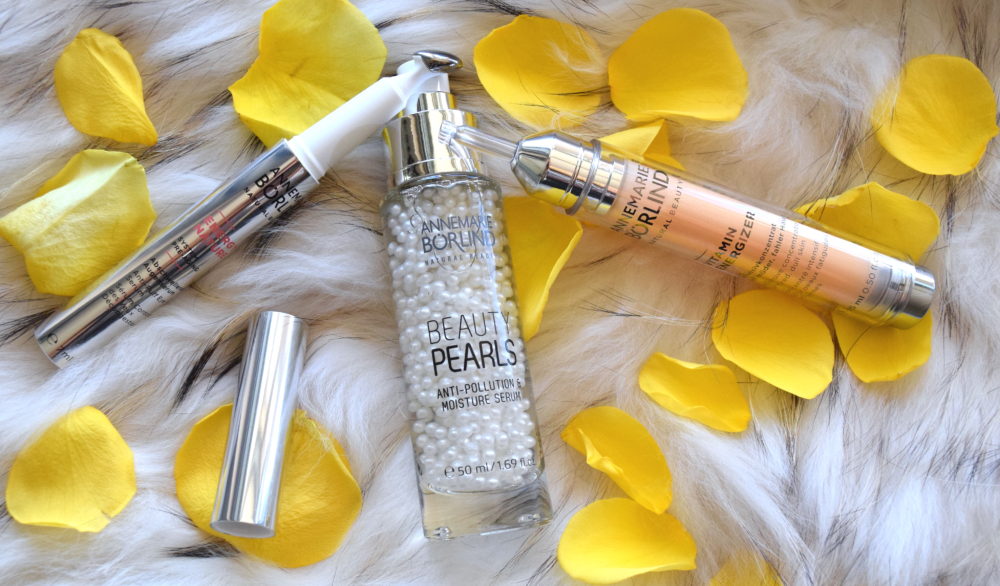 My birthday is coming up soon and again I will be one year older. My skin doesn't get any younger and I only want to put on the best products that I can find. I am really picky when it comes to Beauty therefore I only use natural and organic products with no chemicals added. I'd already heard of the brilliant products from Modere, then when Annemarie Boerlind came to my attention my skin screamed: TRY ME….
And again I am not in my twenties anymore, my skin needs good quality products that give me the moisture I need and give me energy and a glow. That's what I want from beauty creams so let's find out if they accomplish what they promise.
What I tested?
---
BEAUTY PEARLS – Anti Pollution & Moisture Serum
( very much needed in the polluted London Air )
treatment for dehydrated skin
protects the skin against harmful environmental influences
---
VITAMINE ENERGISER – for tired and dull skin
( Who isn't tired on a monday morning )
A beauty shot for more radiance and freshness
contains Super Food Berries like goji, acai and sea buckthorn
VEGAN
---
ENERGY NATURE – anti-puff eye serum
optically softening the skin around the eyes
reduces dark circles ( A MUST since everyone has them )
gives a fresh and awake radiance
VEGAN
---
Scroll all the way down for my first Resumé….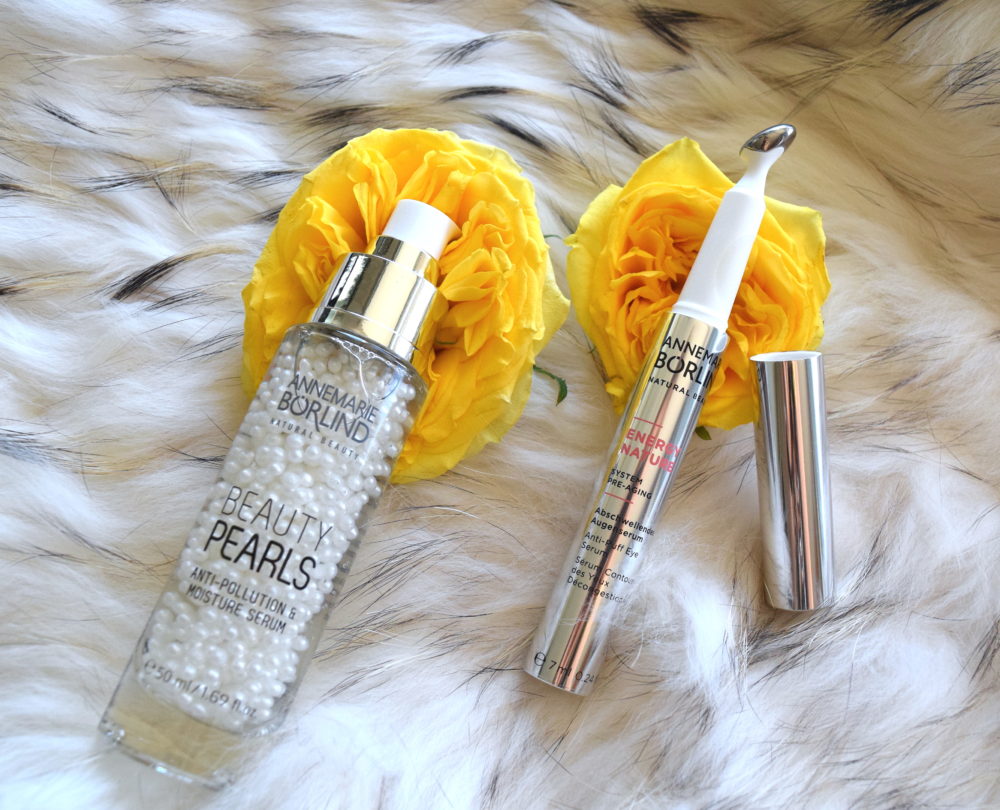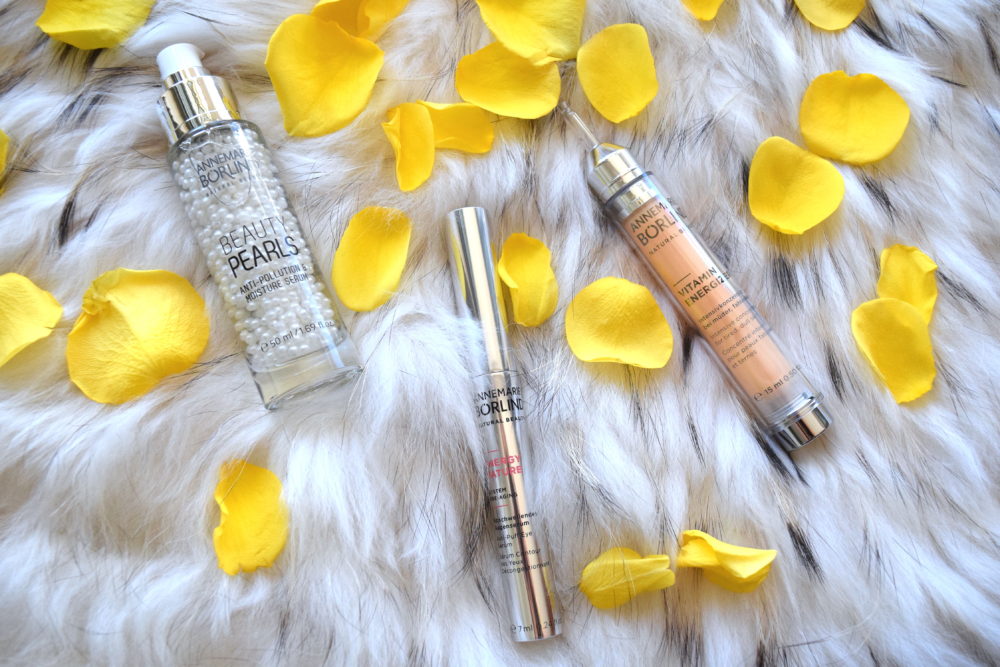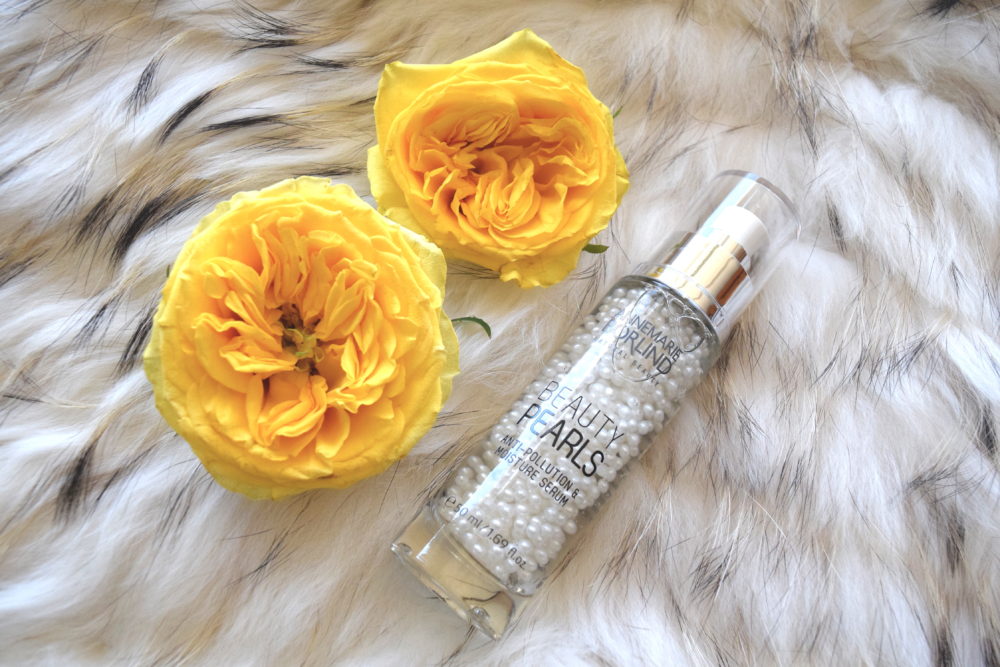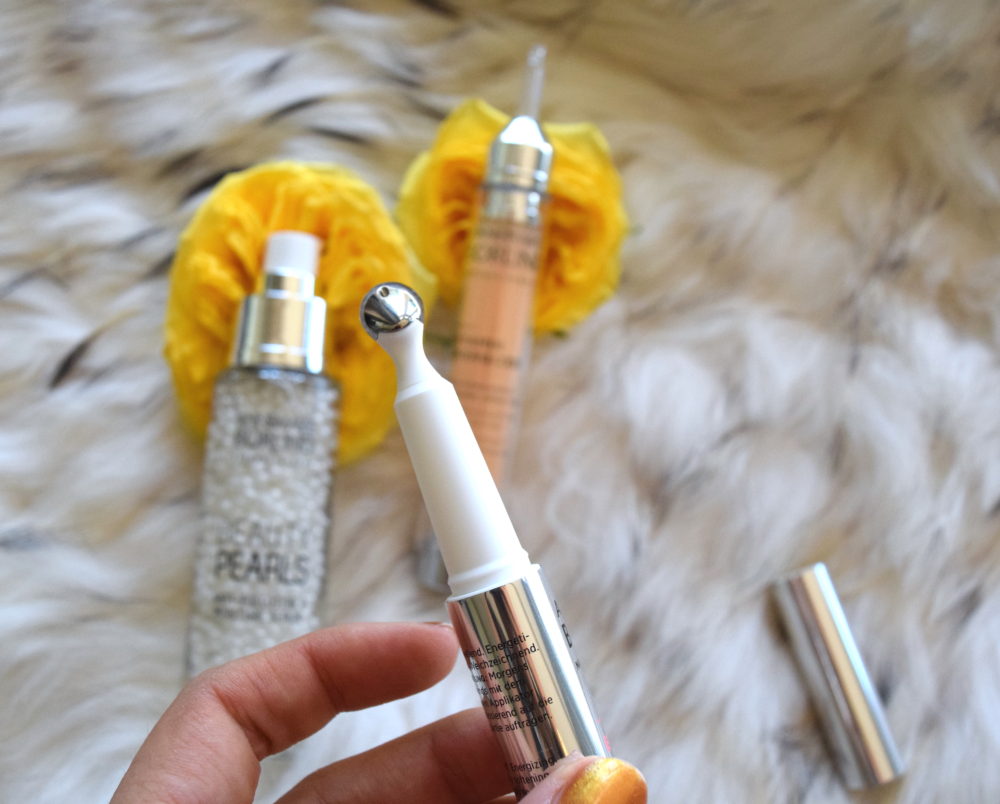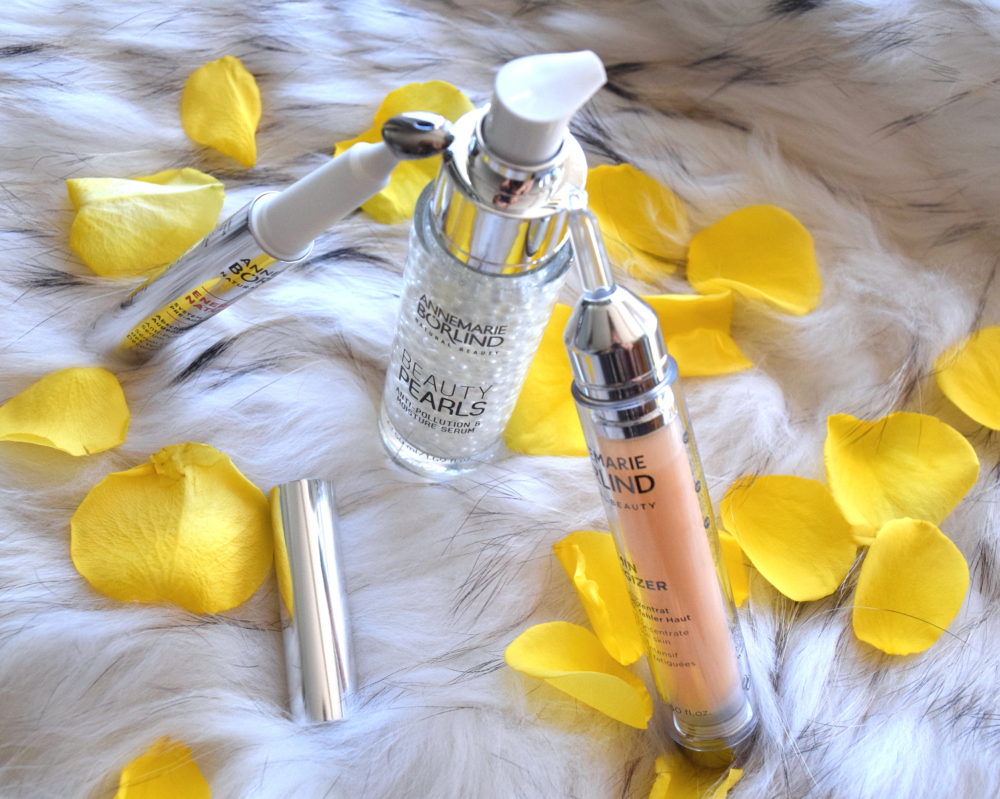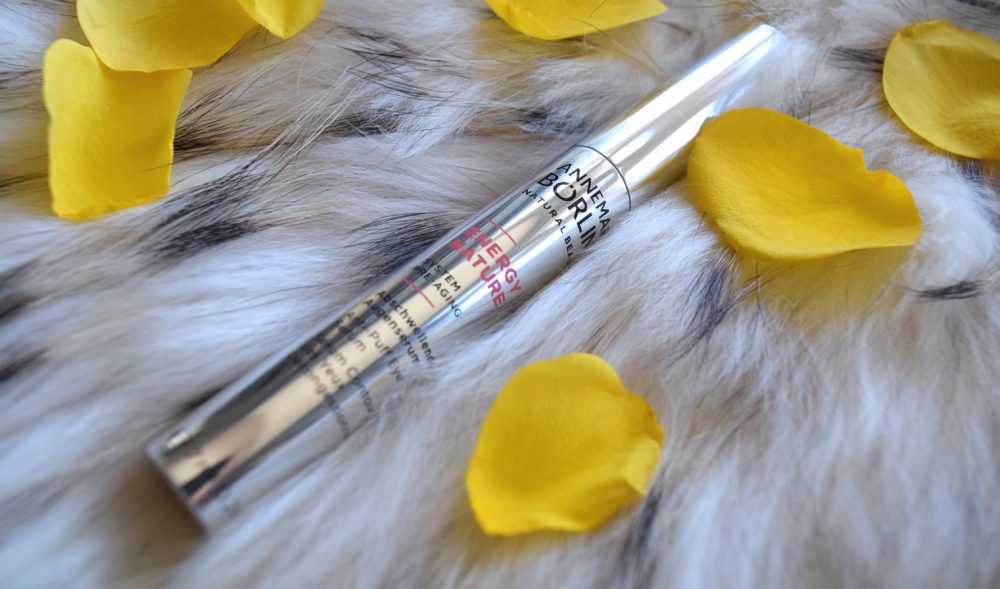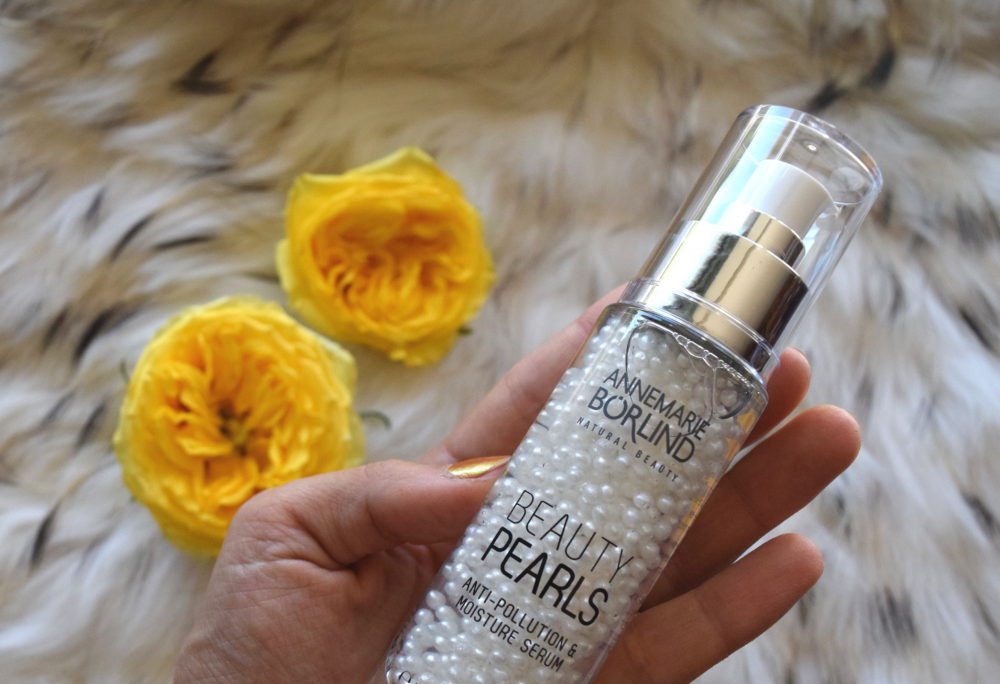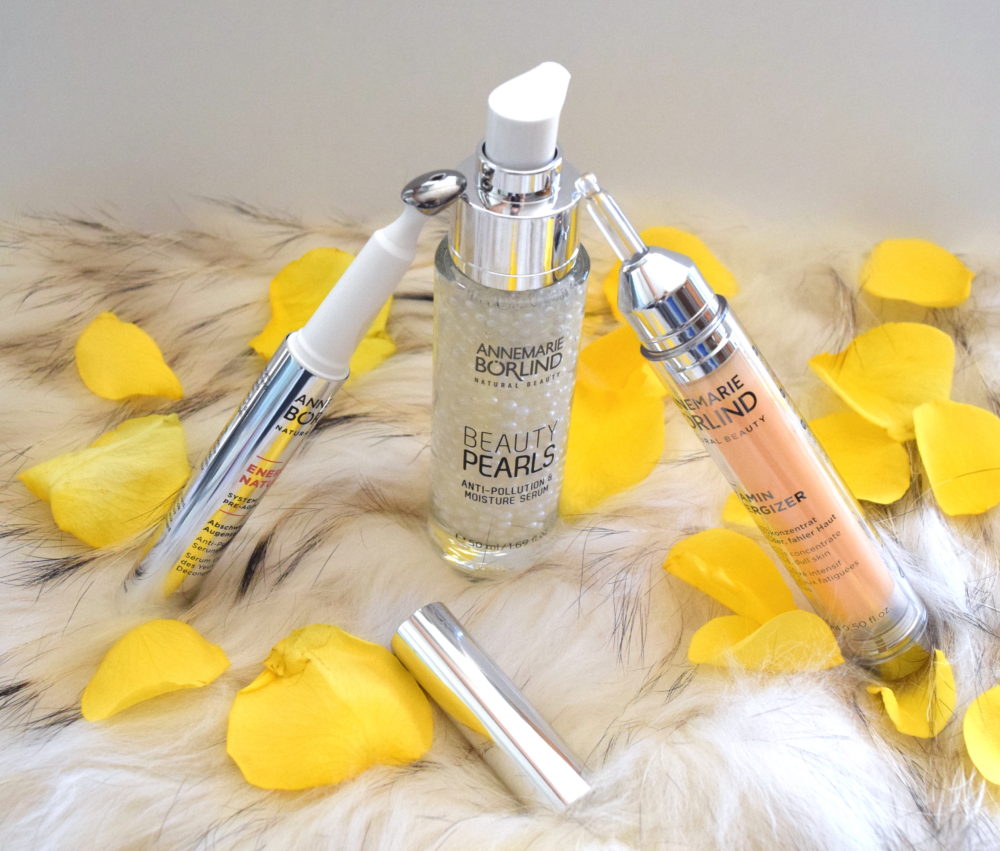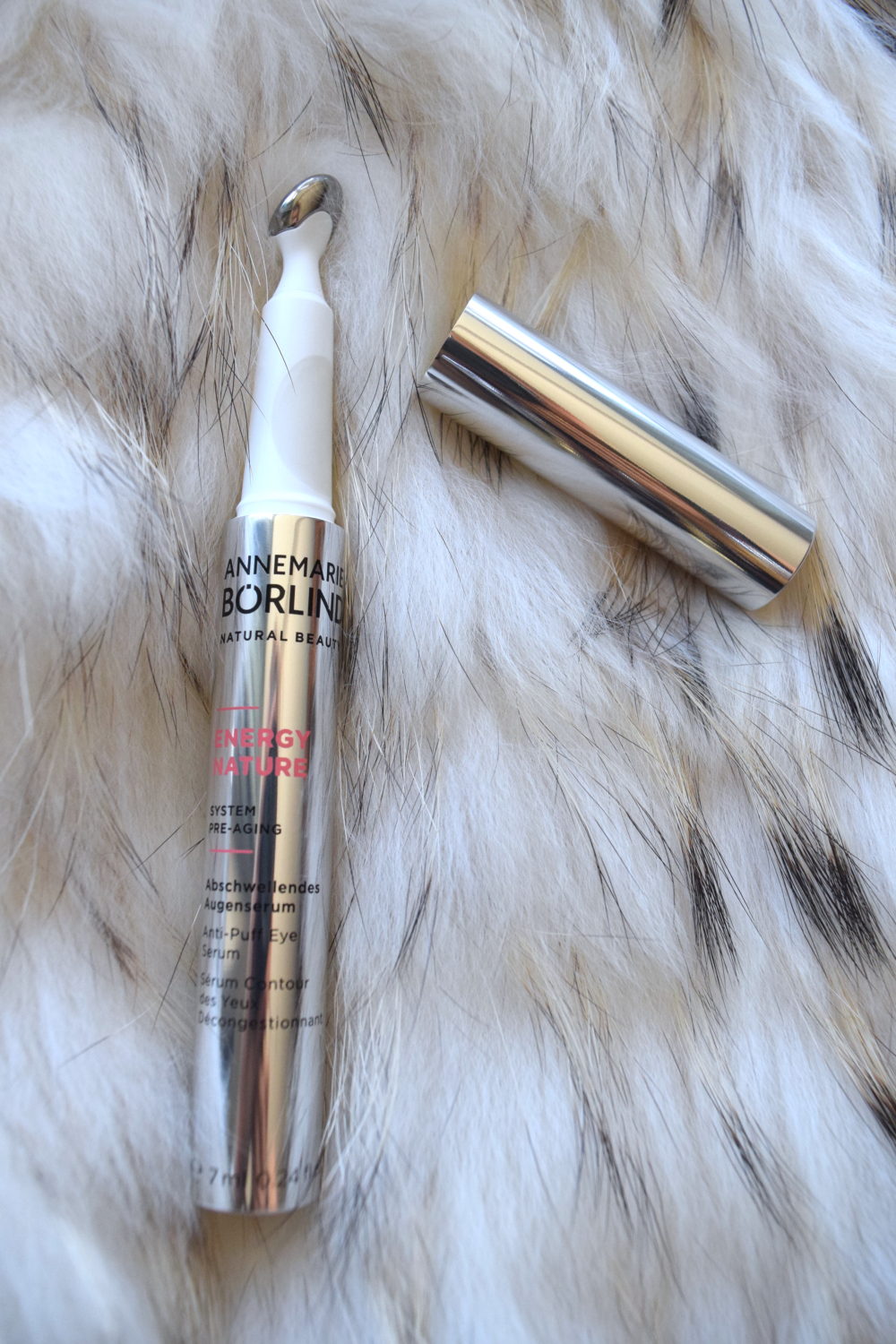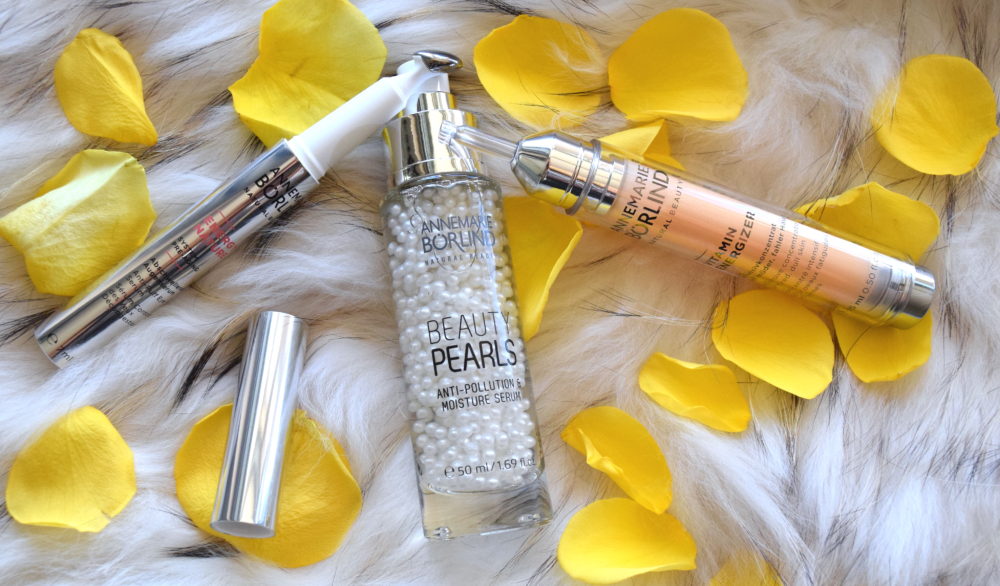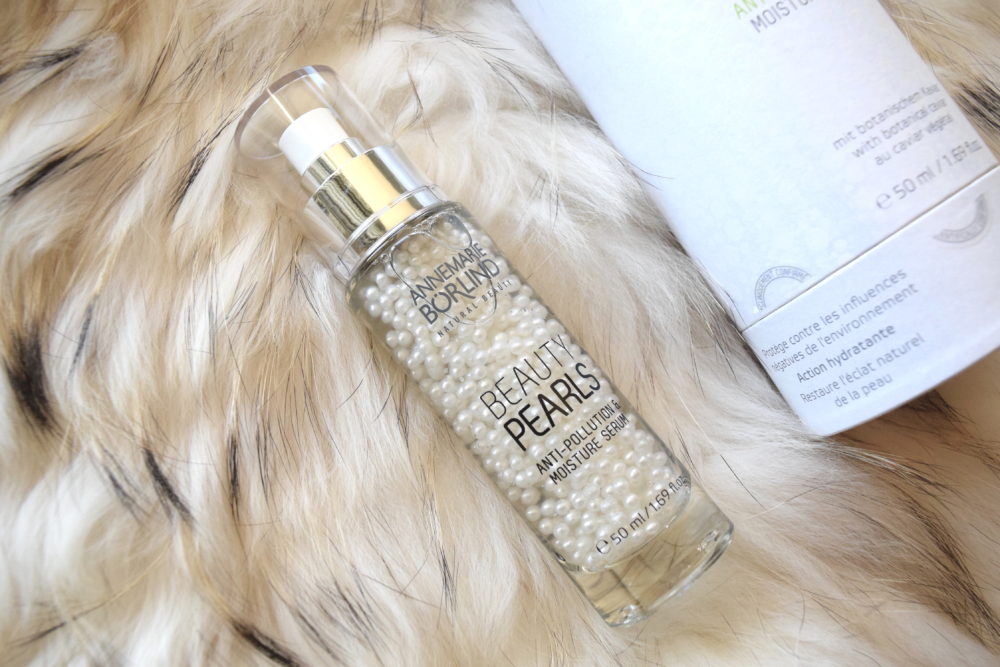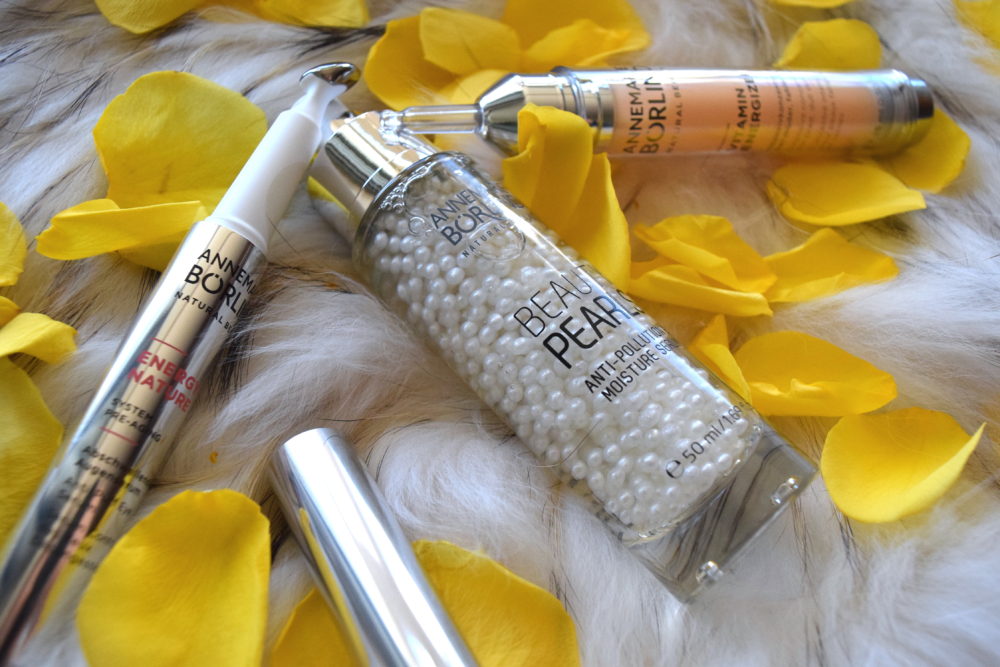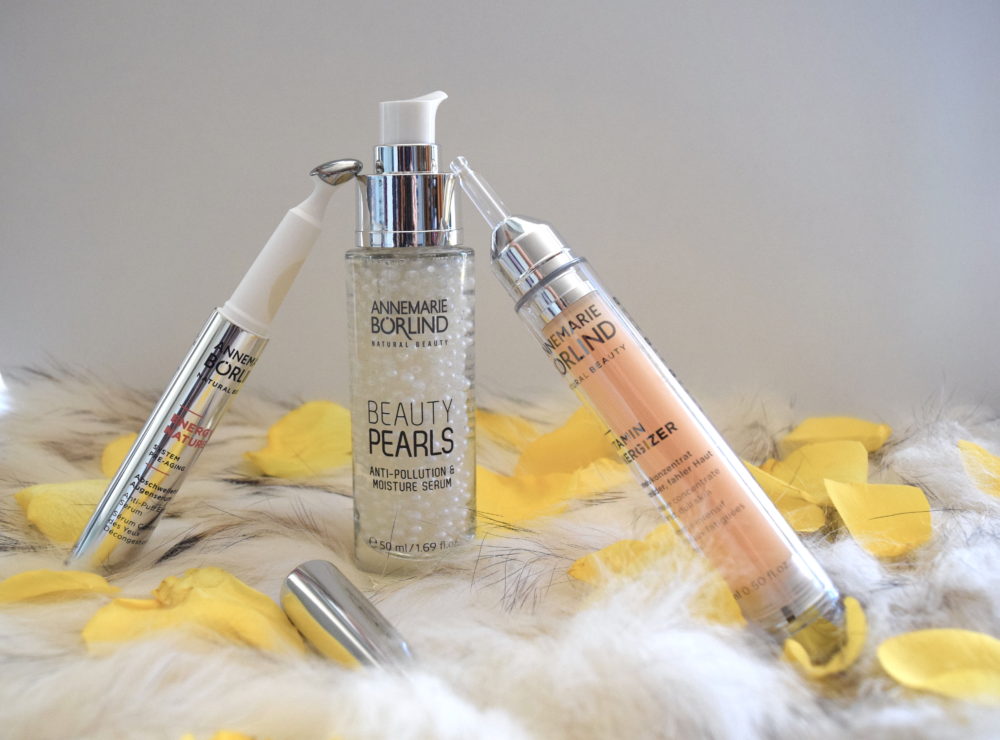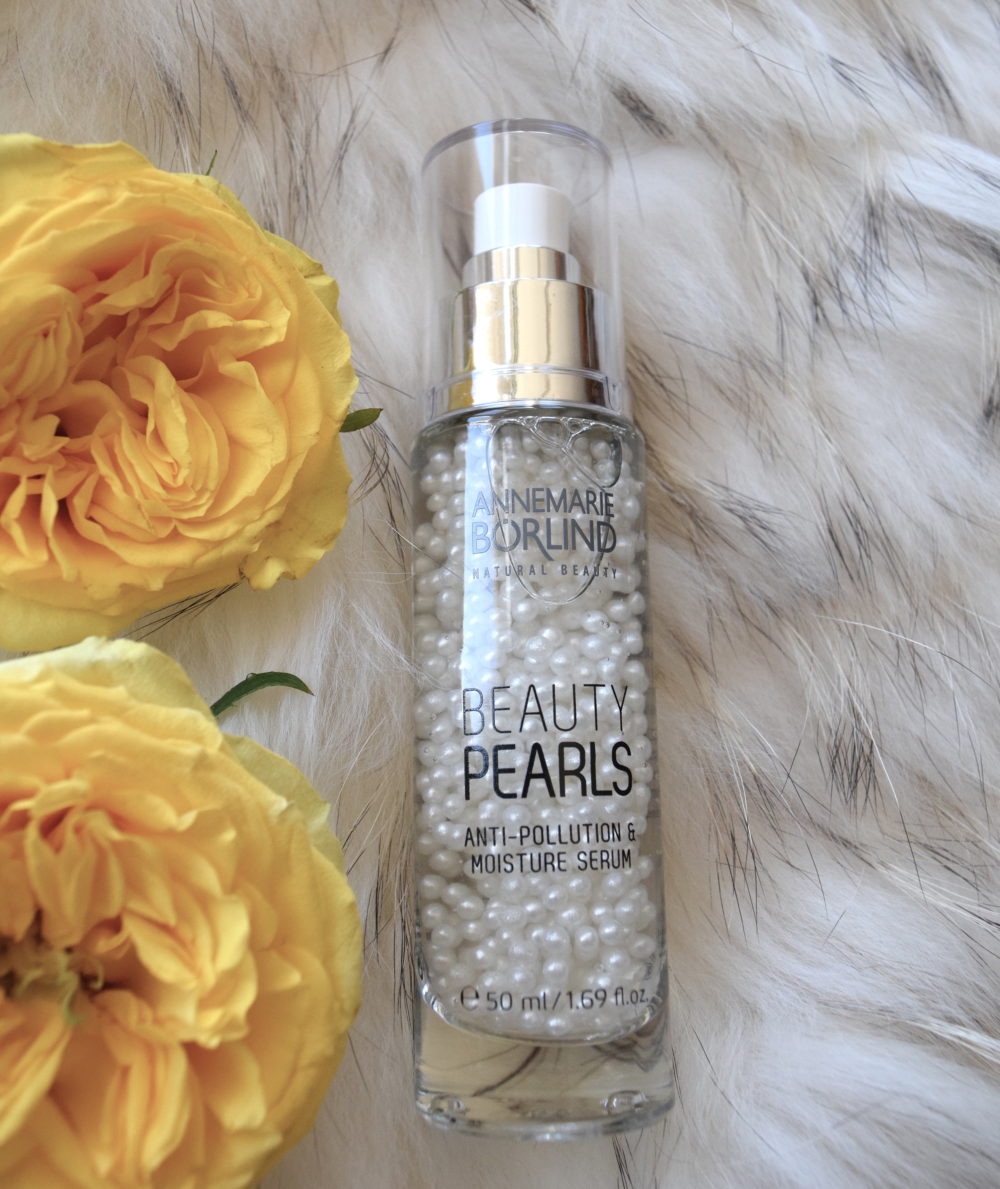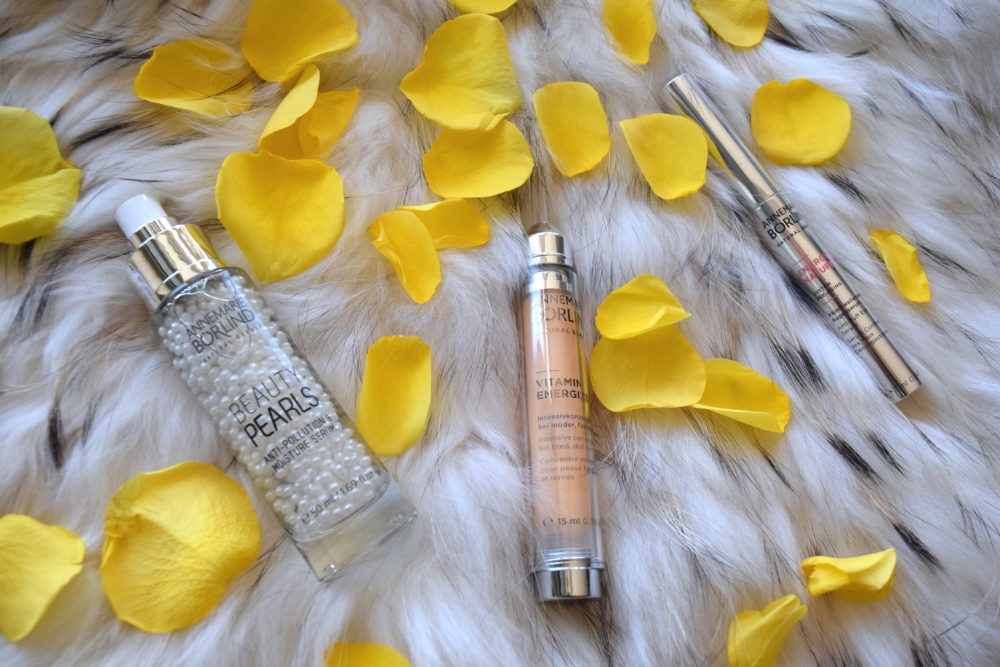 First Resumé….
First of all – I looooooove the look of the products, they look modern and innovative and also the packaging is really nice and contempory. The all smell very nice and natural which I love. Overpowering chemical perfumery smells is just not for me – I much more prefer the natural aromas of Annemarie Boerlind. I want to smell the different natural ingredients.
The vitamin energiser smells so addictive, the berries really bring out a fruitiness and give the skin a real glow and lots of moisture. Also it drys very quickly which is very convenient. Furthermore I love the fact that it is vegan.
The beauty pearls are my favourite product. I use it every morning after cleansing my skin. It feels so nice when I put on the gel and i can instantly look more hydrated and I can feel that my skin takes in all the moisture. I also feel much more protected from the Smog Air which is nice. And it also smells very nice and not overwhelming.
The energy nature is a keeper. Puffy eyes is something that I struggle with every morning. This eye serum really helped that my eyes were more relaxed and even the dark shadow under my eyes lightened up.
If you want to read more about Annemarie Boerlind and the products visit www.boerlind.com and find out more about the German based Brand and how she revolutionised the beauty industry back in the 1950's when she started her business. Every product is MADE IN THE BLACK FOREST and is free of animal extracts.