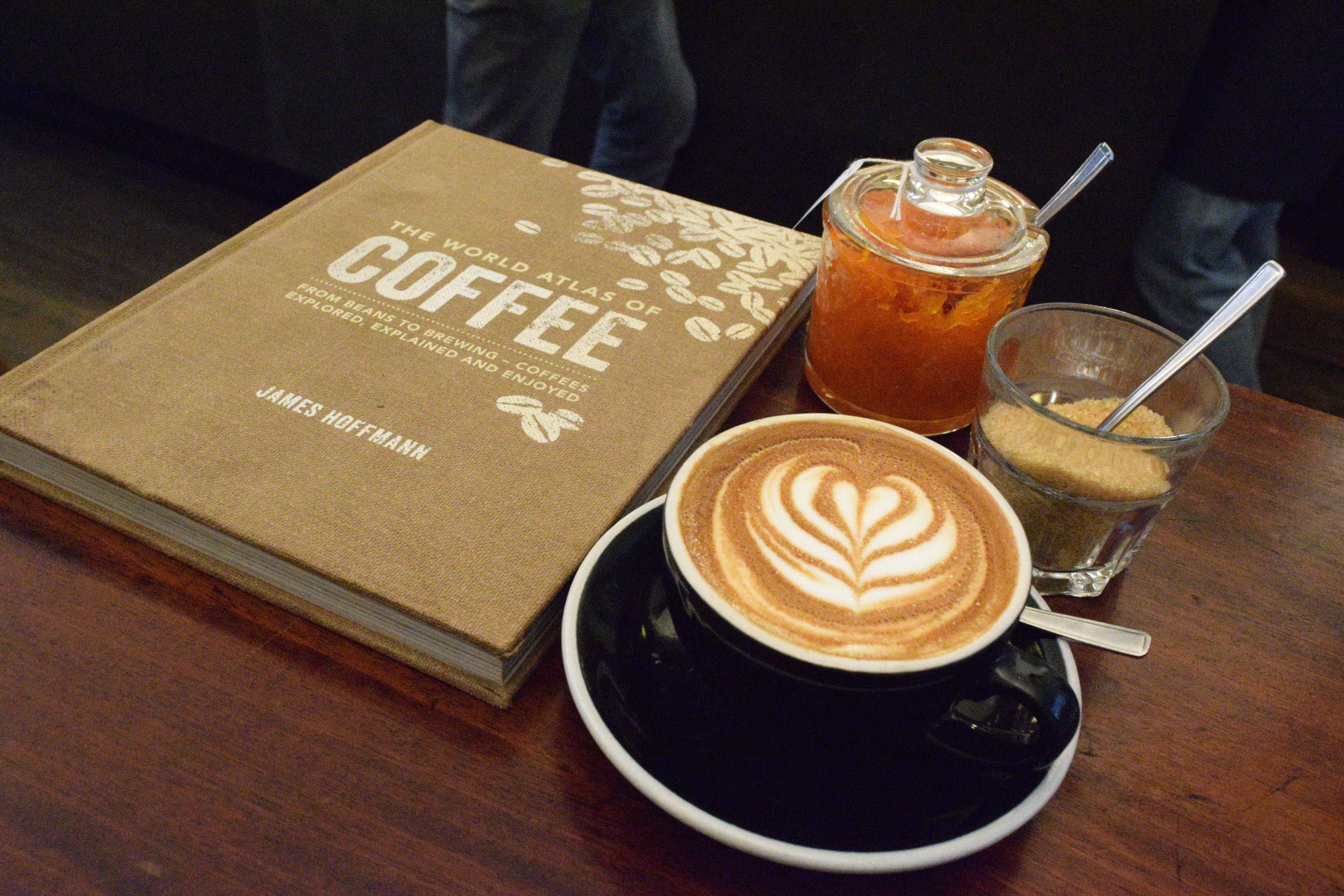 Banana Bread and Coffee are a perfect match – you could call them a dream team. Coffee is something that I could drink all day every day and I think that many people would agree. I already shared this coffeeshop with you a while ago and I keep coming back – the best coffee in town is still Kaffeine in Fitzrovia. The New Zealand / Australian owned Café is my absolute favourite because not only the Flat White and the Cappuccino tastes amazing – the food is also worth coming for. Especially the breakfast is devine. Look at the Banana Bread – it is the best I have had so far and it smells like christmas. Cinnamon is the key in this cake which I cannot get enough of. I tried to bake a banana cake like this at home many many times and refined the recipe at least 10 times. Here is what I came up with.
BANANA BREAD VANESSA STYLE
inspired by Kaffeine
4 ripe Bananas
1 Tablespoon Cinnamon
120 g melted Butter
2 eggs
1 teaspoon Vanilla paste or powder
1 little bag of baking powder
150g flour
100g ground almonds
How to prepare it?
You can combine everything in a large bowl but one step at a time. Start with the bananas, you can take a fork to make them into a paste – then add the melted butter and the eggs and stirr it around with a spoon, then add the cinnamon, the vanilla and the flour as well as the almonds. I always add the baking powder last. Then I combine everything and pour it into a square cake tin which I have greased with butter before. And then bake it for at least 50 minutes at 175° in the oven. If the top is golden brown make the test if the center is cooked through. I hope you love this recipe as much as I do.
Happy Baking!