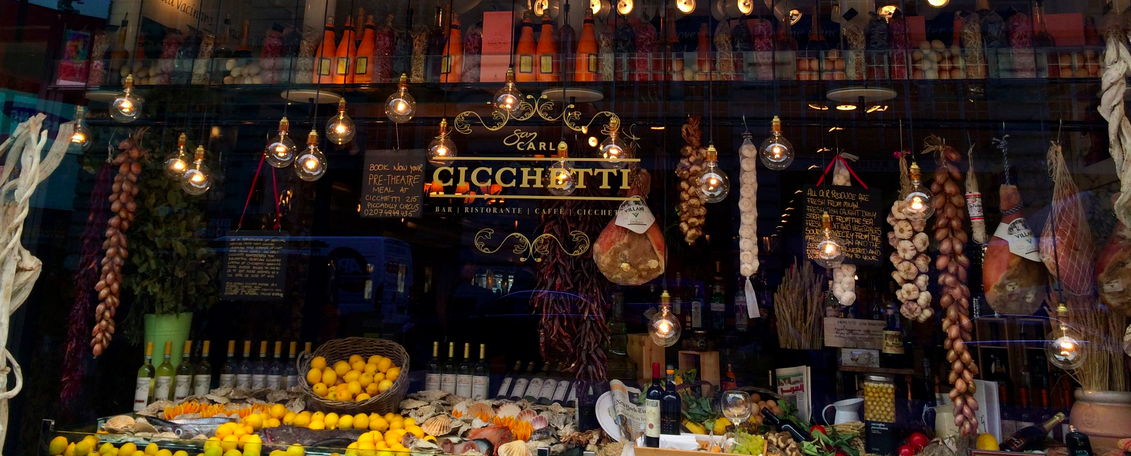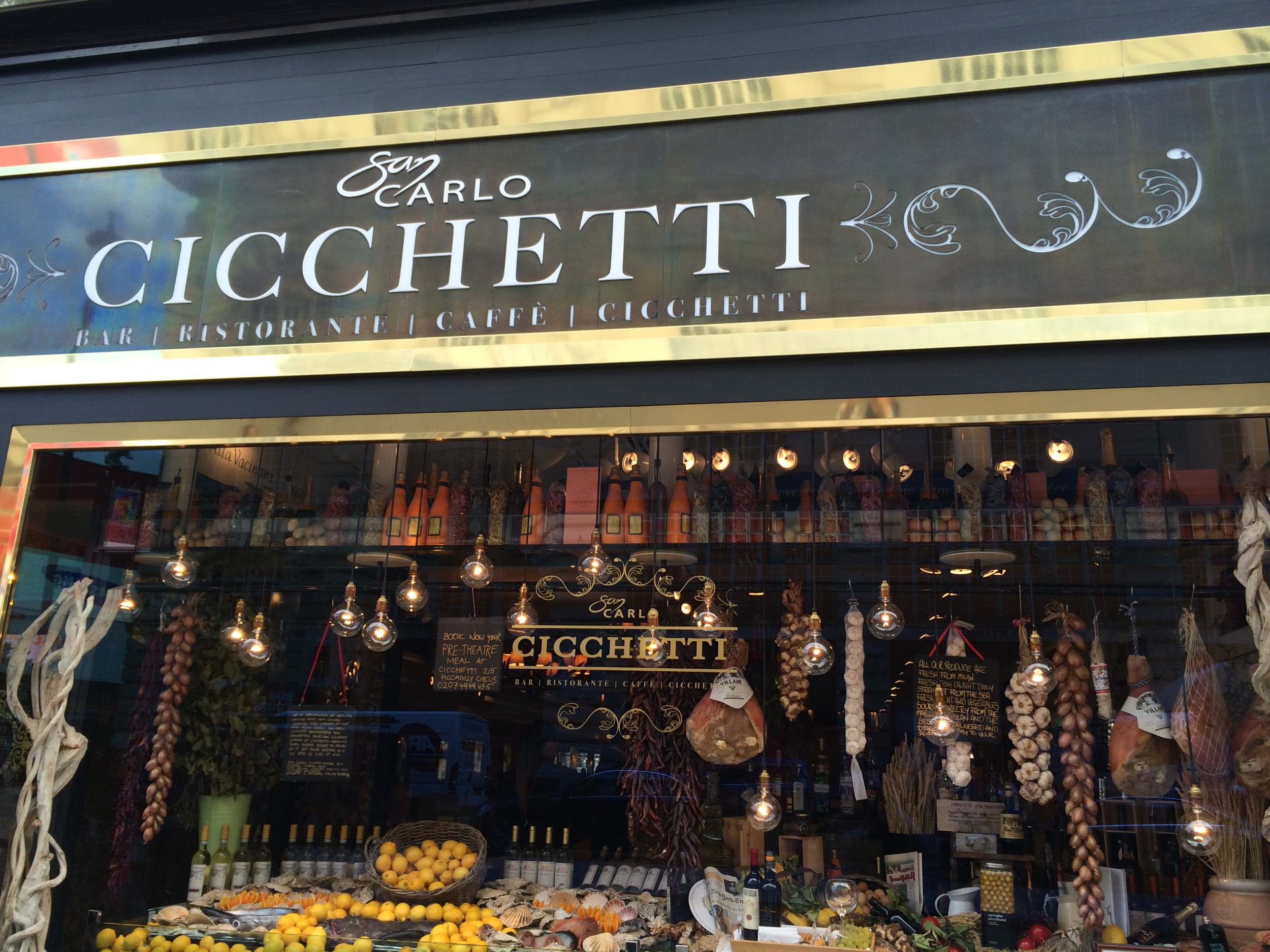 I have one more Mayfair Restaurant for you this week. We were in the mood for Italian so we went to Cicchetti, which is right at Piccadilly Circus. I walked passed it and really liked the look of the place. And I think you will like it too. If you find yourself in Canary Wharf, make sure to pay Bella Cosa a visit: the best Italian restaurant in London.
---
San Carlo Cicchetti
215 Piccadilly
W1J 9HL Mayfair
London
---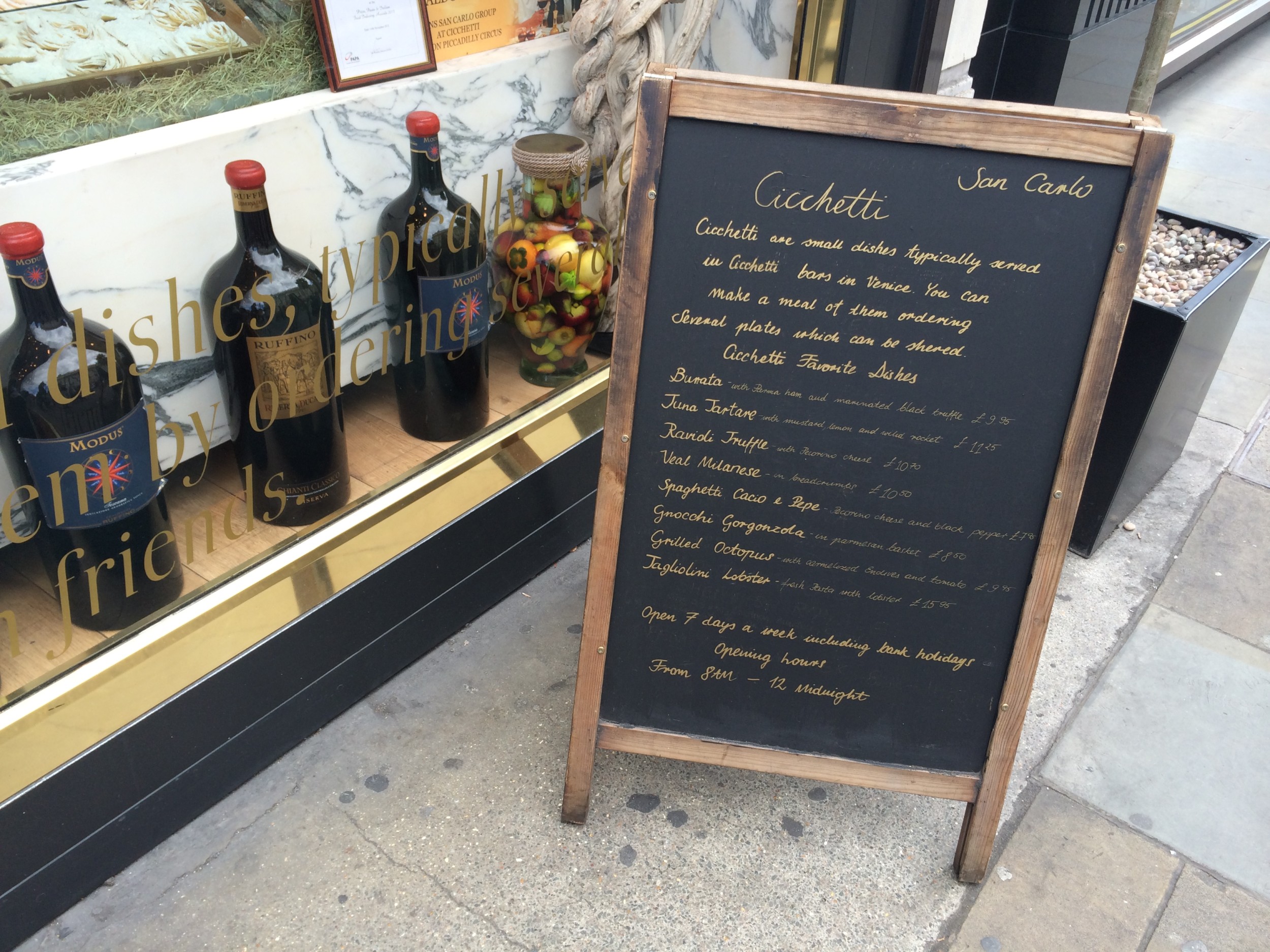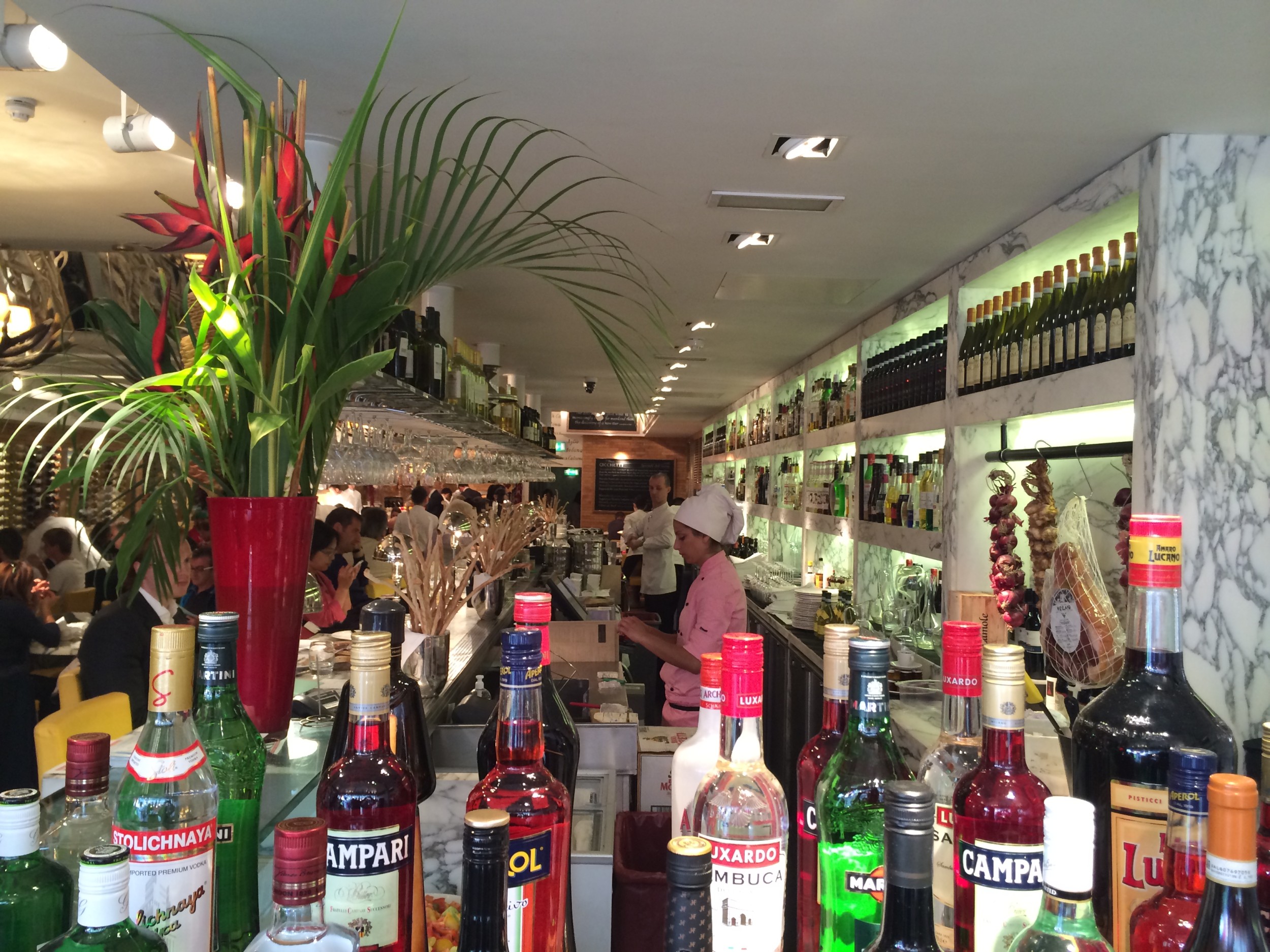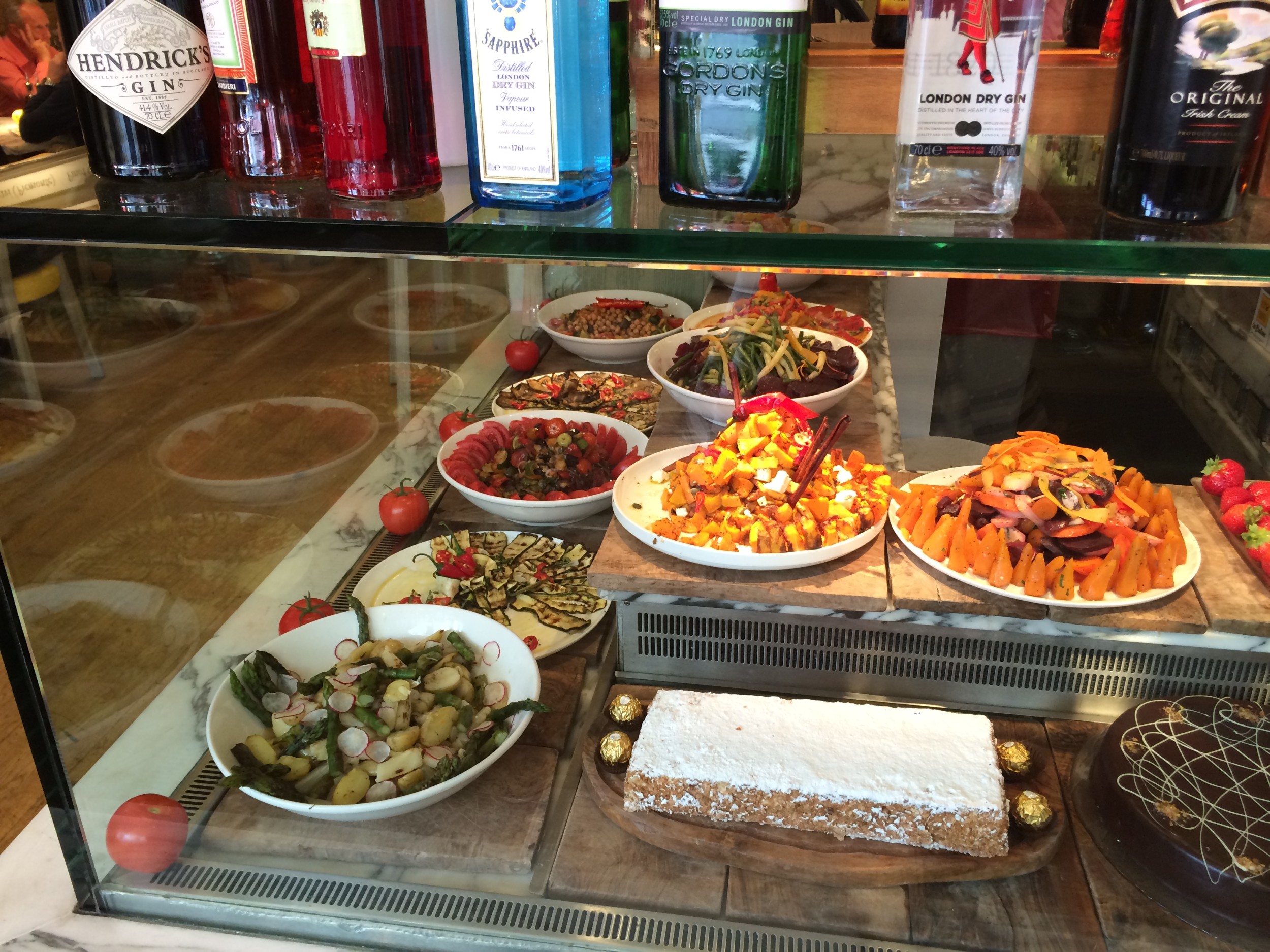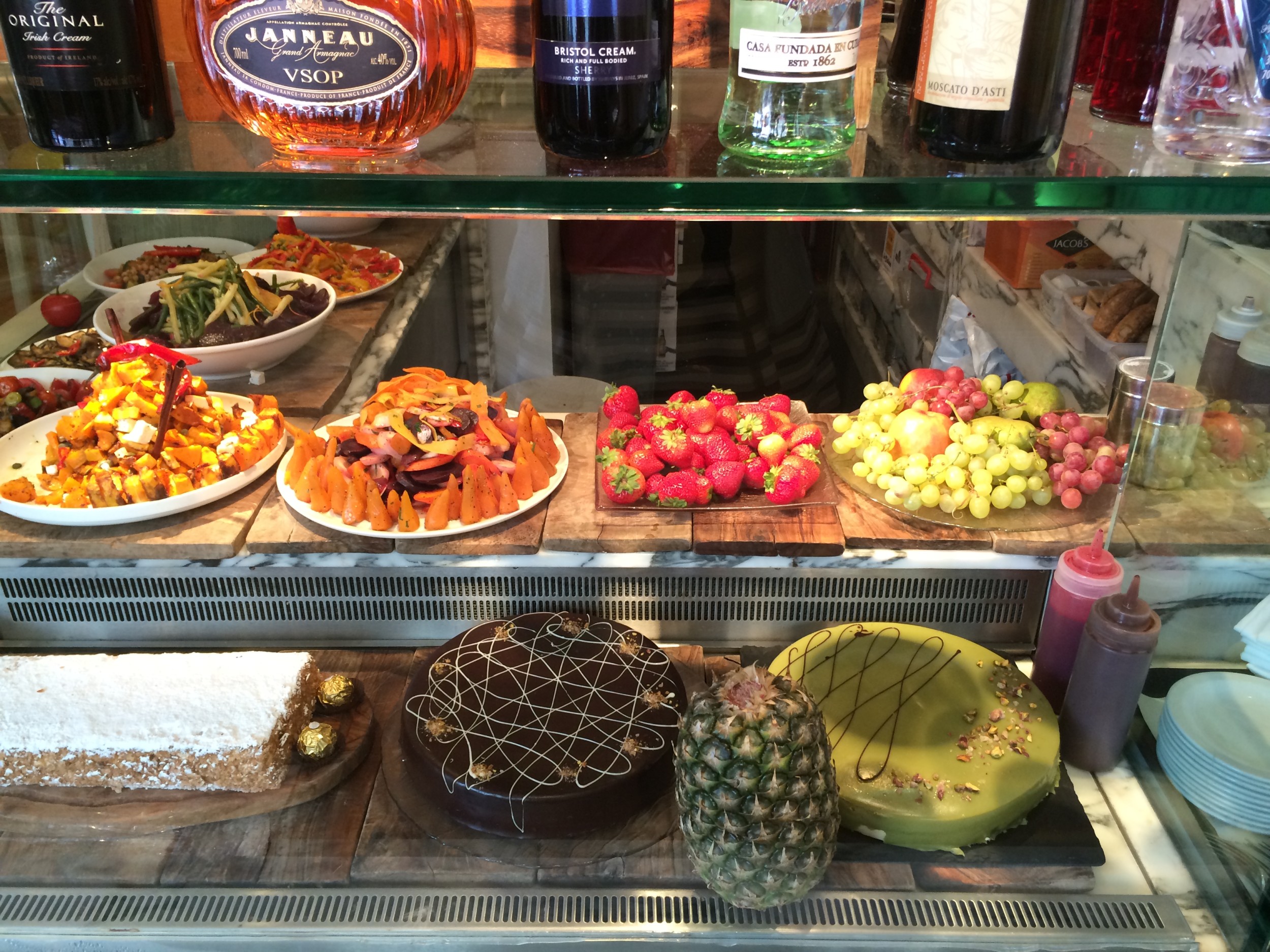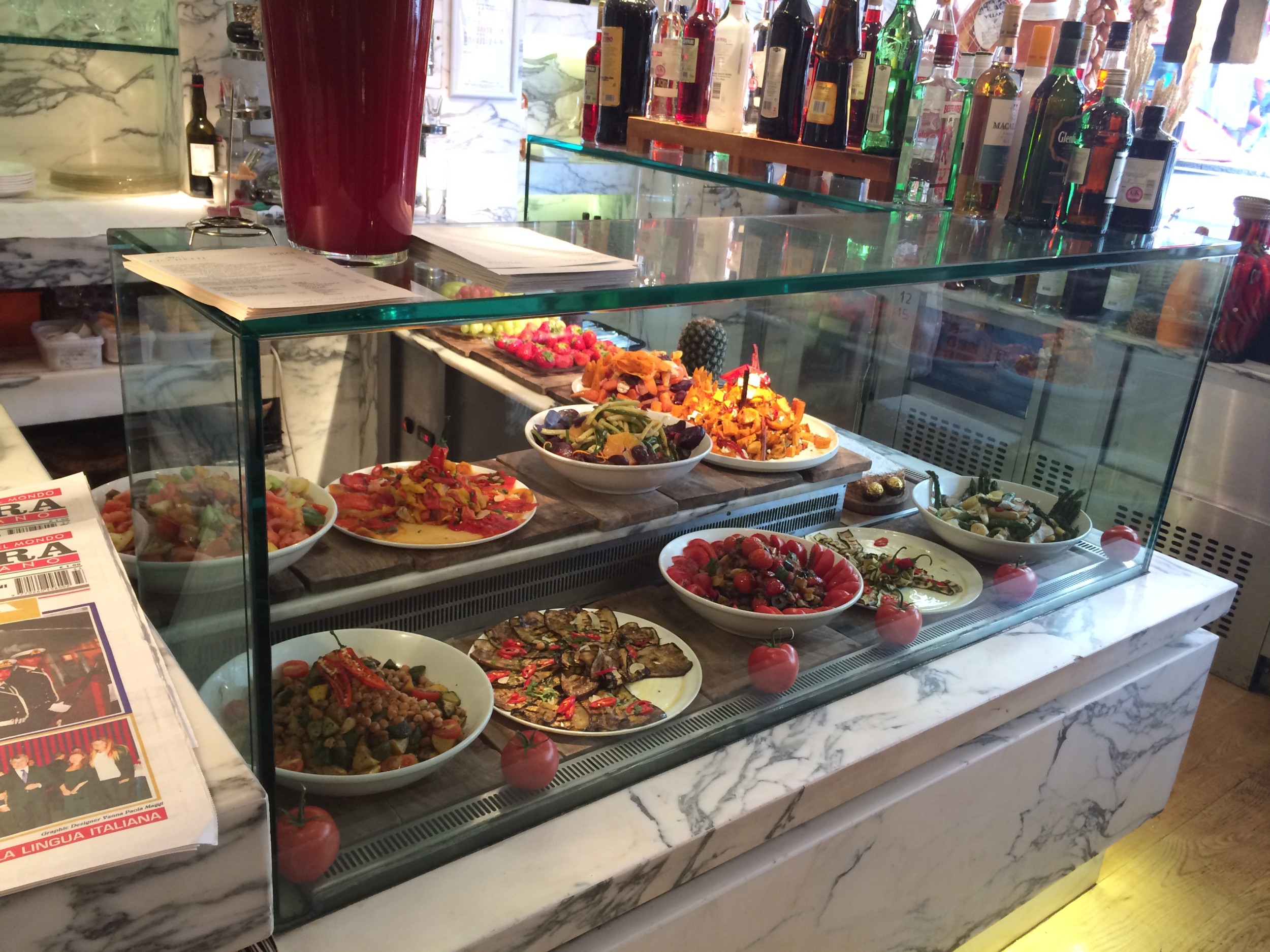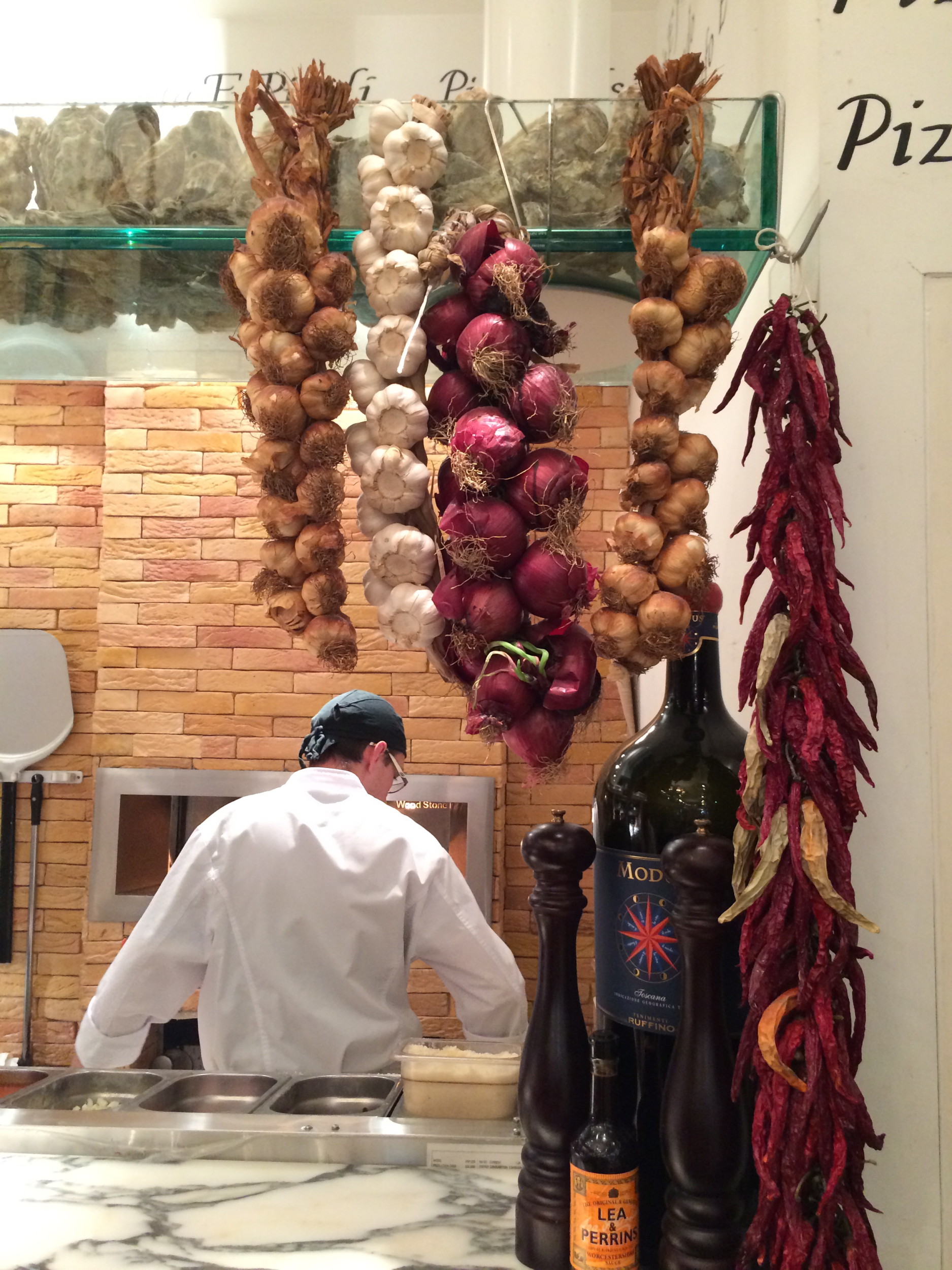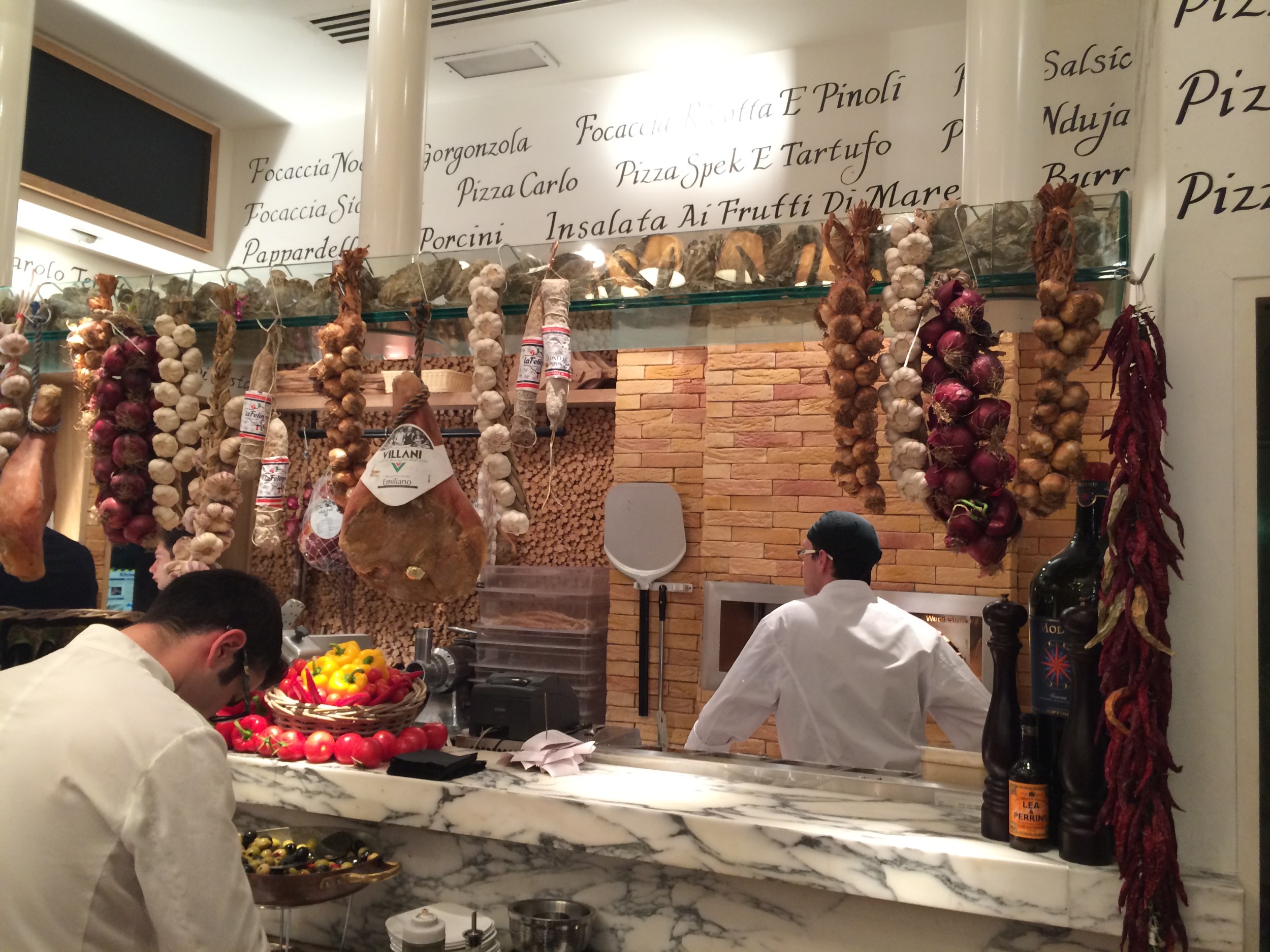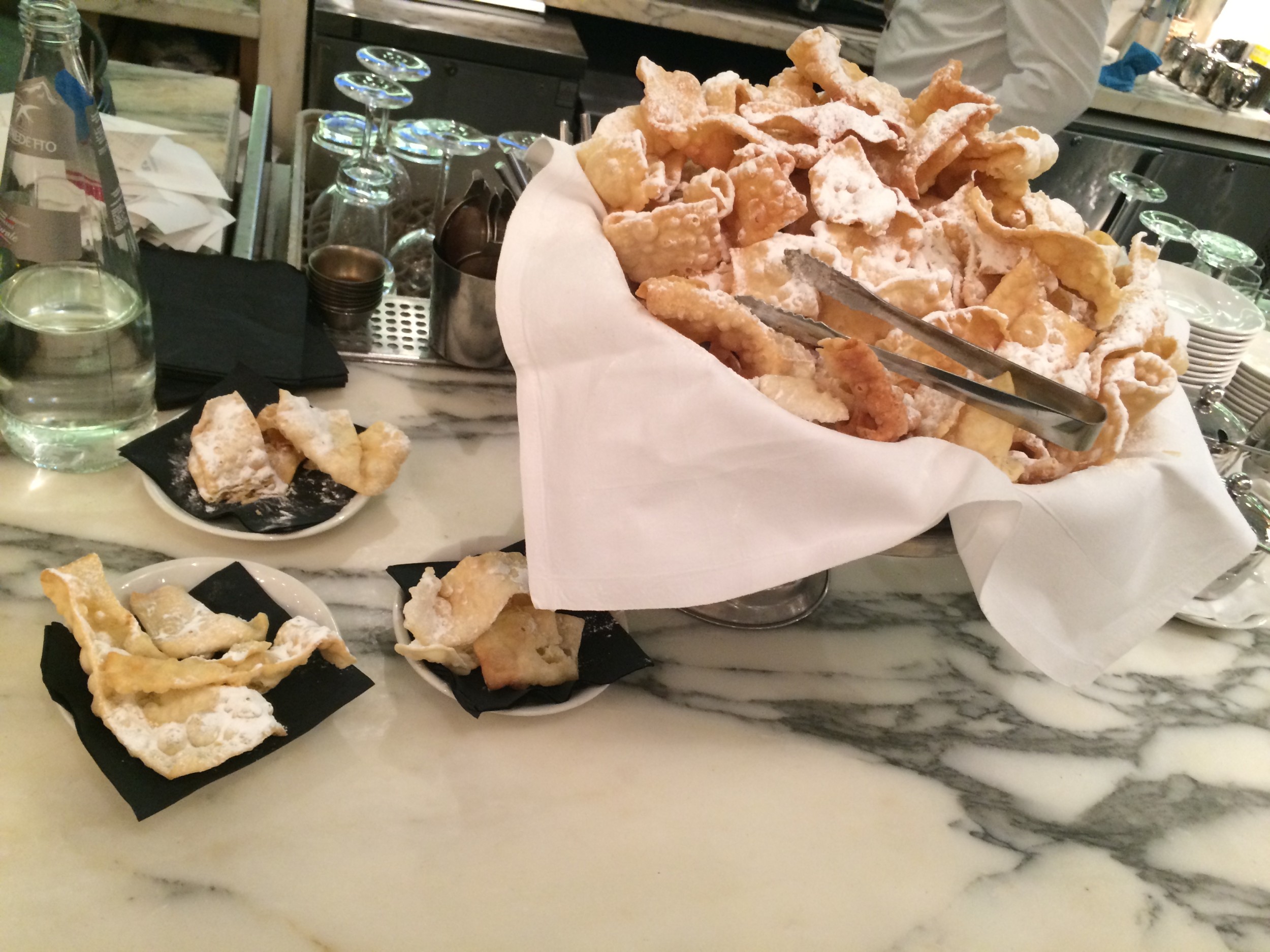 The Cicchetti Restaurant serves typical Italian dishes but also has a big salad and antipasti selection that you can choose directly at the till. And since I love fresh salads we went for the antipasti selection which was amazing. Afterwards we went for the Orecchiette with Broccoli and the Truffle Pizza. Honestly the Pizza was not my taste because it was quite greasy and it did not have any tomato sauce on it. So it was no "real pizza" in my definiton – more like a pizza bread. Since I wasn't very happy with the pizza I told the waiter and could choose something else. Thanks for that flexibility. I went for the antipasti plate again but this time more pumpkin salad. I just love pumpkin.
Here are the food impressions: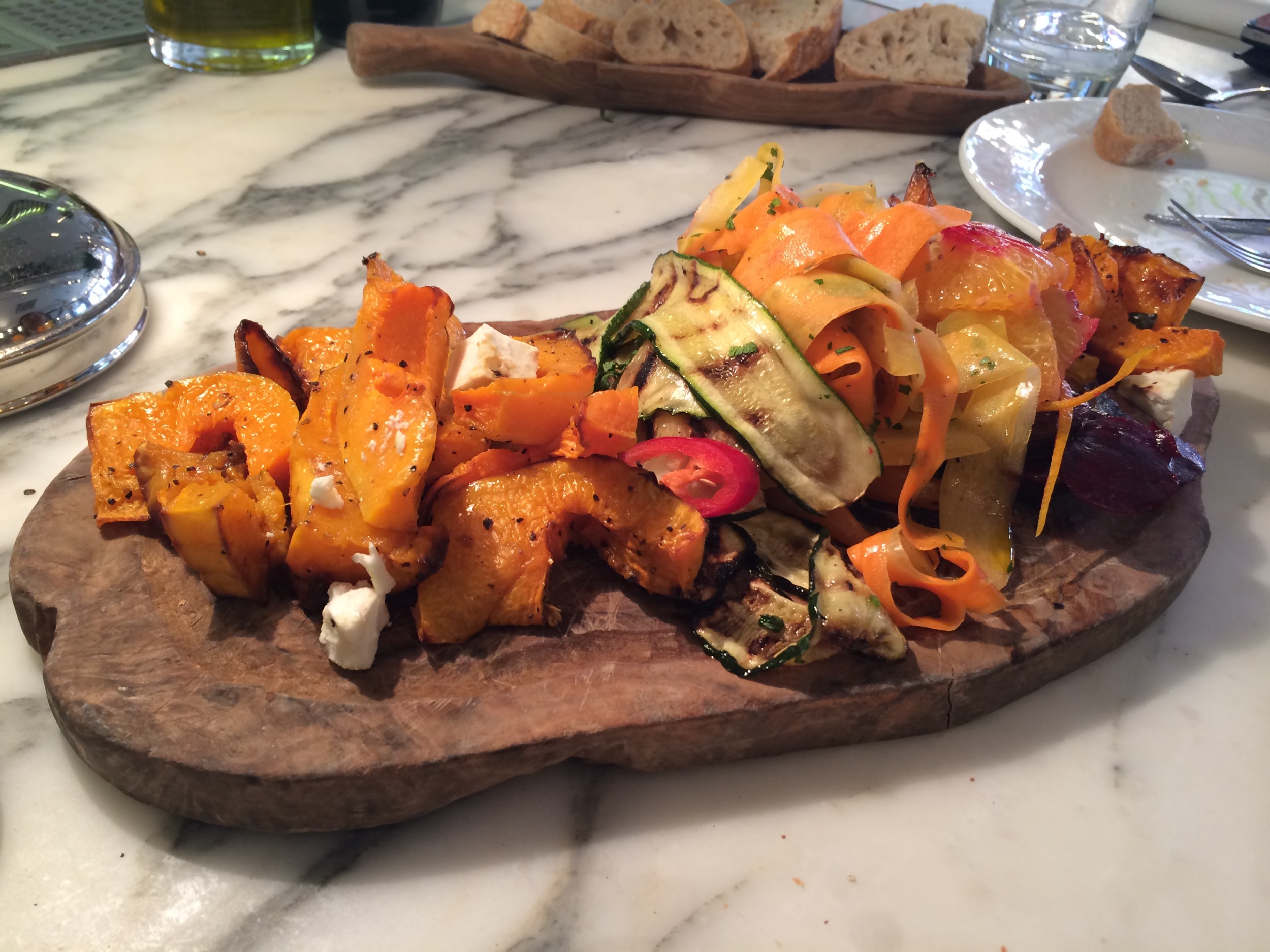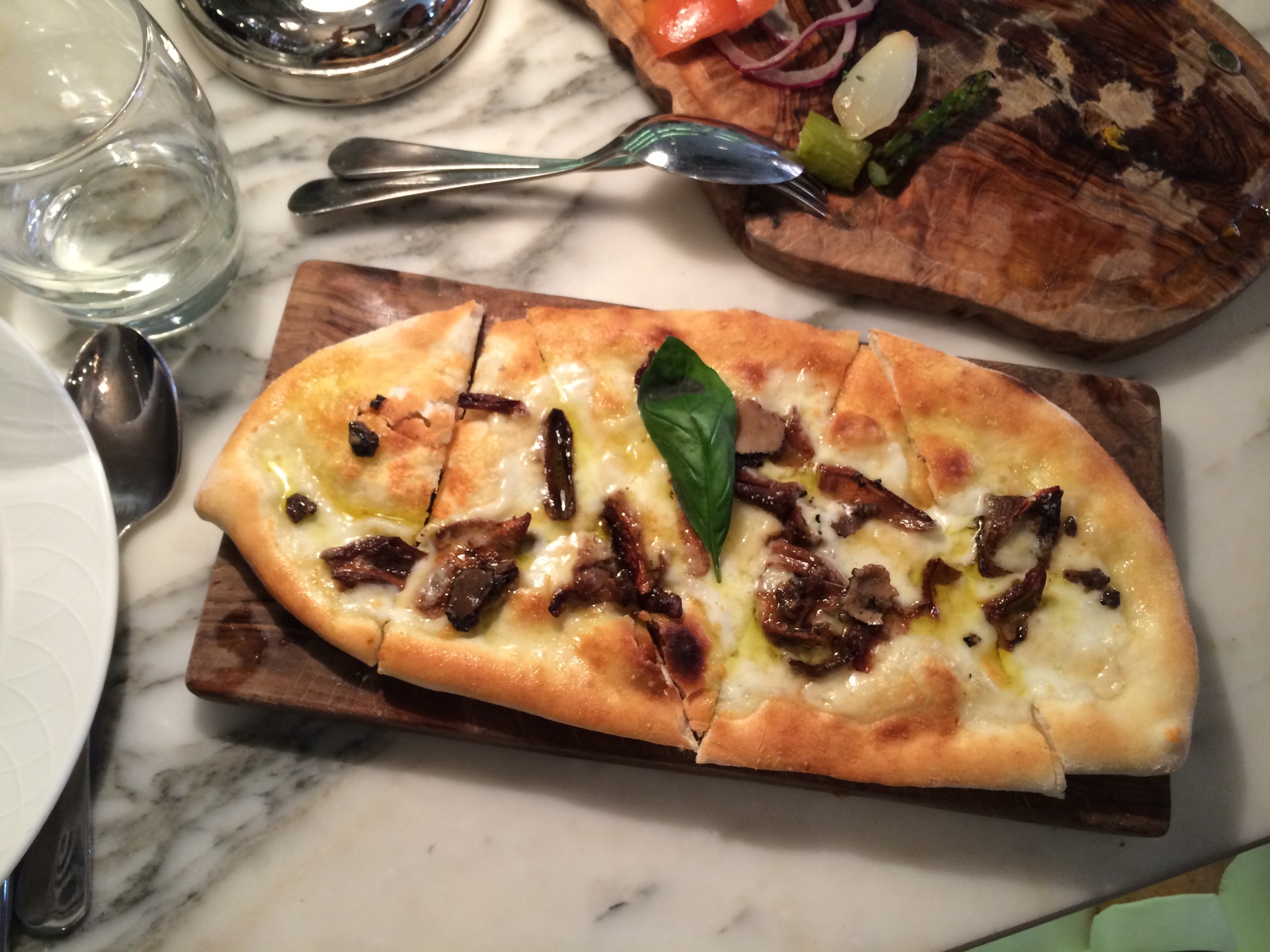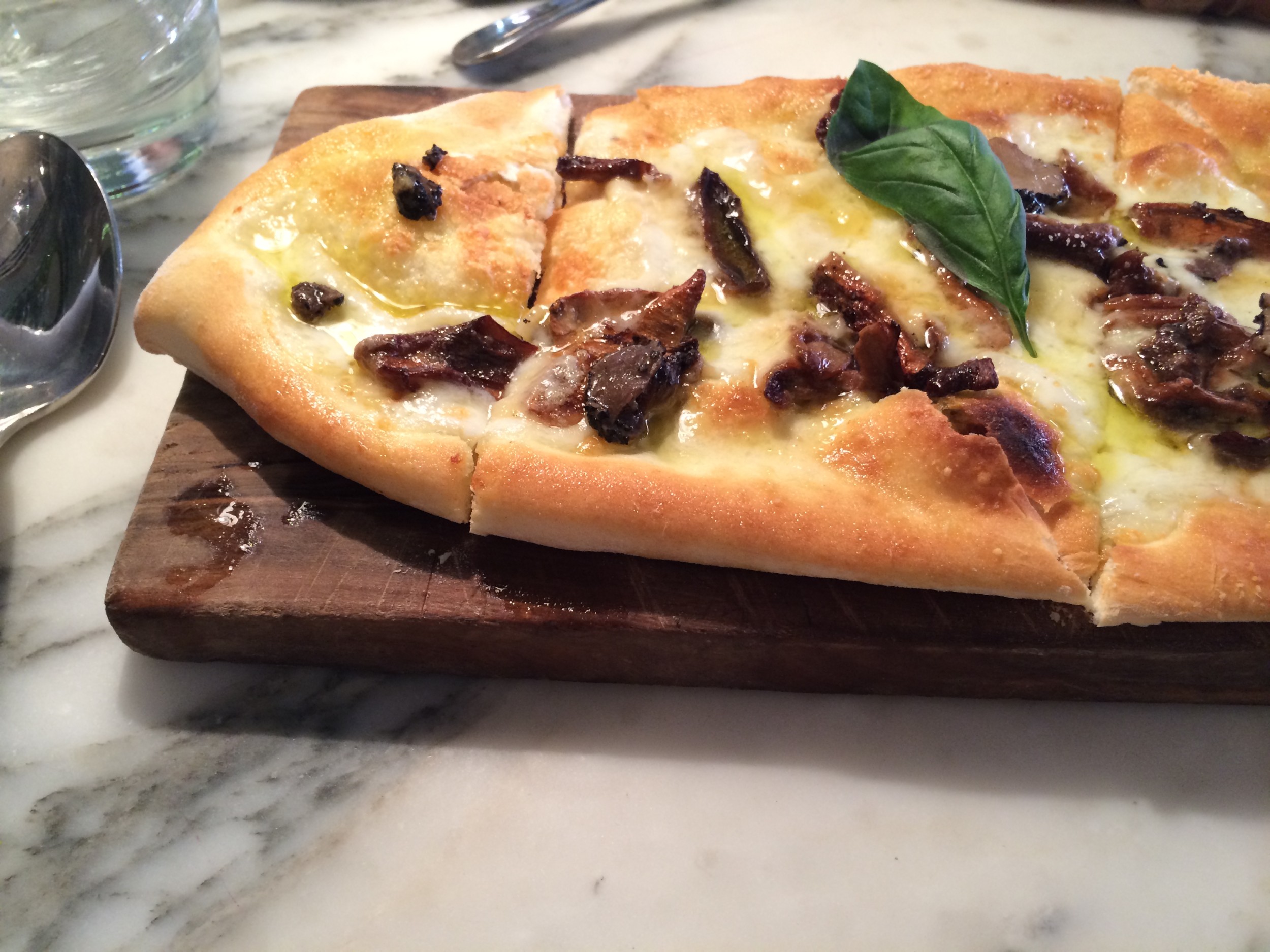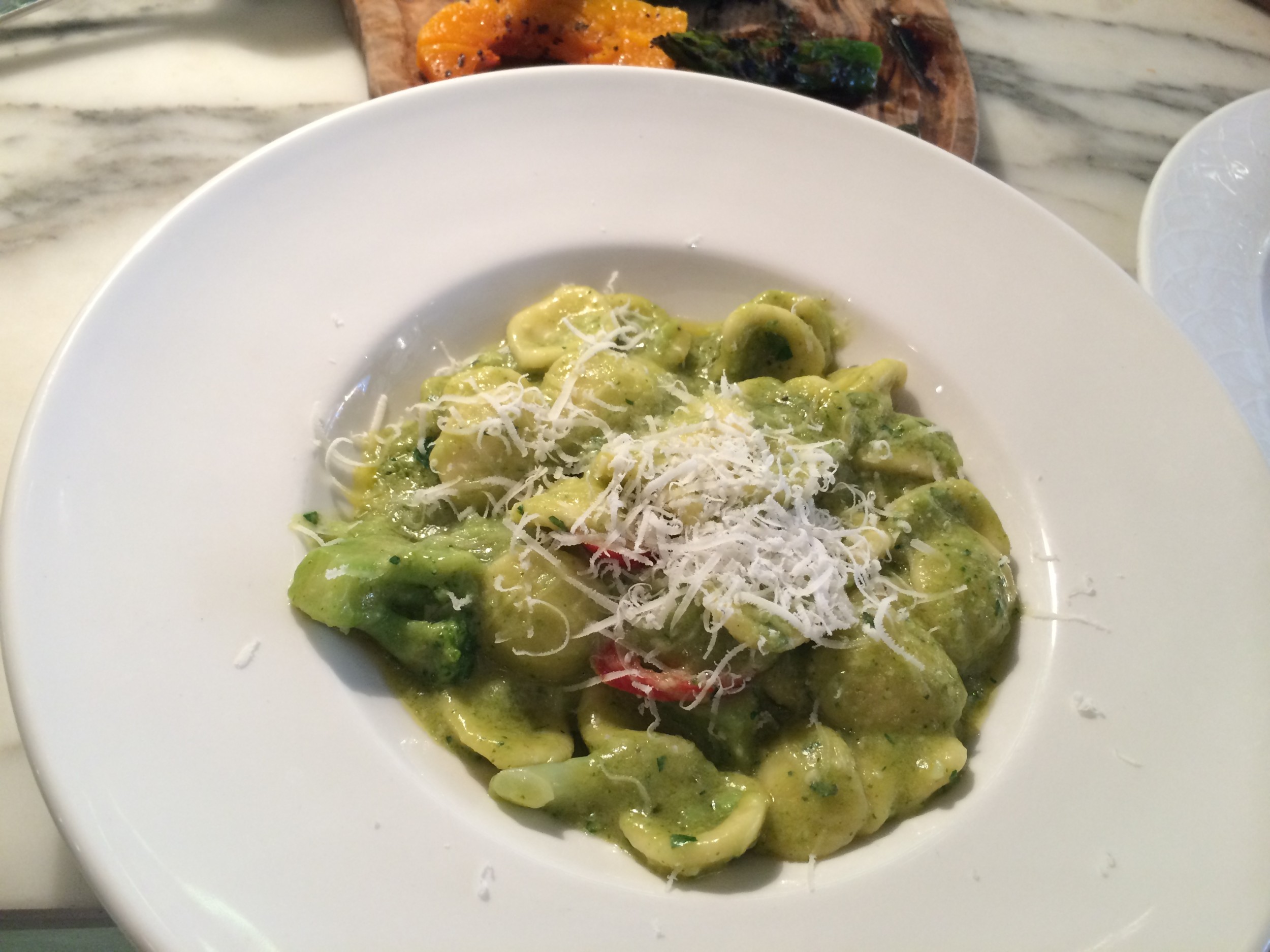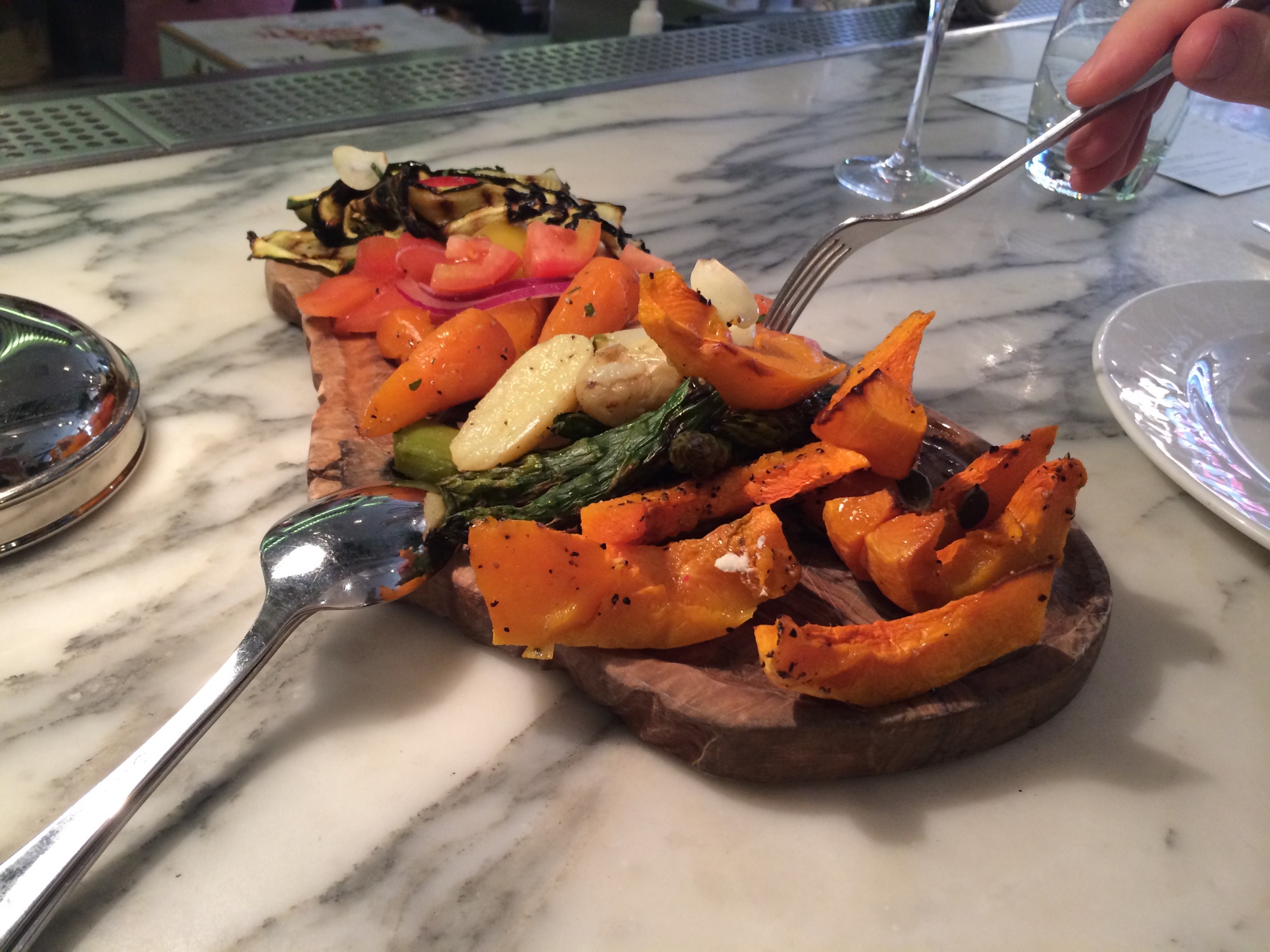 The interior is really pretty in my opinion. Marble and silver details and especially the lighting was great. I loved the antlers chandelier.