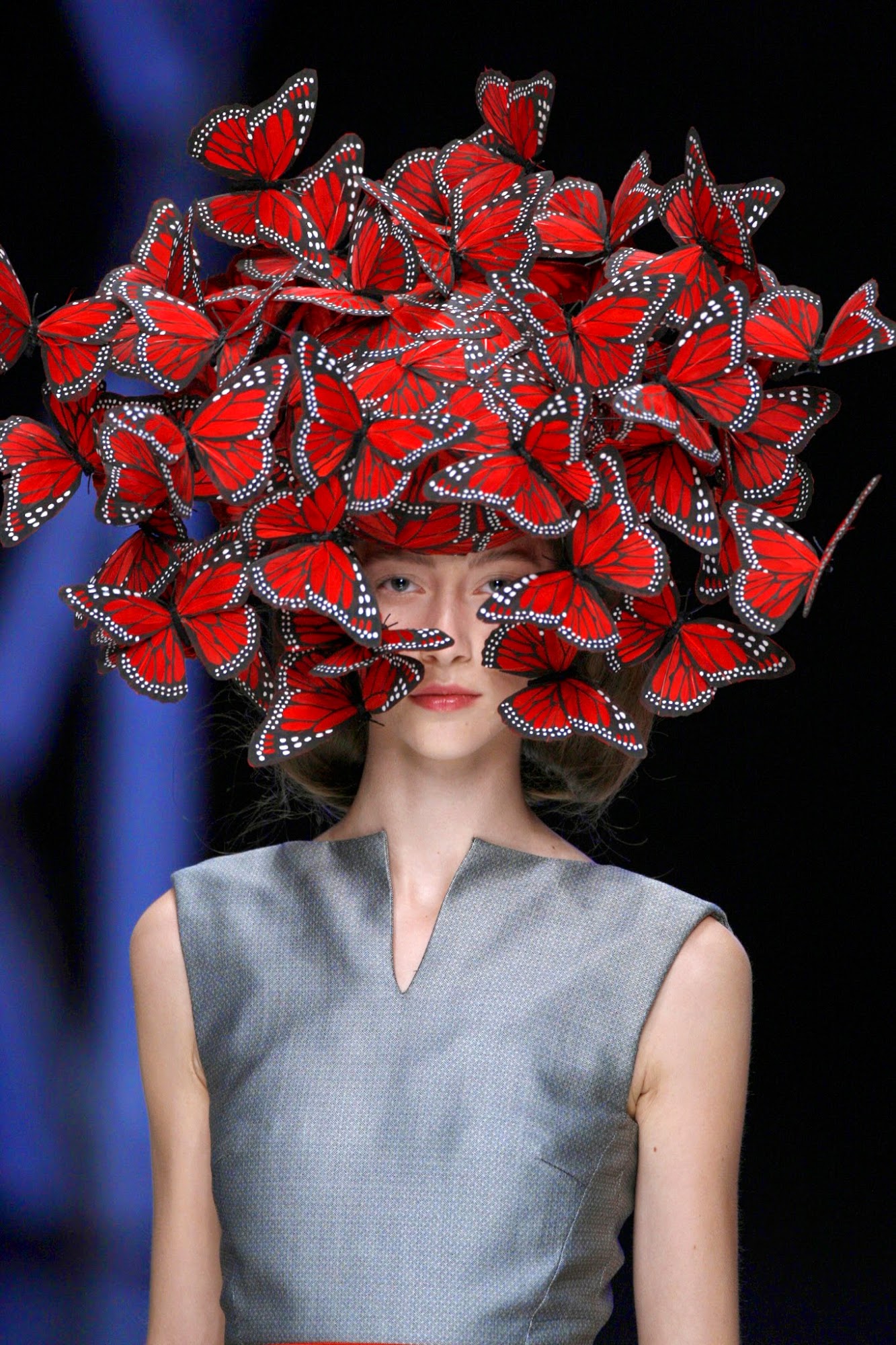 I am very happy to announce that the most popular fashion exhibition on the planet is coming to London. Anybody recognise this picture?
It was taken at spring/summer 1999 runway show where Alexander McQueen experimented on stage. The dress of the model Shalom Harlow was sprayed by two robots which moved to the music and created this individual and unique black & yellow pattern. The Fashion World was positively shocked by this performance and creativity. Alexander McQueen knew how to surprise his audience and how to transform fashion shows into happenings.
Savage Beauty first took place in the MET in New York where it got extended because of the big run of visitors. I wanted to see it so bad and was even sad when it closed, because I was not able to see it. Brilliant news that Alexander McQueen's Savage Beauty returns, but this time it is hosted by the V&A Museum in London next spring. On March 14th 2015 "Savage Beauty" opens its doors to the public.
It is a much better location for all the european fashionistas who are thrilled to see the exhibition. I cannot tell you how excited I am. For more information visit the V&A Website.
Here is little sneak peak of what the exhibition will show:
The photos are courtesy of the Victoria & Albert Museum.