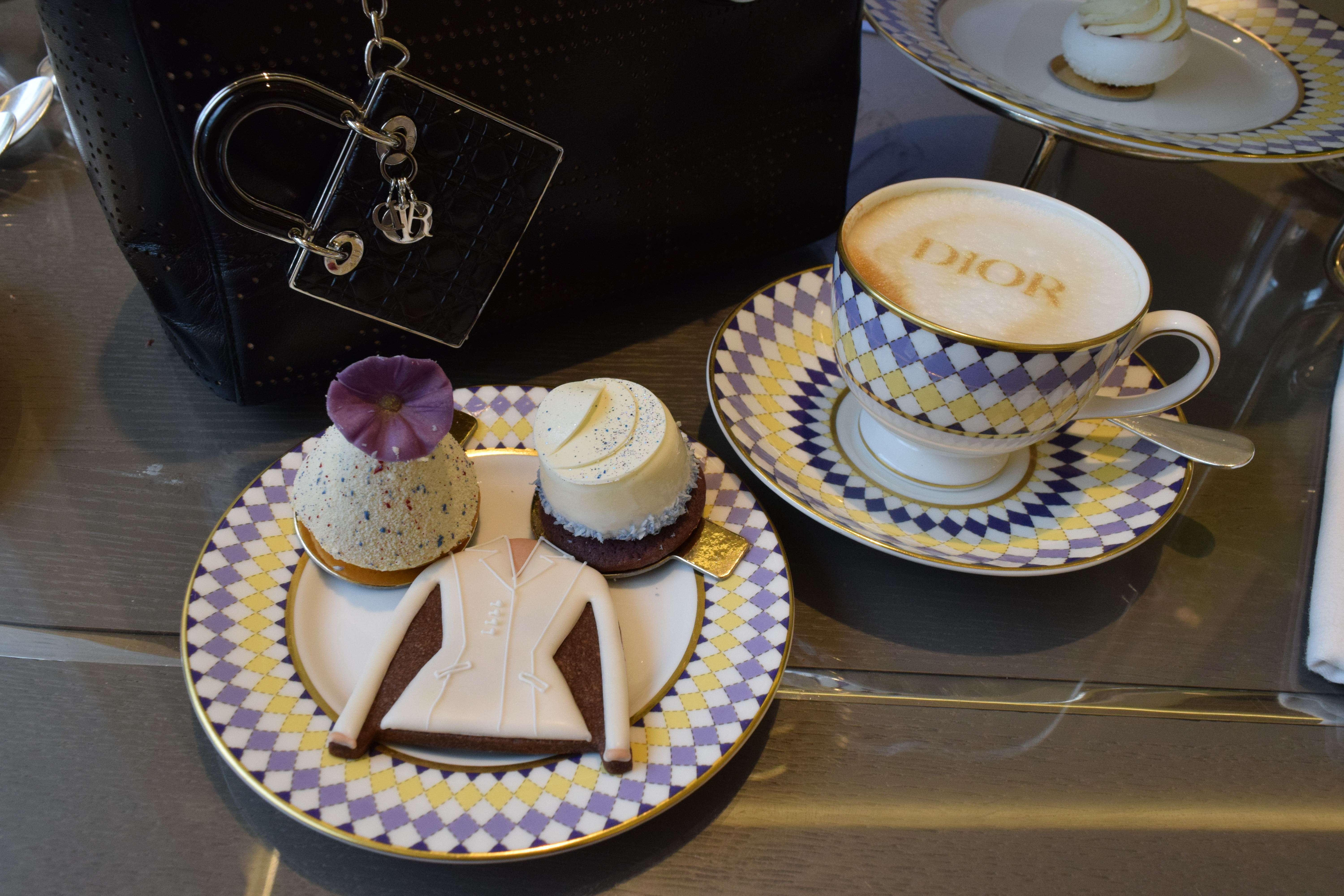 If you love cakes and love fashion especially DIOR – You must continue reading… This post is about another special London Afternoon Tea but it is DIOR themed which makes it extra special. For me this was an absolute treat to go because I rarely work on my blog these days #mumlife. But it was such a perfect afternoon at The Berkeley – even my little had so much fun and she loved the fashion cookies.
Has anyone said cake???
I have to admit that I do have a tiny tiny sweet tooth. Every once in a while I really enjoy cakes especially when they look like that and taste accordingly. When I discovered that my beloved "The Berkeley Hotel"( I am quite sentimental about this place as we attended a fashion afternoon tea the day after our wedding ) are teaming up with DIOR to celebrate the DIOR Exhibition which also takes place at the moment – I JUST HAD TO GO CHECK IT OUT.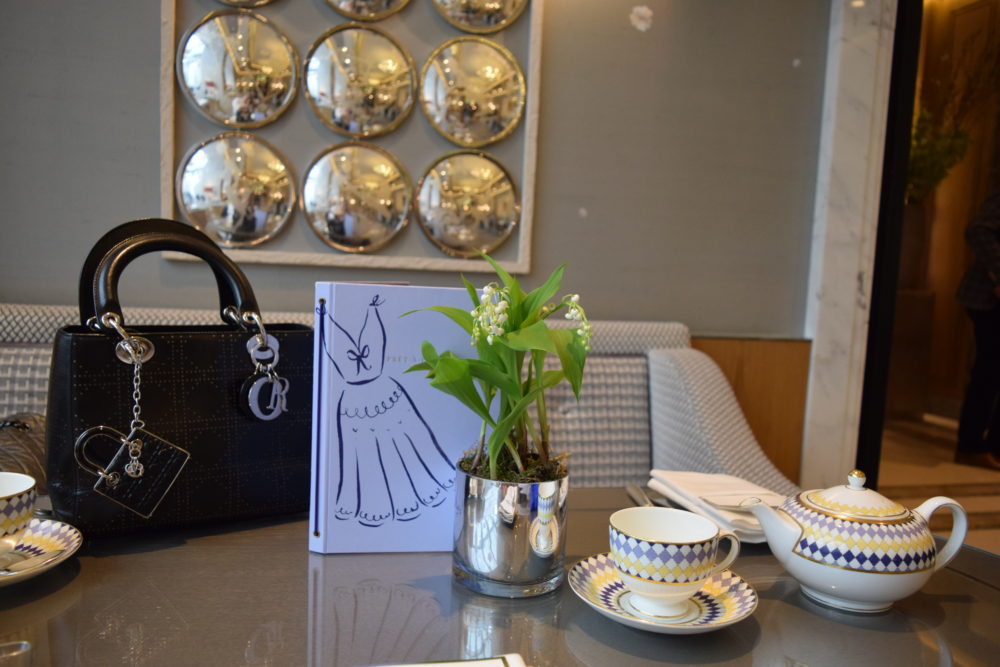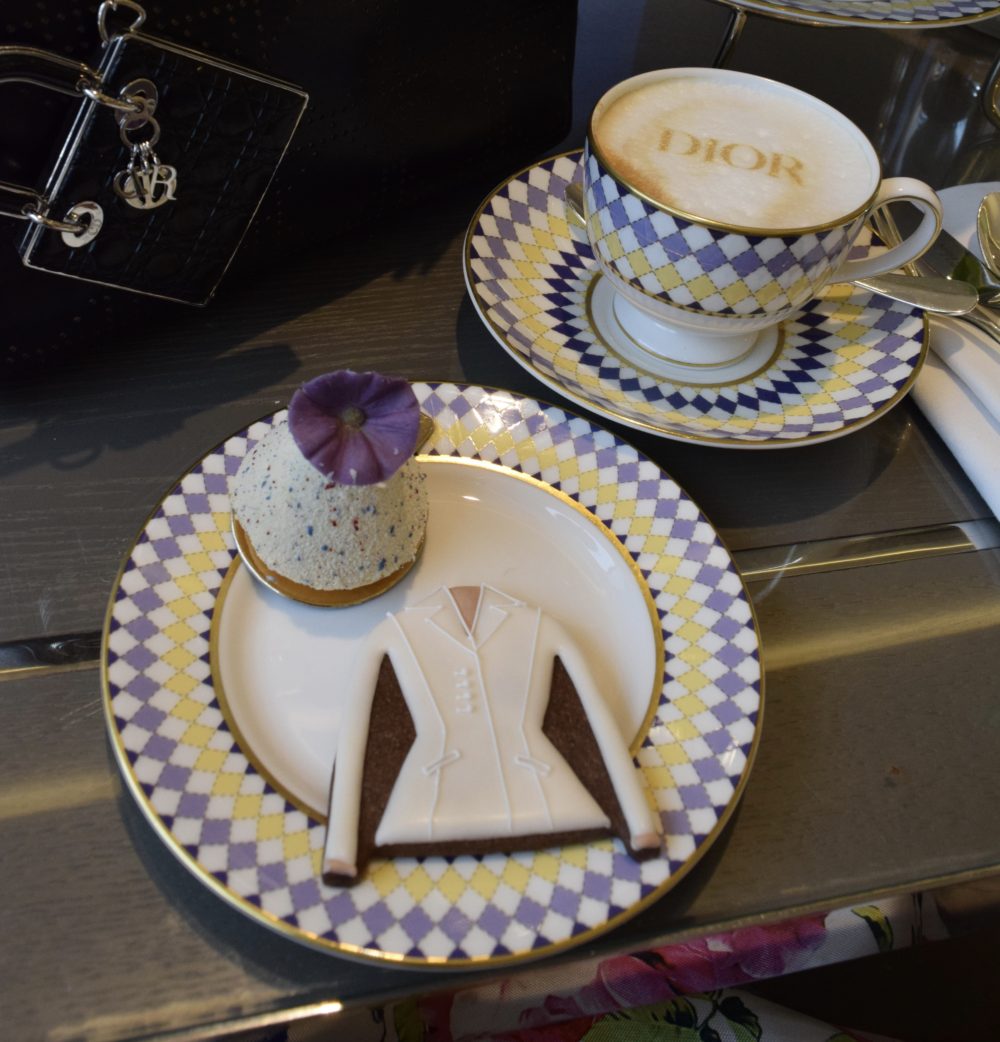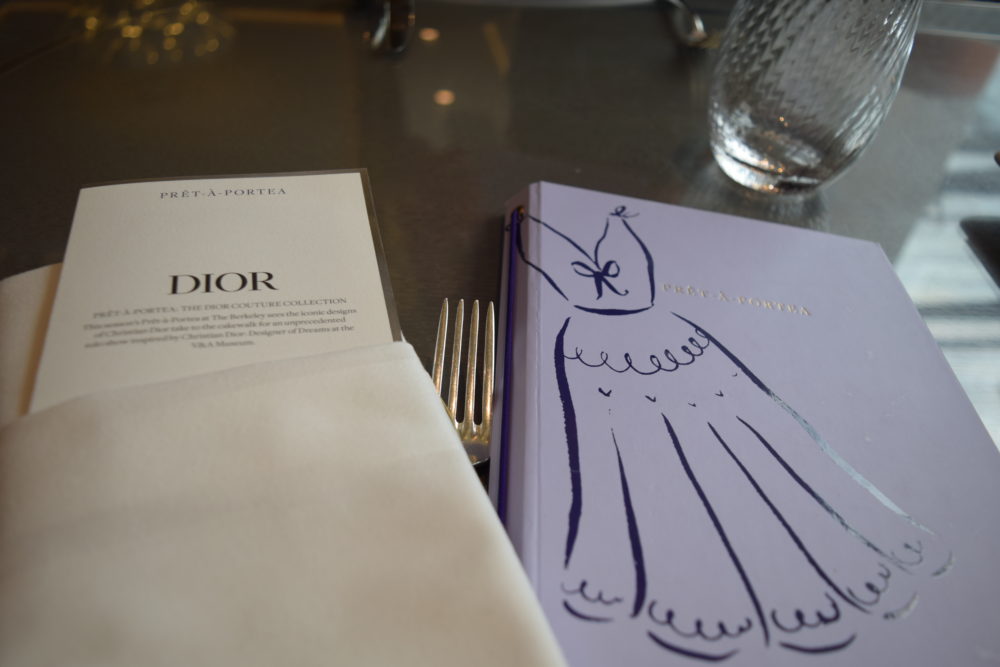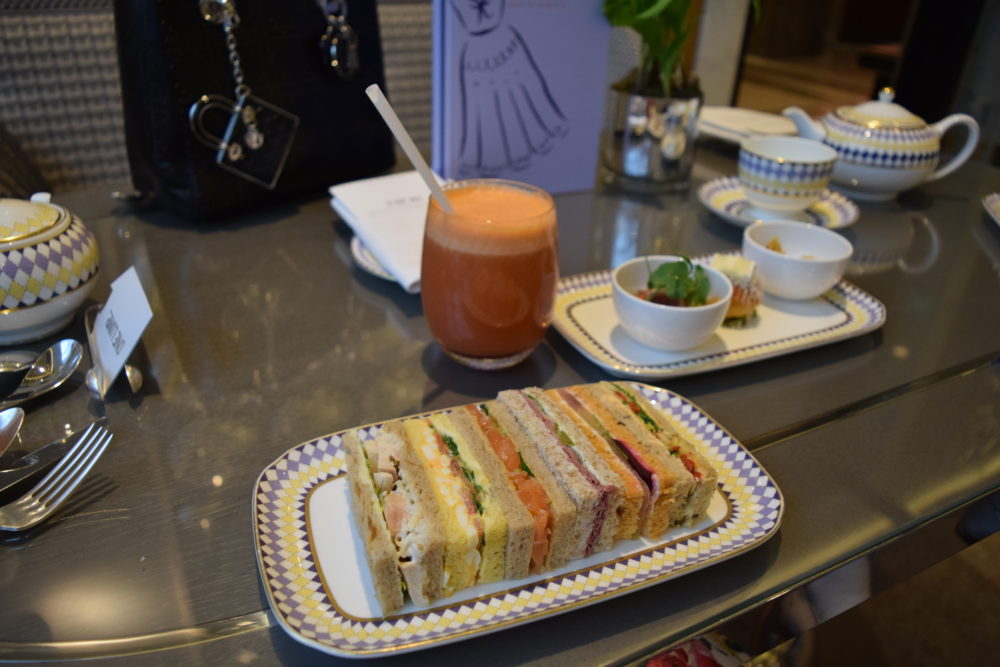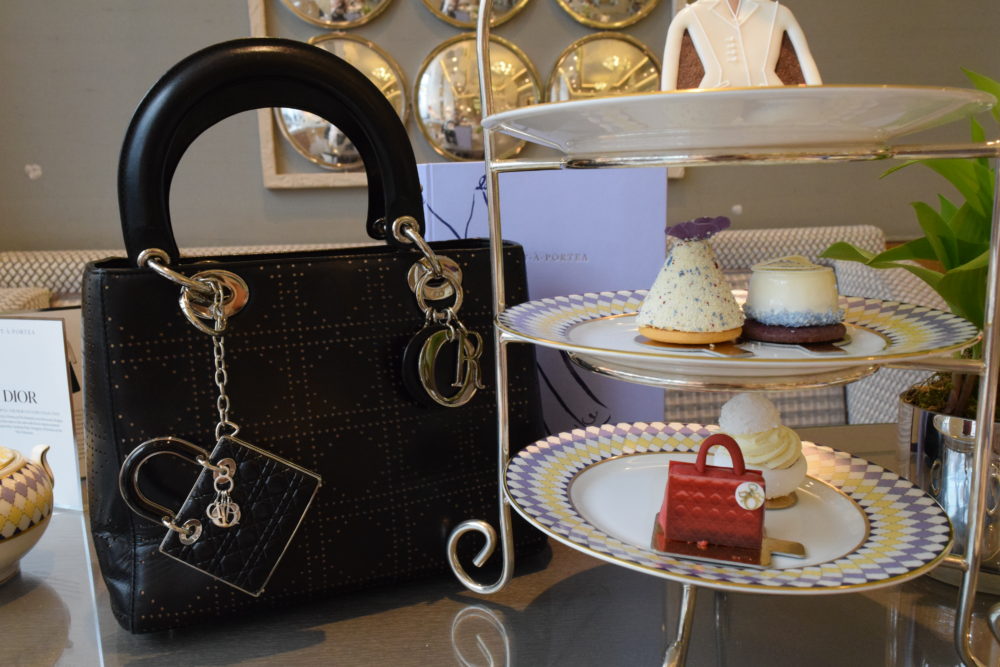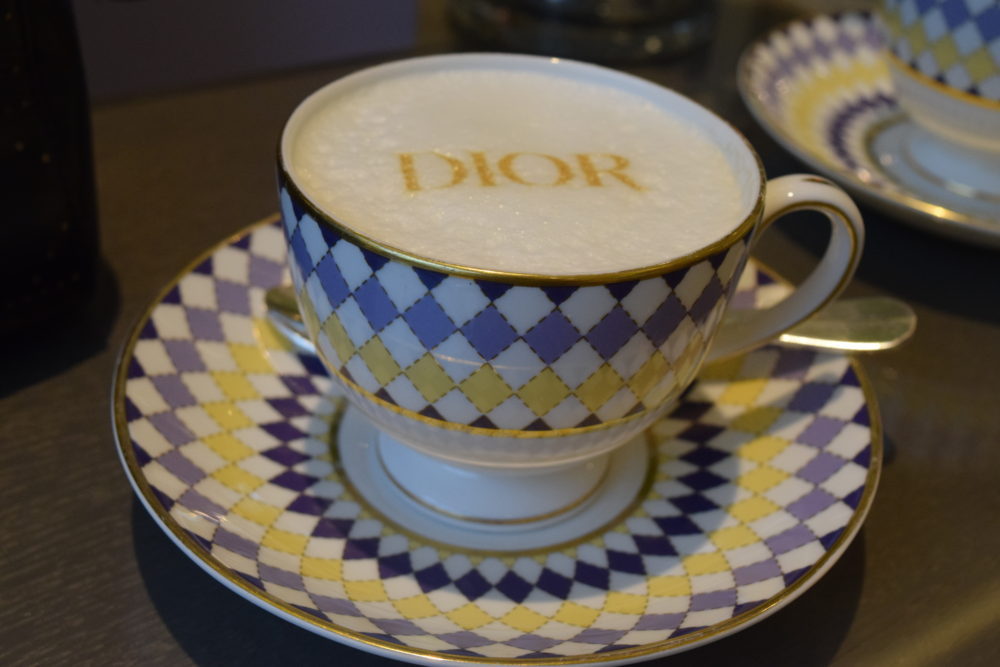 Look at these cakes & biscuits and the DIOR Coffee… They look stunning don't they? And the taste. I was in HEAVEN.
Lets pick out a few highlights shall we?
And lets begin by saying -The Berkeley really thought everything through in such detail. They even put "Maiglöckchen" Flowers on the table – Christian Dior's favourite flowers.
THE DIOR BAR JACKET which of course reminds us of the NEW LOOK, Dior's Signature Style and probably the most iconic piece he ever designed. It was made from a chocolate base with a light cream royal icing.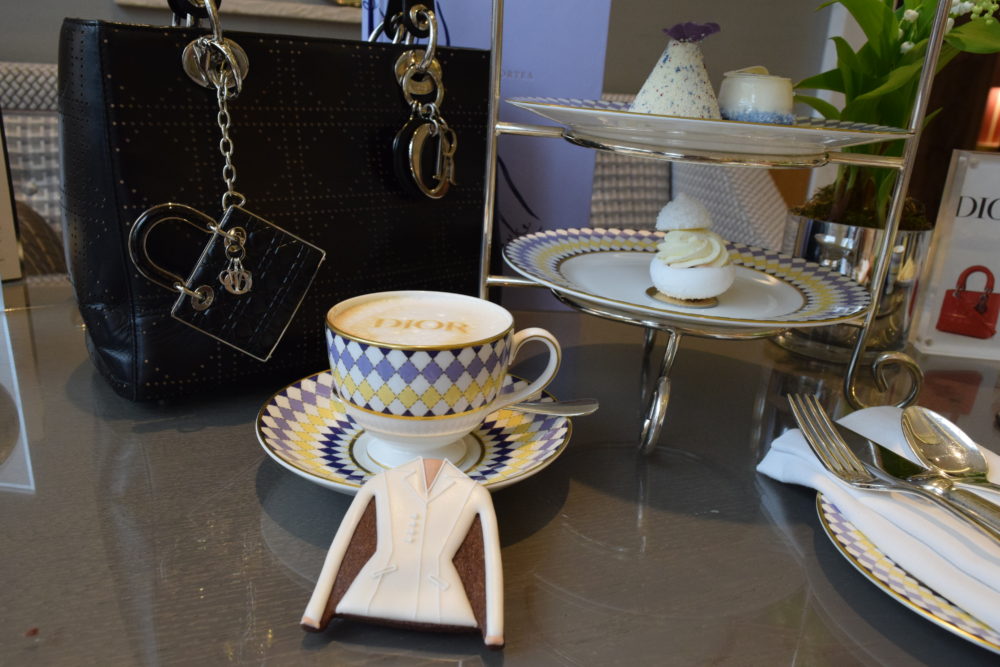 THE LADY DIOR BAG CAKE which is another iconic piece. The Bag got its name from Lady Diana who received this bag from France's first lady Bernadette Chirac and was called Lady Dior Bag since. The centre of the cake consists of a strawberry ganache and is finished with red chocolate sides. YUM YUM YUM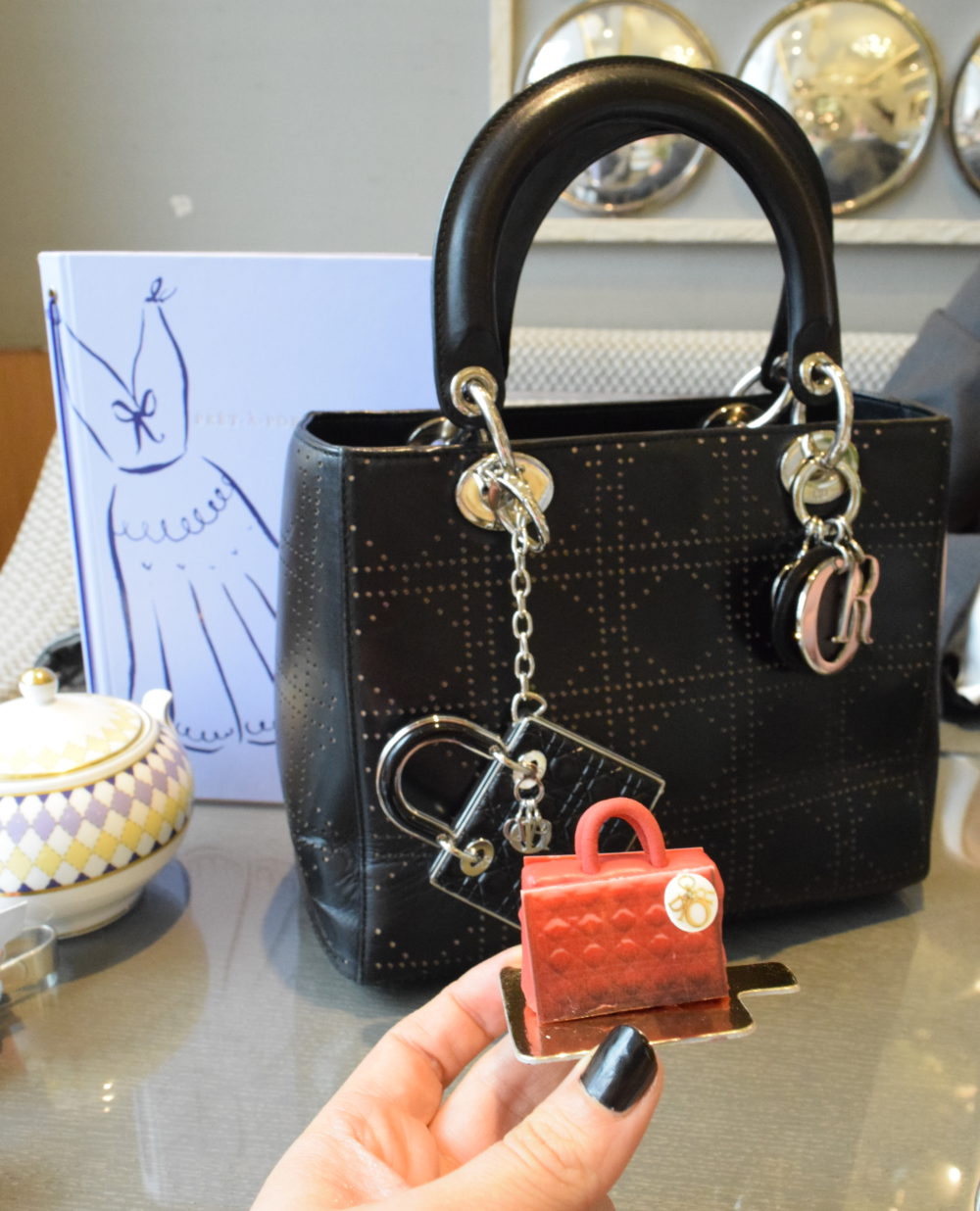 THE J'ADIOR SLINGBACK Shoe Cookie is a modern and very trendy piece of the current Dior Collection. These were my daughters favourite. It is a Vanilla Biscuit with Royal Icing and finished with an edible sugar DIOR ribbon.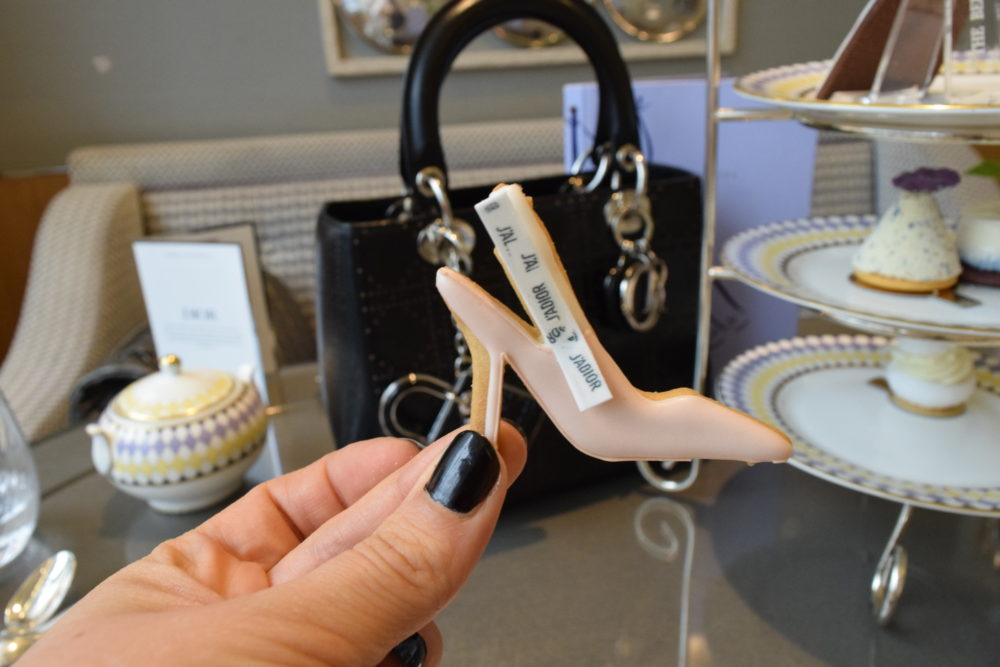 Afternoon Tea at the Berkeley is always special and I visited quite a few teas in the past years. But the DIOR TEA is my favourite so far. Maybe it was also extra special because I brought my daughter along who tried the delicious cakes with me. We were in heaven, honestly. And the staff was super kids friendly and did everything they could to make our afternoon perfect. The highchair was brought to the table in no time and they entertained my daughter while I took photos etc. They served her fresh juices, cut bananas (my daughter loves those) and brought at least 6 shoe cookies because my daughter was crazy about them. They were just amazing hosts. I will definitely come back not only because of all for the amazing service but also for the lovely cakes of course.
The Berkeley will offer this Tea until the 29th of September. Follow this link to book your table now.