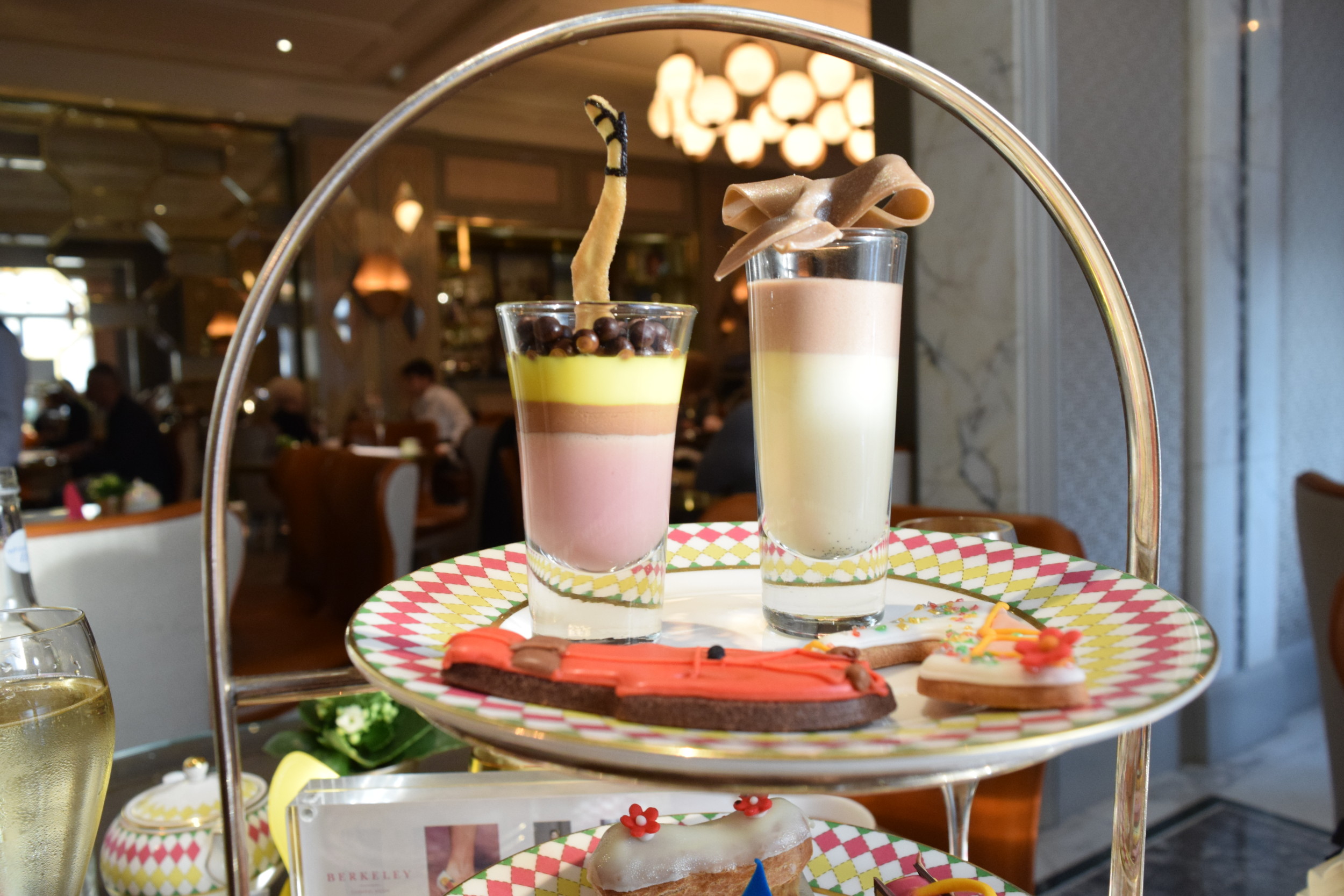 Look at these Beauties – they are almost too nice to be eaten but only almost. The fashion season has switched and so has the Prêt-à-Portea Afternoon Tea at the Berkeley Hotel in Knightsbridge. The Fall Winter Collection showcases many Italian fashion designers like Dolce & Gabbana, Valentino, Fendi and Moschino but also British designers like Simone Rocha and Alice Temperley. Their catwalk looks are transformed into cookies, cakes or mousse which are placed on an etagere to create the best afternoon tea in town – at least in my opinion. I have been to many afternoon teas in London but I always look back on this fashion tea that I could enjoy every week. Maybe because this afternoon tea is fashion related but also because the cakes just taste utterly delicious and are not too sweet. A glass of champagne rounds up the whole flavour. Bubbles and sweets go so well together. Every time I am at the Caramel Room I do not want to leave even after more than three hours of sitting, eating and chatting. This room just has such a great vibe and has a great atmosphere. But now back to the cute art pieces and their flavours.
I loved every single one of the sweets but when I have to pick a favourite I would say that I preferred the Simone Rocha Éclair that was filled with a salted caramel crème and red sugar flowers on top. I love eclairs and salted caramel is always one of the flavours I go for when choosing a treat. But I also love coconut and that's why there is a second winner – the coconut savarin on an orange financier by Moschino which was inspired by a quirky cartoon dress.
Wanna book your table at The Berkeley now? Just click on – The Prêt-à-Portea Afternoon Tea and reserve your table soon. It gets quite booked up especially in the festive season.