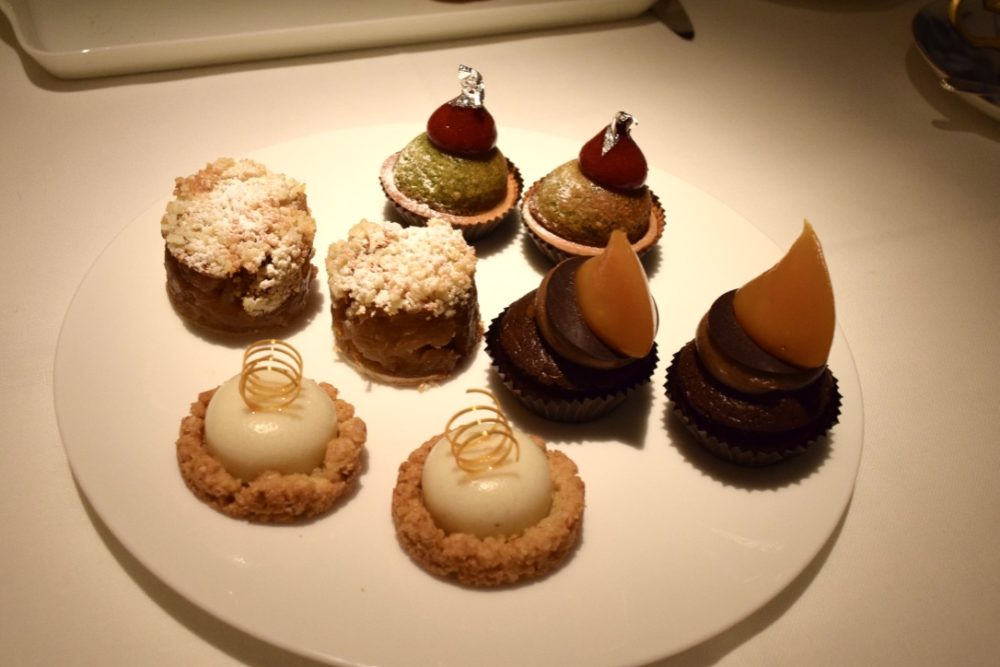 The hippest new restaurant in Mayfair invited me and my girls to review their new afternoon tea and of course I was happy to come. I never say no to an afternoon tea with Bubbles, Cakes, Coffee and lots of girls gossip. I heard a lot of fantastic things about Park Chinois and so I was even more keen on trying their take on the British classic. This place is magical, the decor makes you feel as if you are in Asia – the interior is authentic and very luxurious. And so is the food, the drinks and the atmosphere. We really enjoyed every second of the tea time especially the harpist that played for us. It was an amazing afternoon with great food, drinks and lots of interior decoration inspiration. Look at the Loos…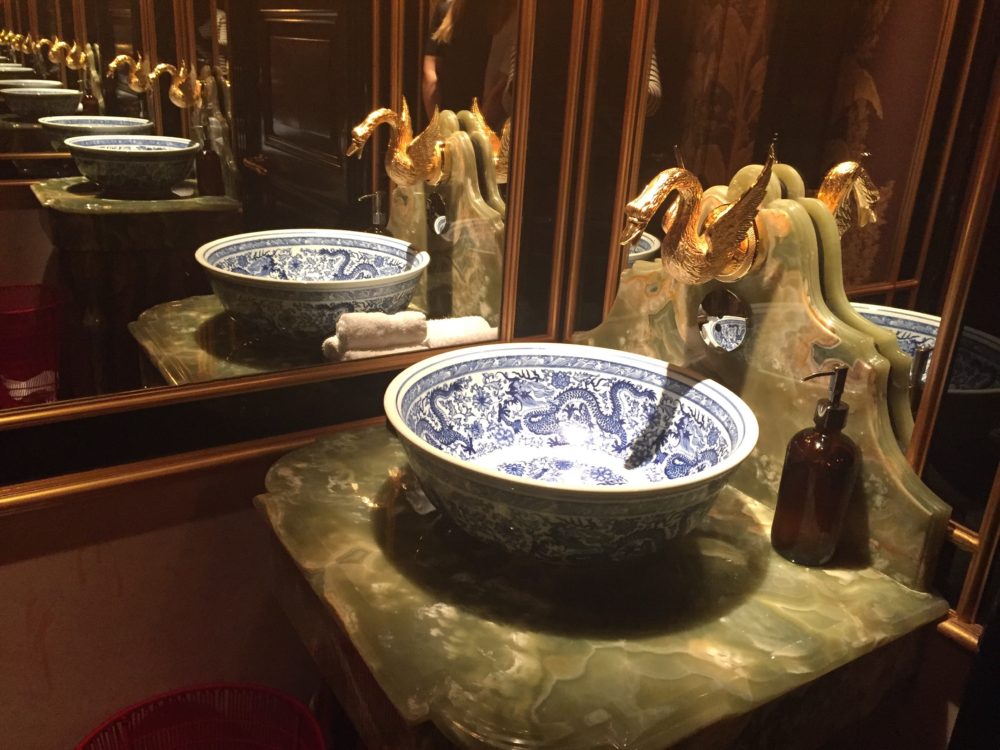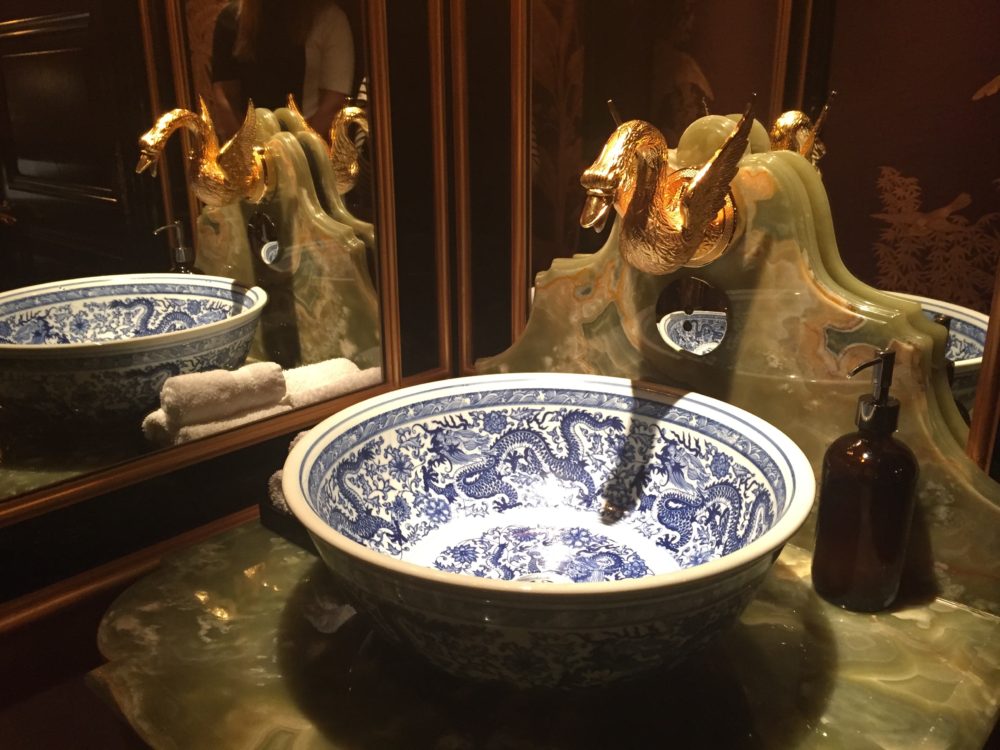 But not only those are worth being seen. The Afternoon Tea at Park Chinois is just amazing. The sandwiches were really good and were asian inspired which I loved. These were the flavours:
smoked salmon sesame roll crêpe
duck crêpe with coriander & hoisin ( my favourite )
cucumber sandwich with shiso
 goat's cheese sandwich with apple & onion chutney
 But as you know I always focus on the sweets – I love scones and cakes. The scones were warm as they should be and same with clotted cream and strawberry jam (classic) and were so beautifully presented …. You should have look yourself. But first the flavours:
Pine nut ricotta & pear biscuit ( loved it )
Apple Crumble
Hazelnut Sacher
Honey Pistachio financier ( sooooo yum )
Vanilla, Saffron & Mango Mousse
Cocoa Bigne, Macadamia Cream & Pineapple Jelly
Beetroot Cherry & Mint Bavarois
Chocolate Duo ( for chocolate lovers )
What we also had were infused hot chocolates but not just a regular one. It was fluid chocolate, real chocolate and if you like cinnamon, vanilla, cardamon or chilly -you could infuse it with many flavours. It blew our minds. It was extremely tasty and rich and I have to admit that this was the best hot chocolate that I have ever had. You have to give it a try.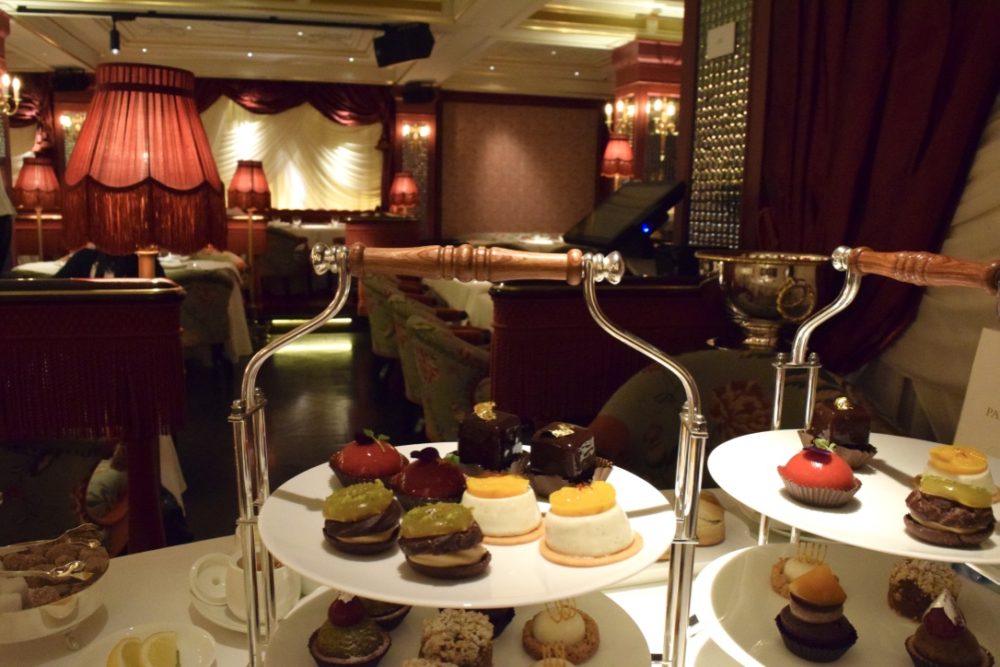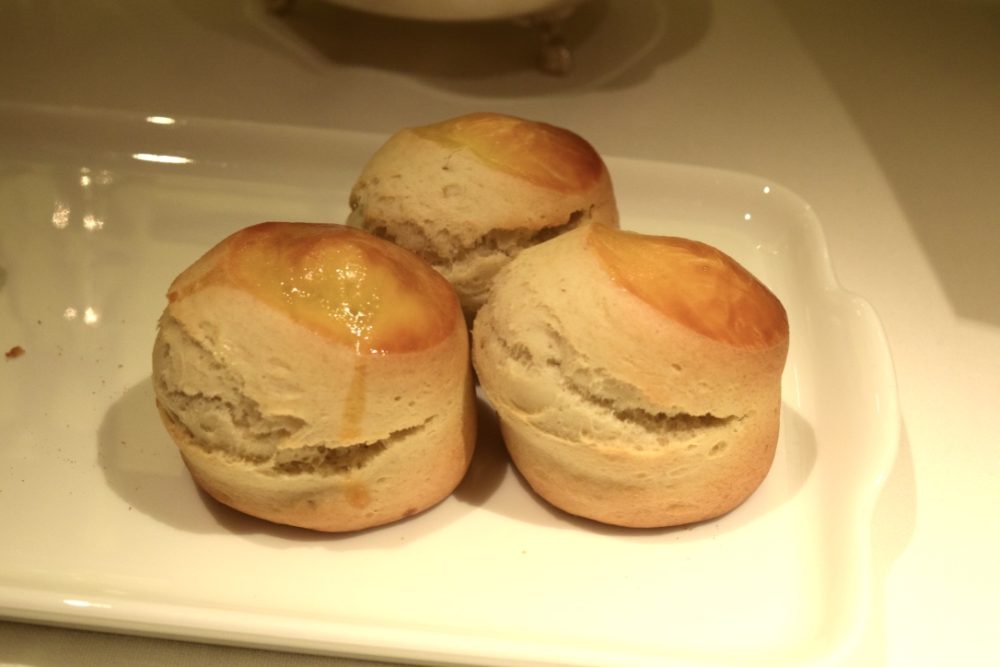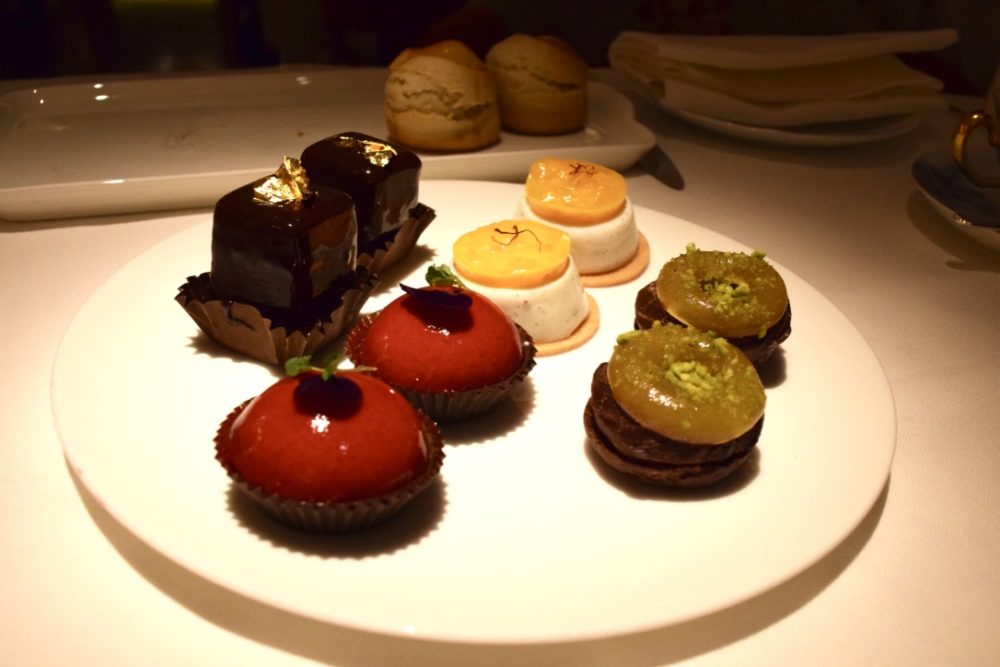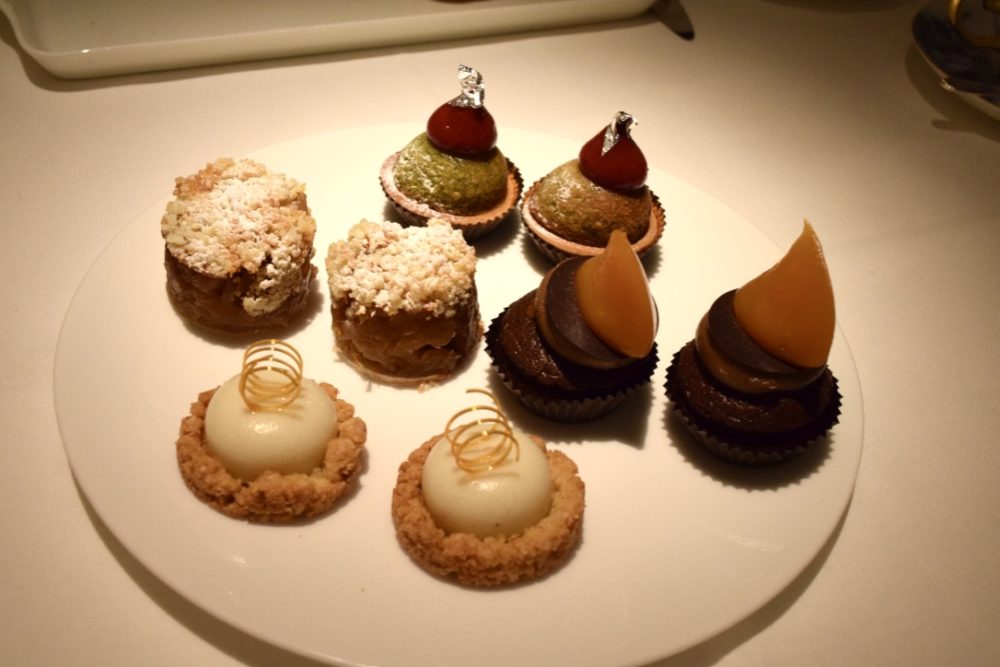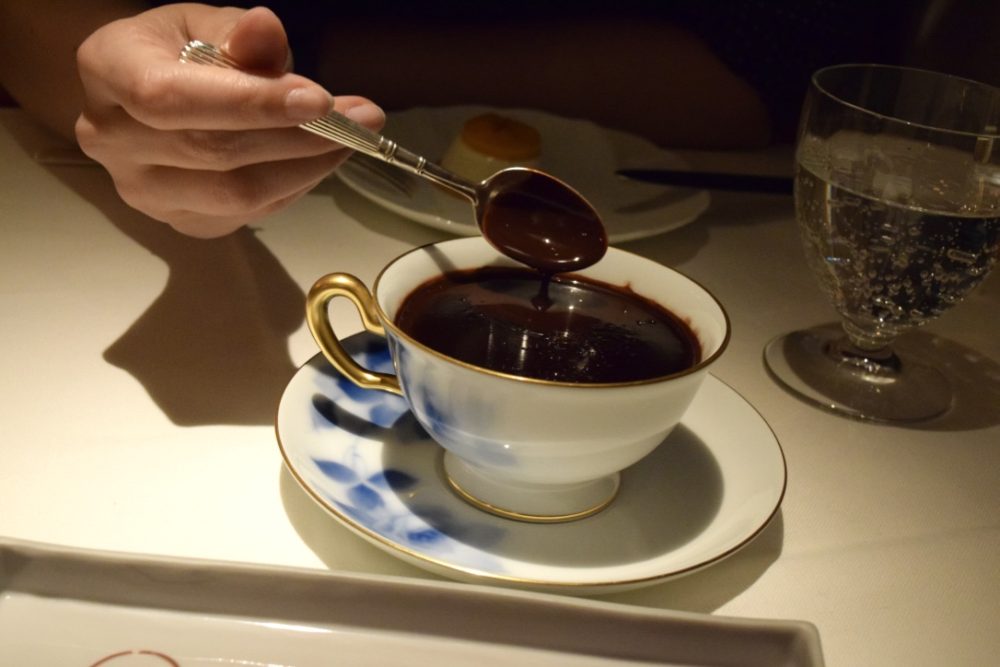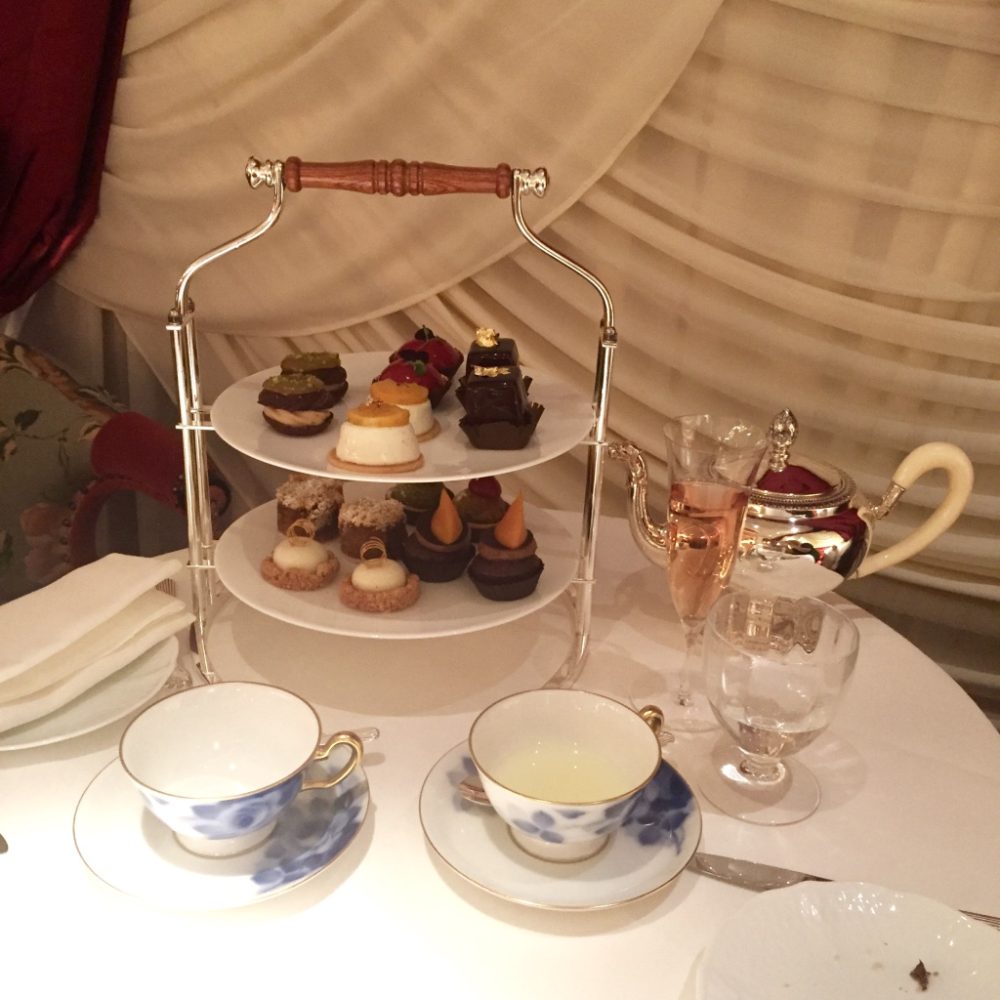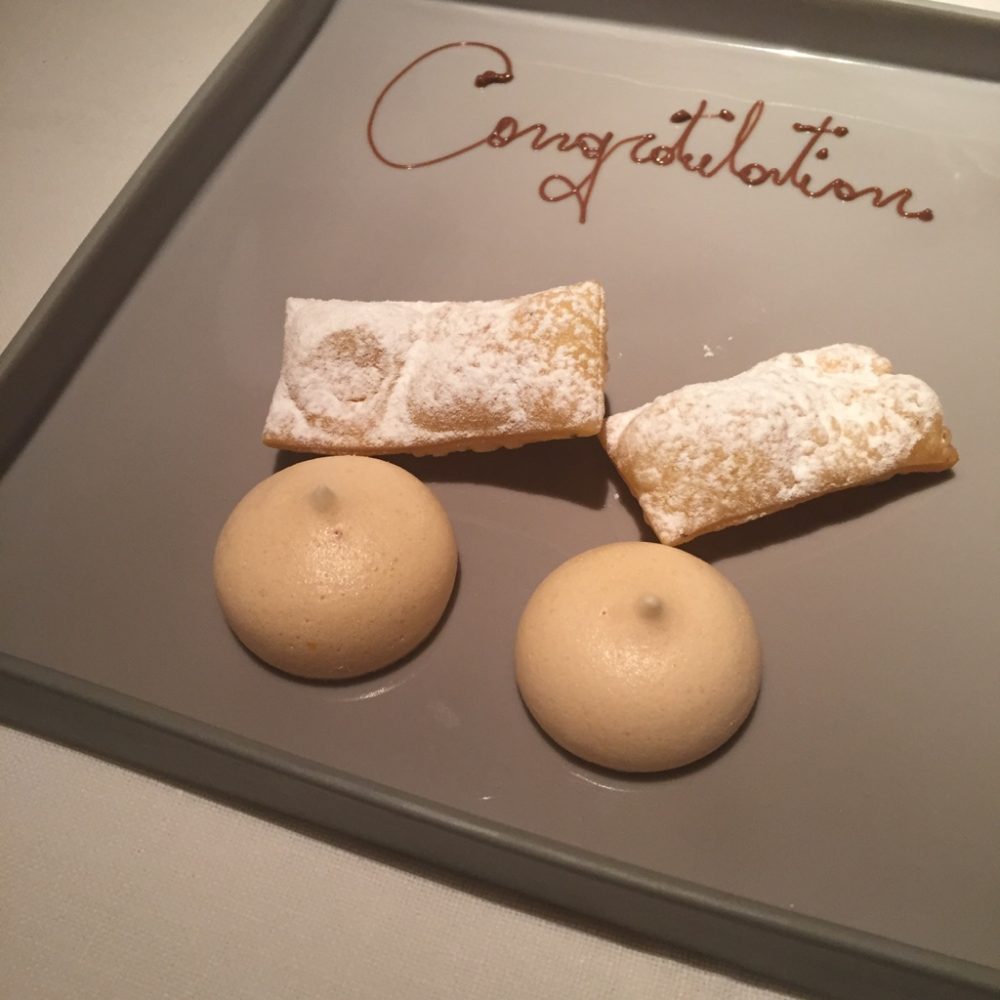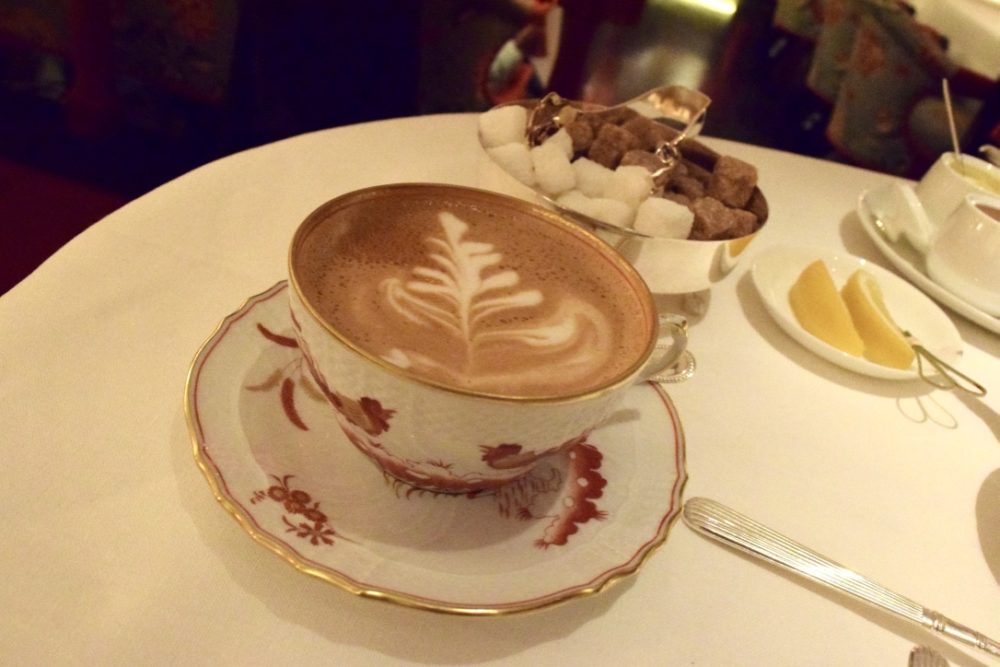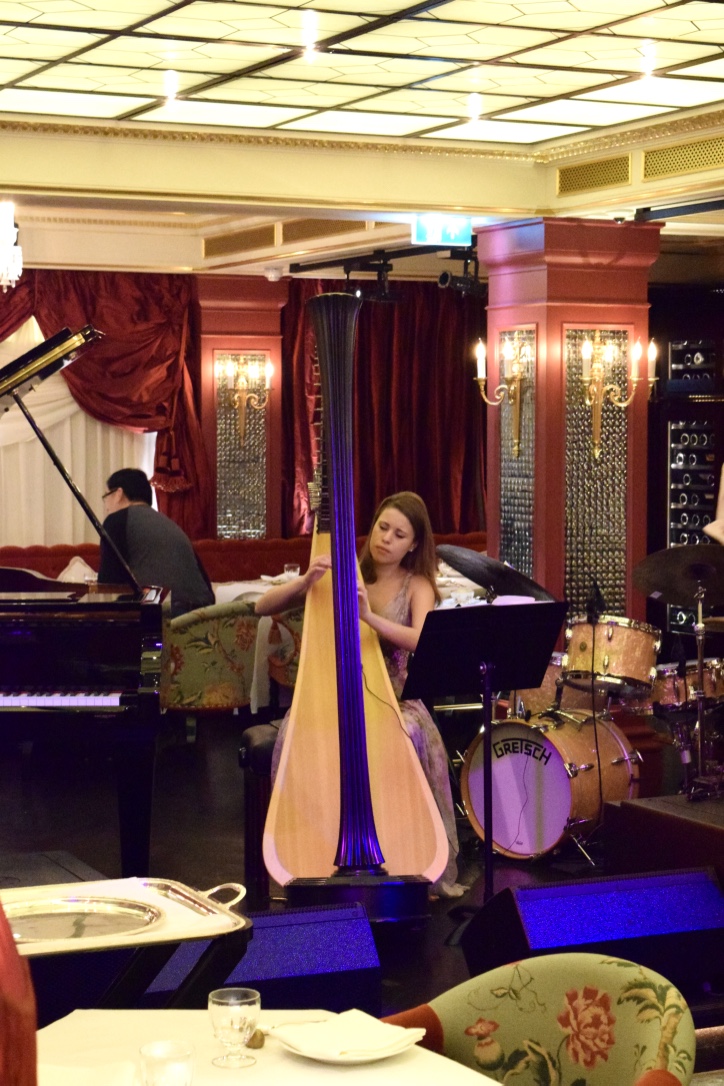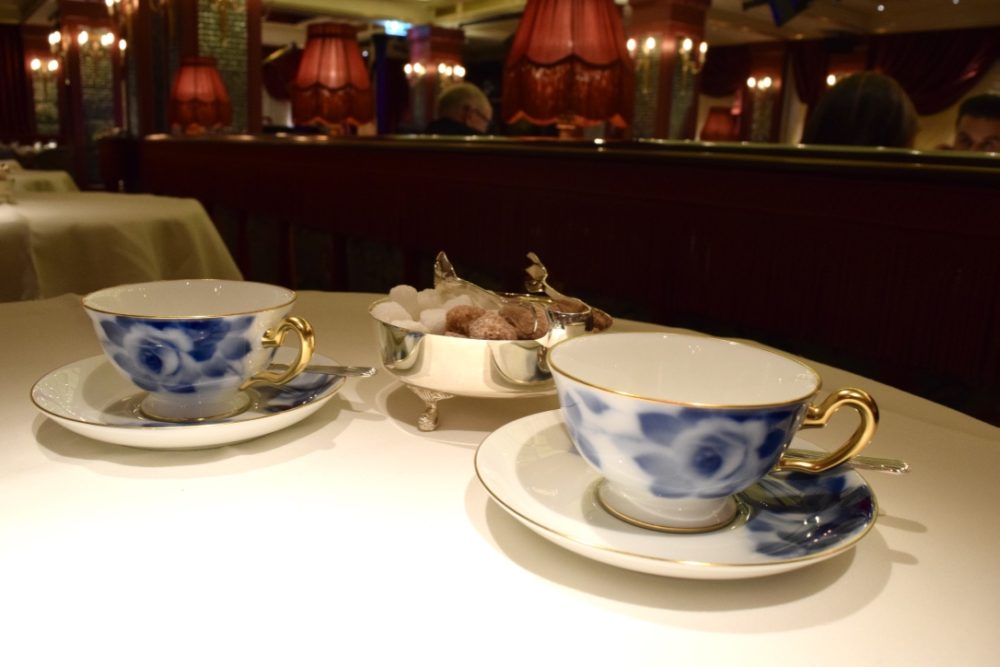 ---
Park Chinois
17 Berkeley Street
W1J 8EA Mayfair
London
---