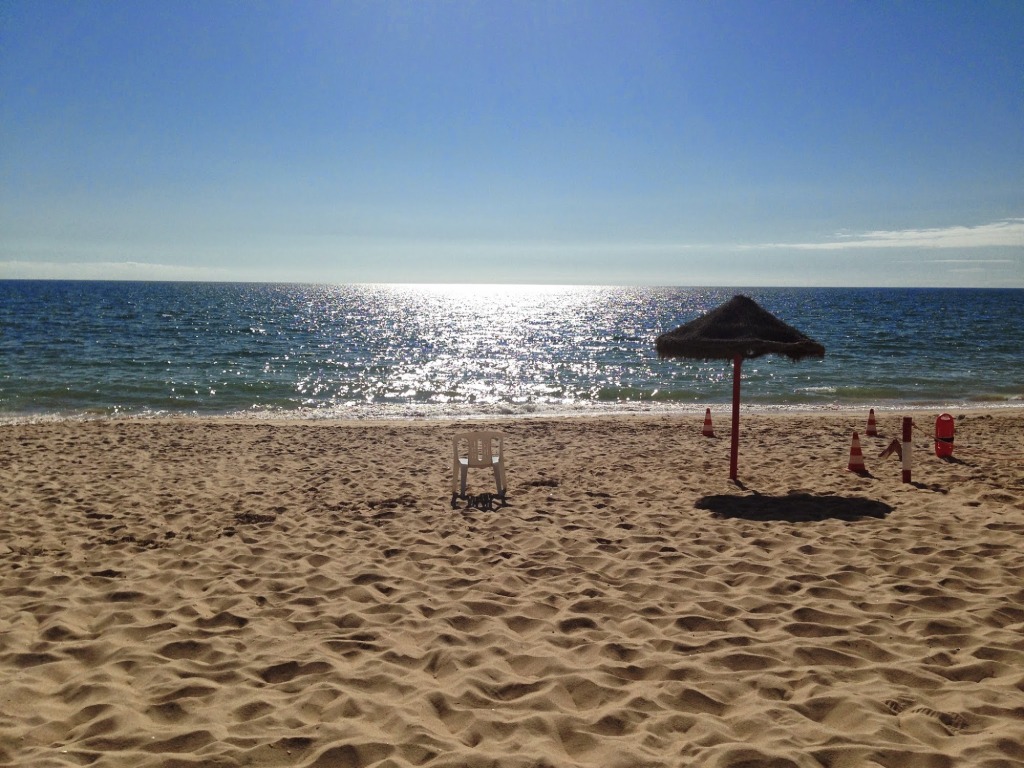 A vacation without seeing any kind of water is no vacation for me. After two days of golfing and relaxing on the pool, I had to go to the beach to Praia Quinta do Lago.
I think this is one of the nicest beaches on the Algarve and you only get there by walking over a wooden bridge, pass Gigi Restaurant on your right and then you are there. You can walk for hours in both ways either in the direction Faro or Quarteira. And if you are very lucky you get to see dolphins. A lovely peaceful spot, which is my Algarve Hotspot.
If your in the need of a refreshment – just sit in a comfy chair at Ko Ko Beach, relax and enjoy the views.