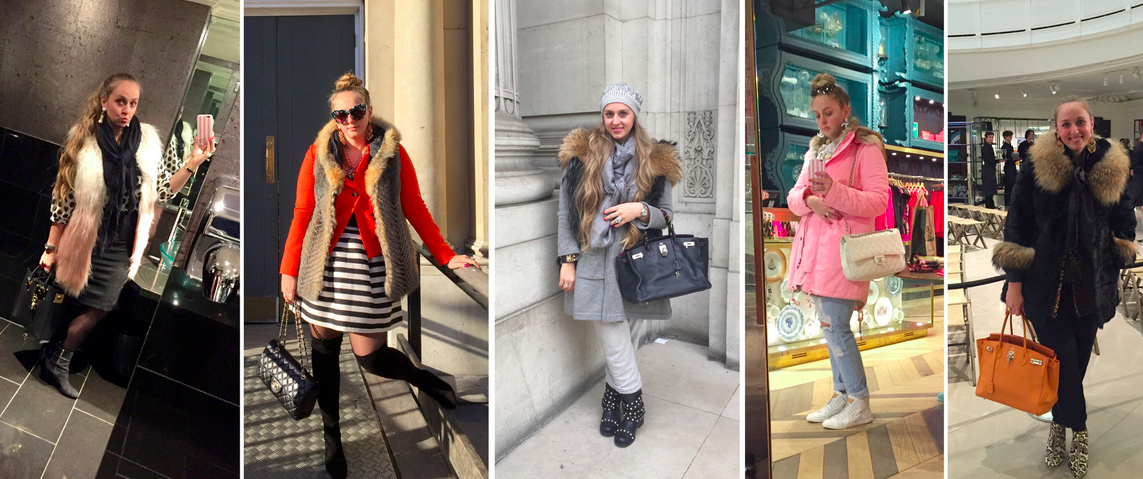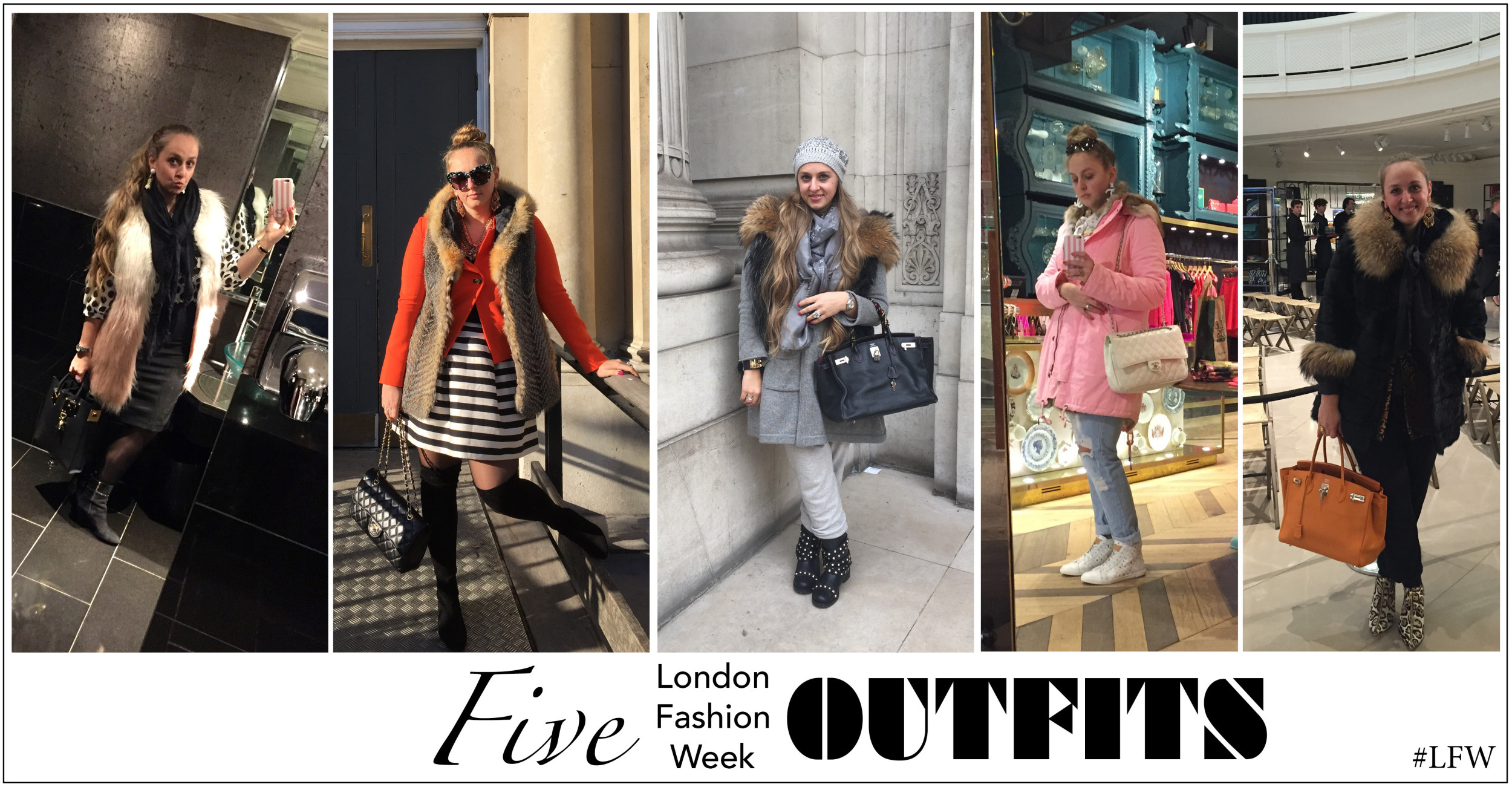 London Fashion Week is over but I won't stop posting about it. Here is what I wore for the shows, presentations and the showroom visits.
Day 1 to Day 5 at a glance.
Here are two Styling Tips that you have to try!
Fashion is so important to me. It's just a cool way you can express yourself and there are no limits. You can wear whatever you like. What you'll probably notice is that I love fur in jackets, vests, and stoles. If faux or real they are a statement piece and spice up every outfit. I always opt for faux as it's much more affordable and I don't have a guilty conscience. Try adding fur to a simple all-black look and you'll notice how it transforms the look. Faux fur with leather trousers is a trend that will never go out of fashion. If you don't have a pair of leather trousers, you should get a pair! They will be a staple in your wardrobe. I think I got mine from Lily Lulu Fashion and I've worn them so much. You can wear them casually but you can also dress them up and have a really funky evening look too. I also love big, bright and bold colours in the Winter. You don't have to use dark colours for a colder season – although it is winter – there is always a way of colouring up your look with a red or pink lipstick as well as coloured accessories like a hat, jewelry, scarfs, bags, and shoes. You should have a little bit of fun with your fashion, you're the one wearing it at the end of the day.
Tell me what you think of the Outfits.
What is your favourite look?