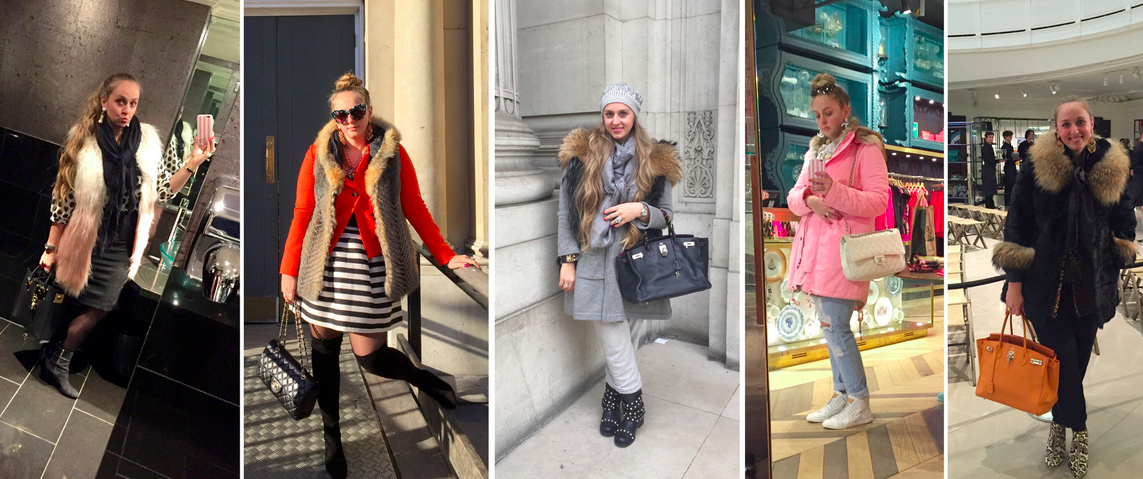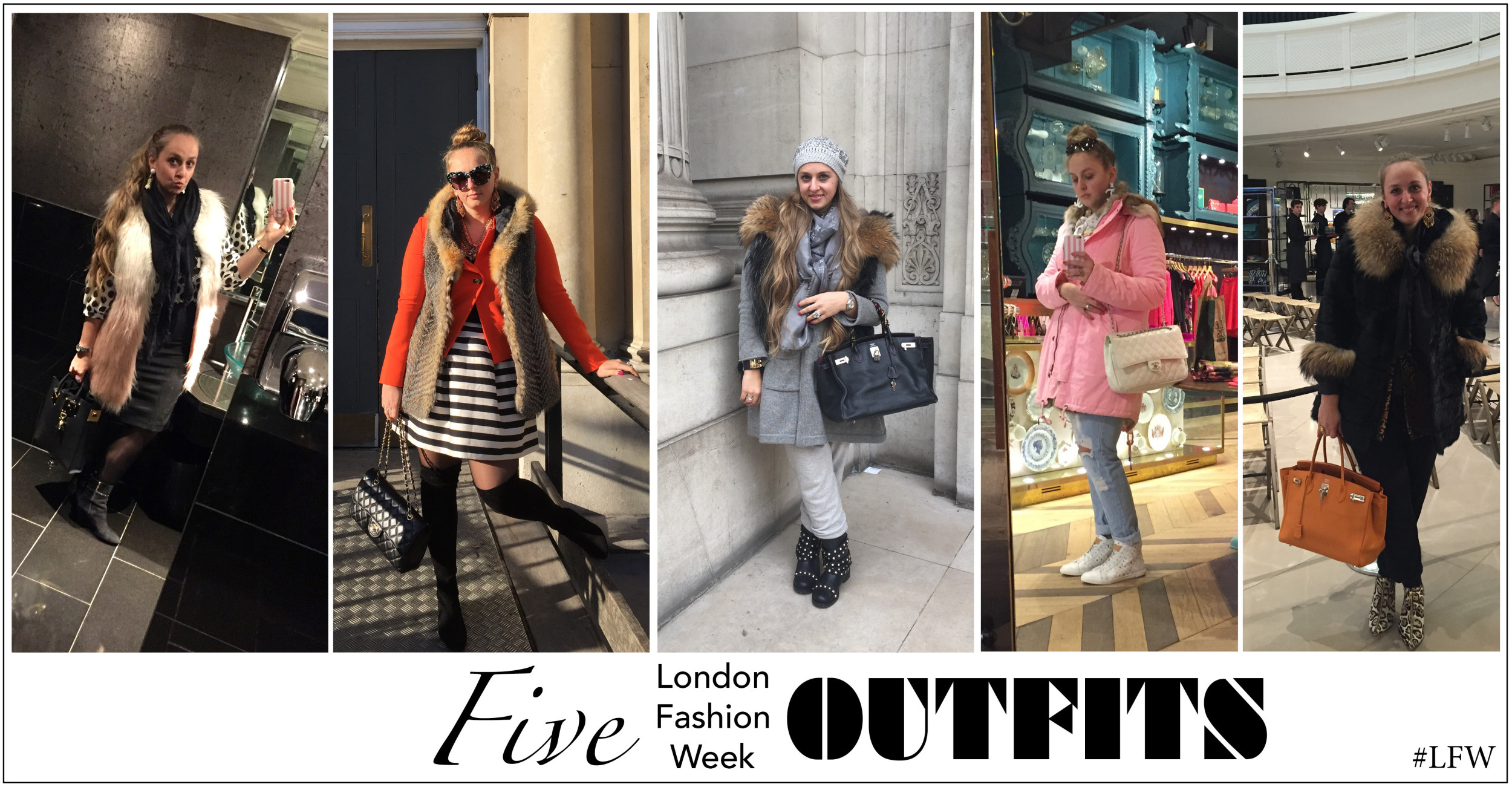 London Fashion Week is over but I won't stop posting about it. Here is what I wore for the shows, presentations and the showroom visits.
Day 1 to Day 5 at a glance.
Here are two Styling Tips that you have to try!
What you'll probably notice is that I love fur in jackets, vests and stoles. If faux or real they are a statement piece and spice up every outfit. Try adding fur to a simple all black look and you'll notice how it transforms the look. What I also love are colours – although it is winter – there is always a way of colouring up your look with a red or pink lipstick as well as coloured accessories like a hat, jewellery, scarfs, bags and shoes.
Tell me what you think of the Outfits.
What is your favourite look?