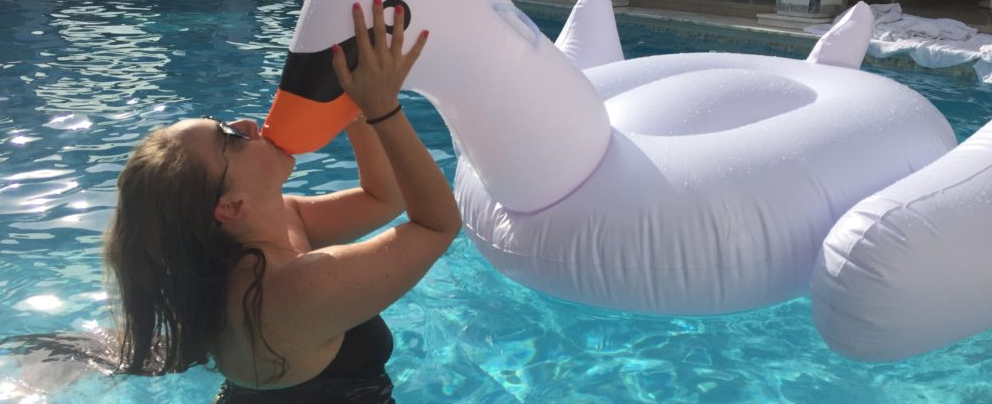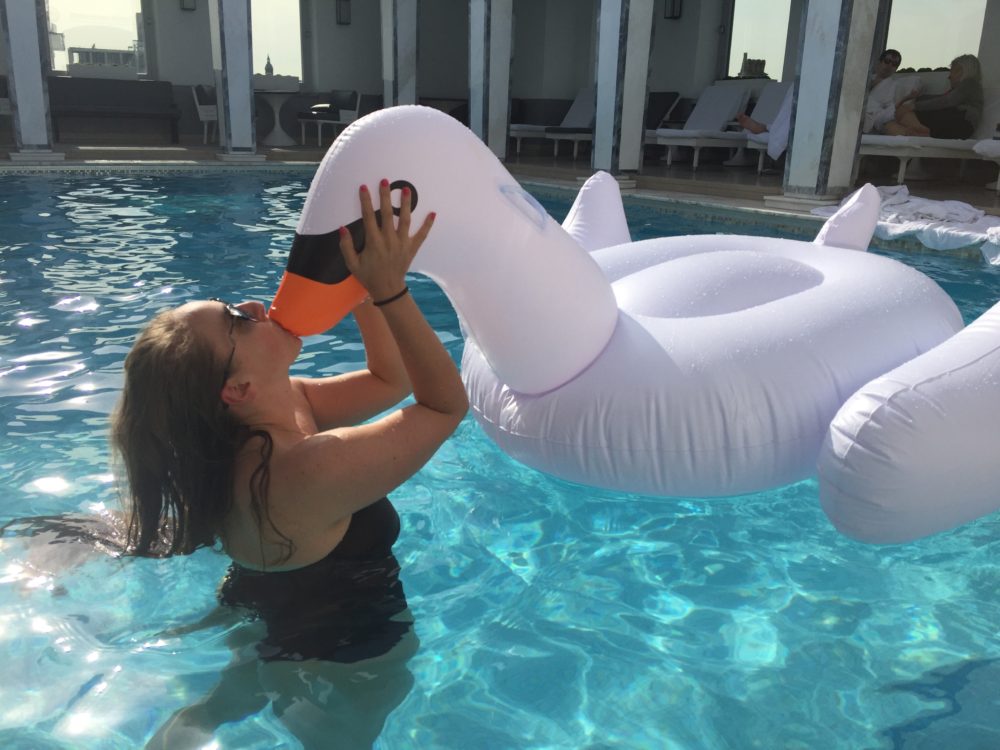 Blogs are so popular because you get to know the person inside out and you feel like she or he is your friend. I like that about the blogging world – you are so close to people even when you have never met them before. Interesting right? In order to get to kfnow me a little bit better I will share 11 secret facts about myself
1 – Pink is my favourite color – I know I am not a little girl anymore but sometimes I feel like I am still 10 years old. I love everything sparkly, glittery and Pink.
2 – I spend lots of money on healthy and organic food. I am a convinced that organic supermarkets have better quality food so I rarely buy conventional and that has its price. Organic beef filet is a killer for my wallet but I just love it. I only give my body the best food there is. Food is so important to me – it is even more important than fashion.
3 – I am a small control freak – I realised that while planning my wedding. I had such a specific idea in mind that none of my suppliers could be creative. I knew exactly what I wanted so no suggestions needed. And I checked several times, made powerpoint presentations to visualise my vision that there was no confusion.
4 – London is my big City Love – you must know that by now. It is just the most beautiful city on earth and I never wanna leave.
5 – I love being creative and hands on. Half of my wedding decoration was DIY in fact. I love DIY projects and just love to be creative and productive. And I just could not find what I was looking for online and in stores. So I had to create the decoration myself.
6 – Cooking is a big passion of mine. Marvin always tells me I am the best chef in the world because I transform dishes that we ate in a restaurant into my own dish and we tend to like my creations more. He is convinced that I can cook better than most of the restaurant chefs even London ones. And that is the real compliment since the food scene is one of the best in the world.
7 – I hate mondays – but who doesn't? Mondays are the worst because I always fall into a hole when the weekend is over. All the quality time with my husband is so amazing that I am sad on mondays that he has to go to work. The only thing that cheers me up are his love messages.
8 – I am very lazy with polishing my nails. Most of the time they look rubbish because the polish has fallen off on more than 5 fingers. The only time my hands look nice are when they are freshly polished – 15 min maximum. Then I always mess it up and touch the wrong items. It is a little better when I go to a professional manicure. They put on so many layers that it is harder to destroy but I still manage.
9 – I watch Top Gear whenever I have time for it. My fiancé (now husband) and I are just obsessed with Jeremy, James and Richard. They are better than any comedy movie. And there is no episode that we haven't watched including all the specials. We are heart broken when they stopped the show on BBC.
10 – I hate creams and lotions of all sorts – putting creamy stuff in my face is just not a great feeling. I do not like it at all. Same for make up. Hate it. Not even my dermatologist could get me to use face cream. She said my skin looks like 35 and I was 27 back then. What an insult. I've since decided to see a cosmetic dermatologist and they've really helped me improve my skin's appearance. It's just a bonus that there are no horrible creams involved!
11 – I am a MRS now. We said Yes. Of course I will share some pics with you very soon.
XOXO Vanessa